CultureFly
World's Finest: the Collection
Based on
Starts at $48.99 per box
Notify Me When Available
The World's Finest: The Collection delivers new limited-edition DC merch every quarter! Each box comes $100 worth of official collectibles, apparel, accessories made exclusively for the box. You can't find these products anywhere else!
The quarterly plan renews automatically, you can cancel at any time.
This quarter's theme is Crisis on Infinite Earths
|
This box is now shipping!
What's Inside?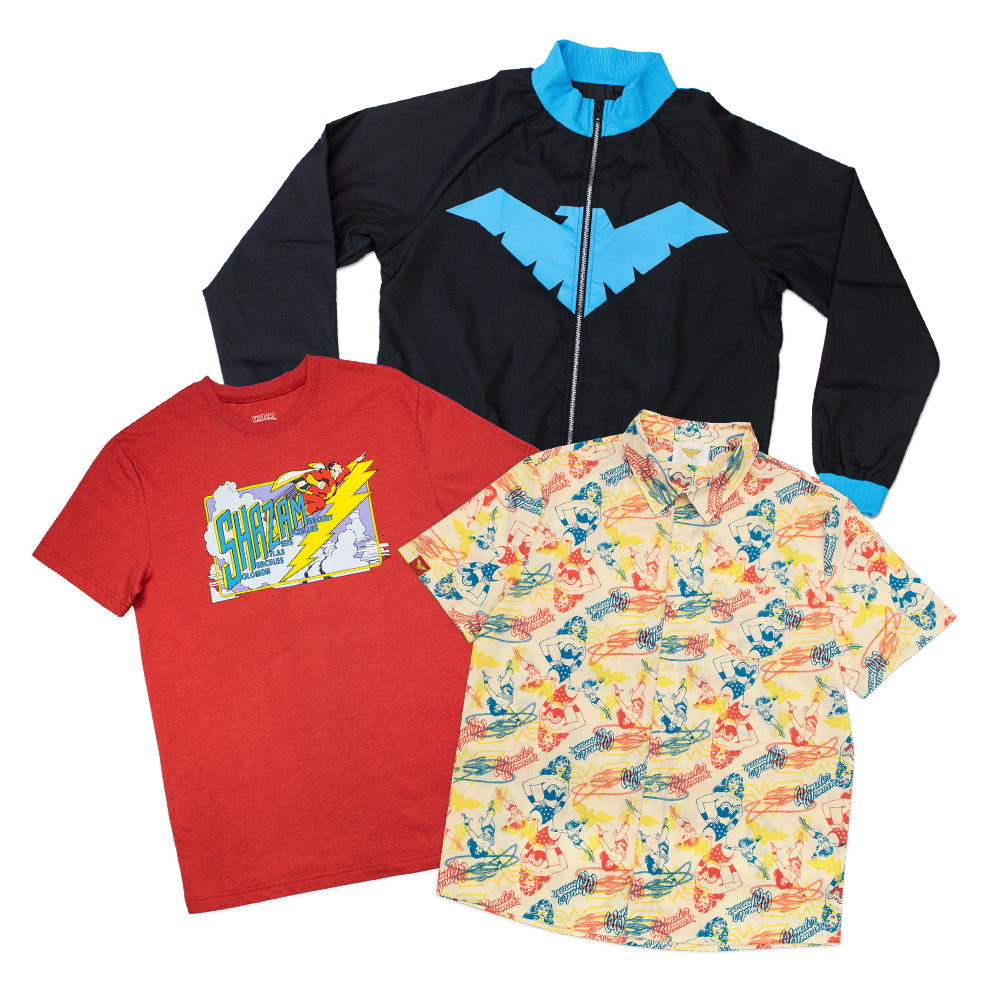 Apparel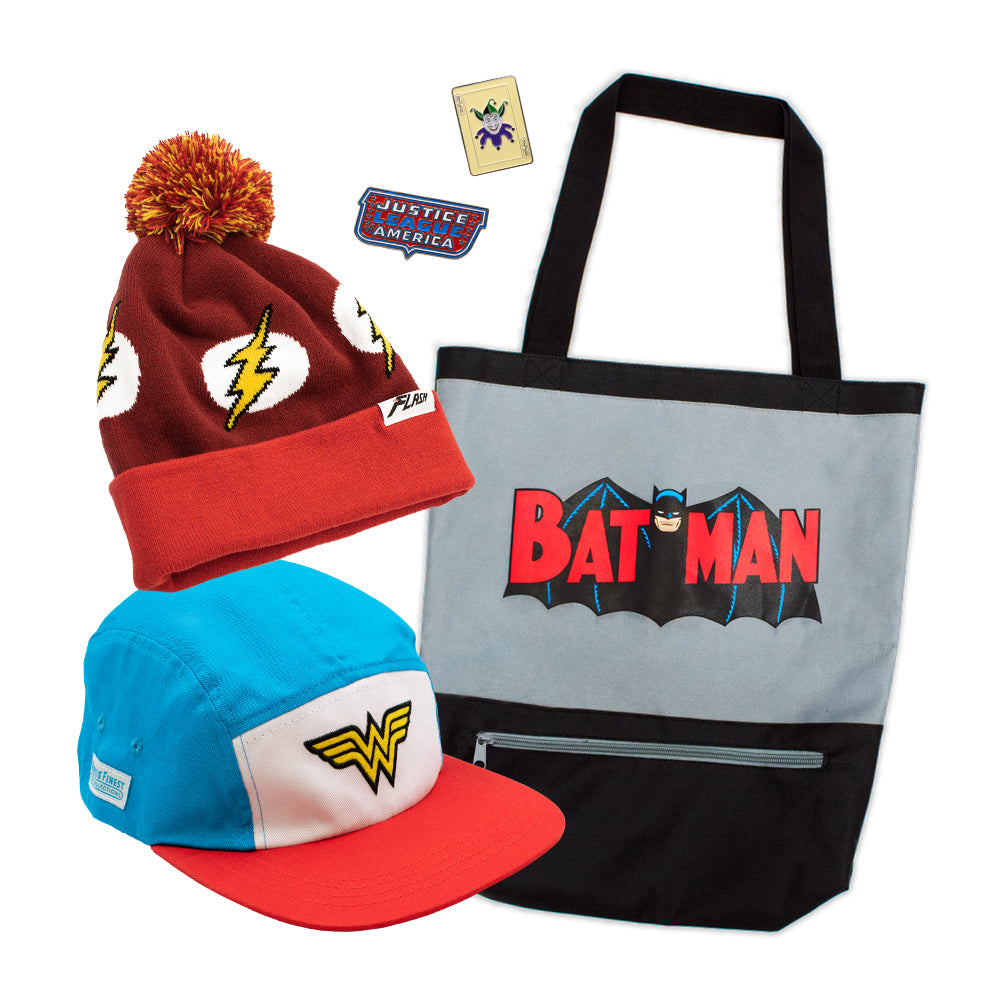 Accessories
Collectibles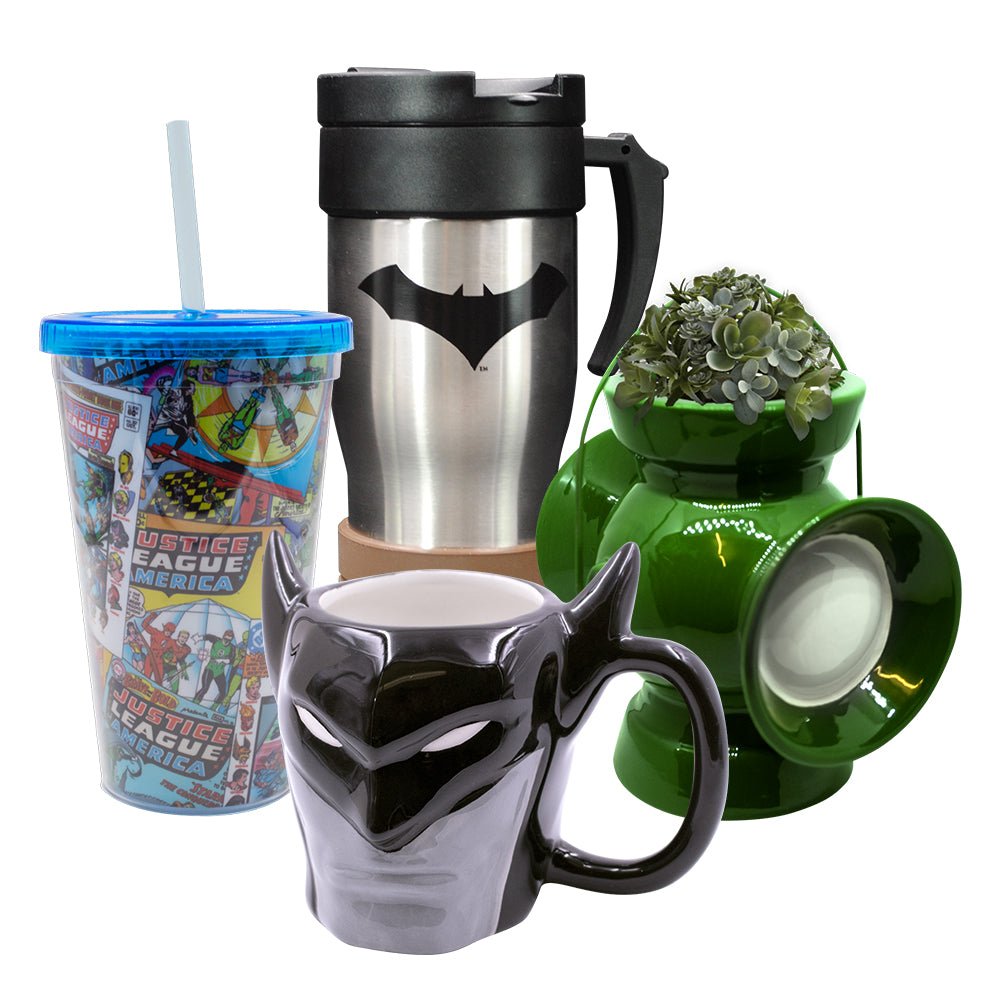 Homeware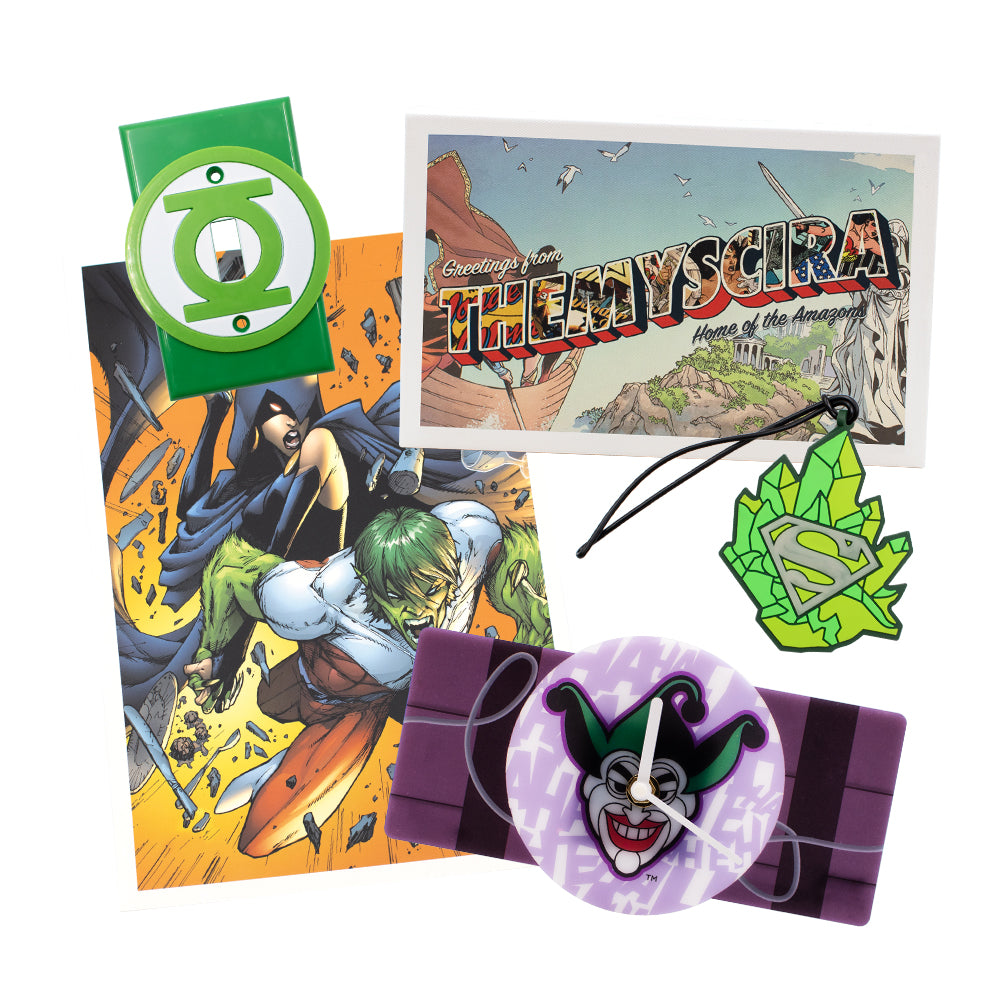 Décor
Stationery
how our subscriptions work
1: SELECT YOUR PLAN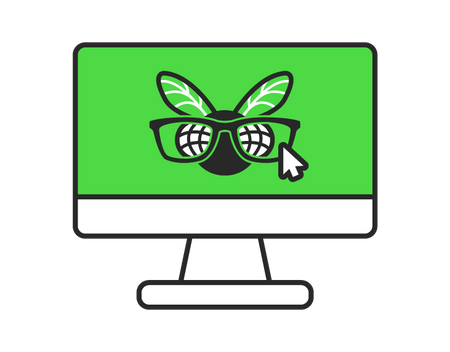 Pick the plan that is right for you. Save $5 per box with a quarterly plan.
2: ITEMS ARE CREATED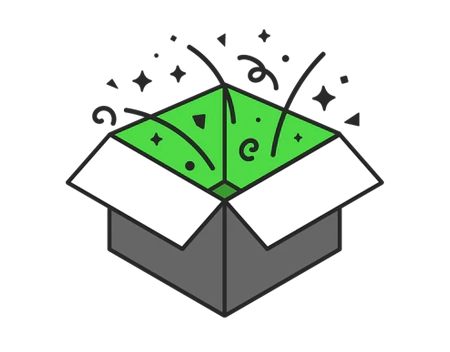 Each box is filled with exclusive DC memorabilia to enjoy.
3: DELIVERED SEASONALLY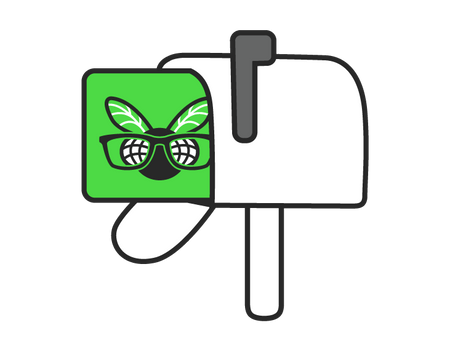 Enjoy a new box every season, delivered right to your front door.
MORE INFO

Looking for exclusive DC collectibles? The World's Finest: The Collection is the ultimate DC mystery box! Every three months, you'll receive a new collection featuring your favorite DC Super Heroes and Super Villains. Each uniquely themed DC subscription box is packed with over $120 worth of exclusive collectibles, apparel, accessories, and more. Whether given as a gift or bought for yourself, any superfan will appreciate these exclusive offers that come in our DC comics subscription box.

We get it, your fandom is at an all-time high. That's why we've designed each DC mystery box with you in mind. From Marvel comics t-shirts to Justice League figurines, each box has a variety of goodies inspired by all your favorite villains and superheroes. If you are interested in buying exclusive collectibles from the Justice League, now is the perfect time to do so. Shop our DC collectors box today to get one-of-a-kind goodies delivered right to your door.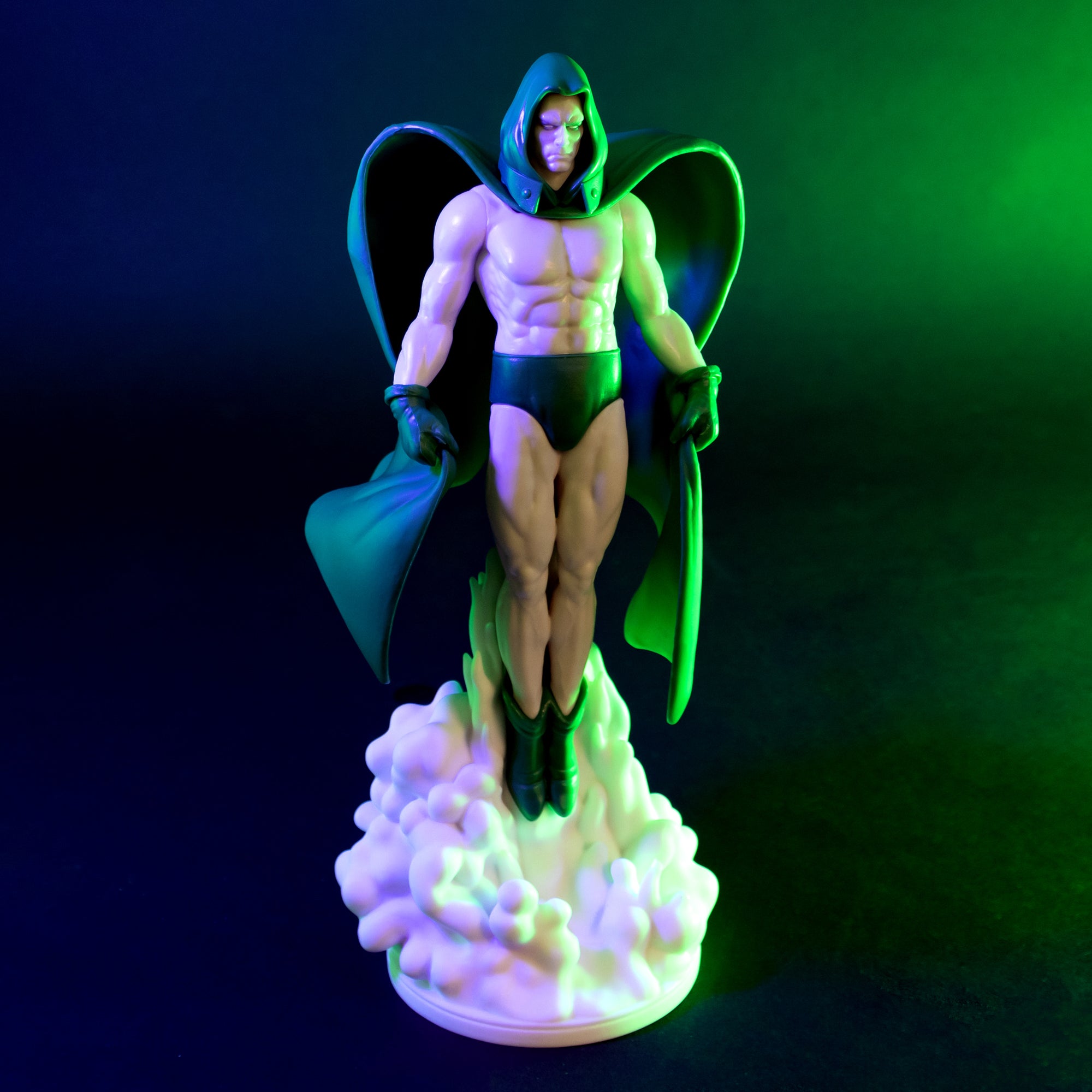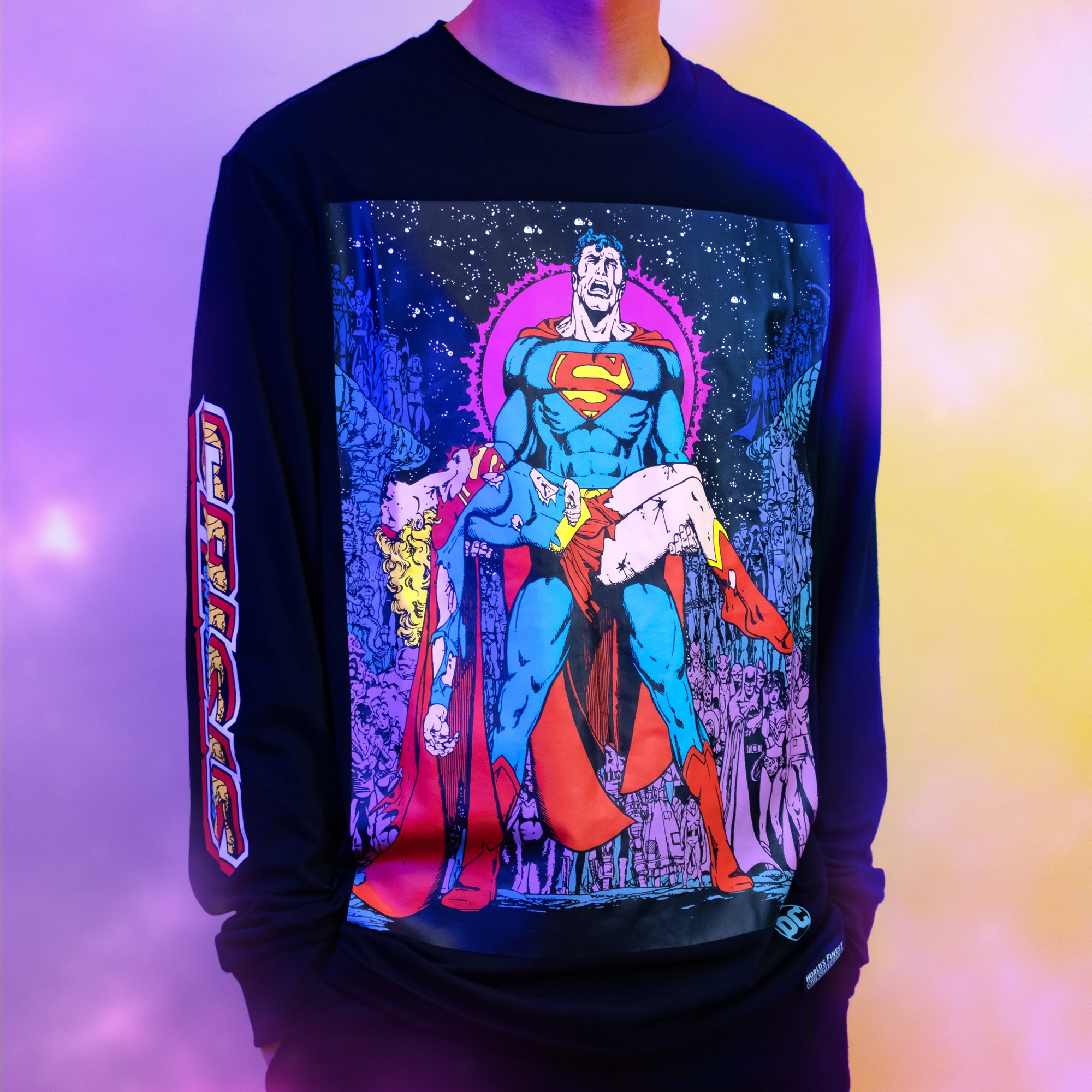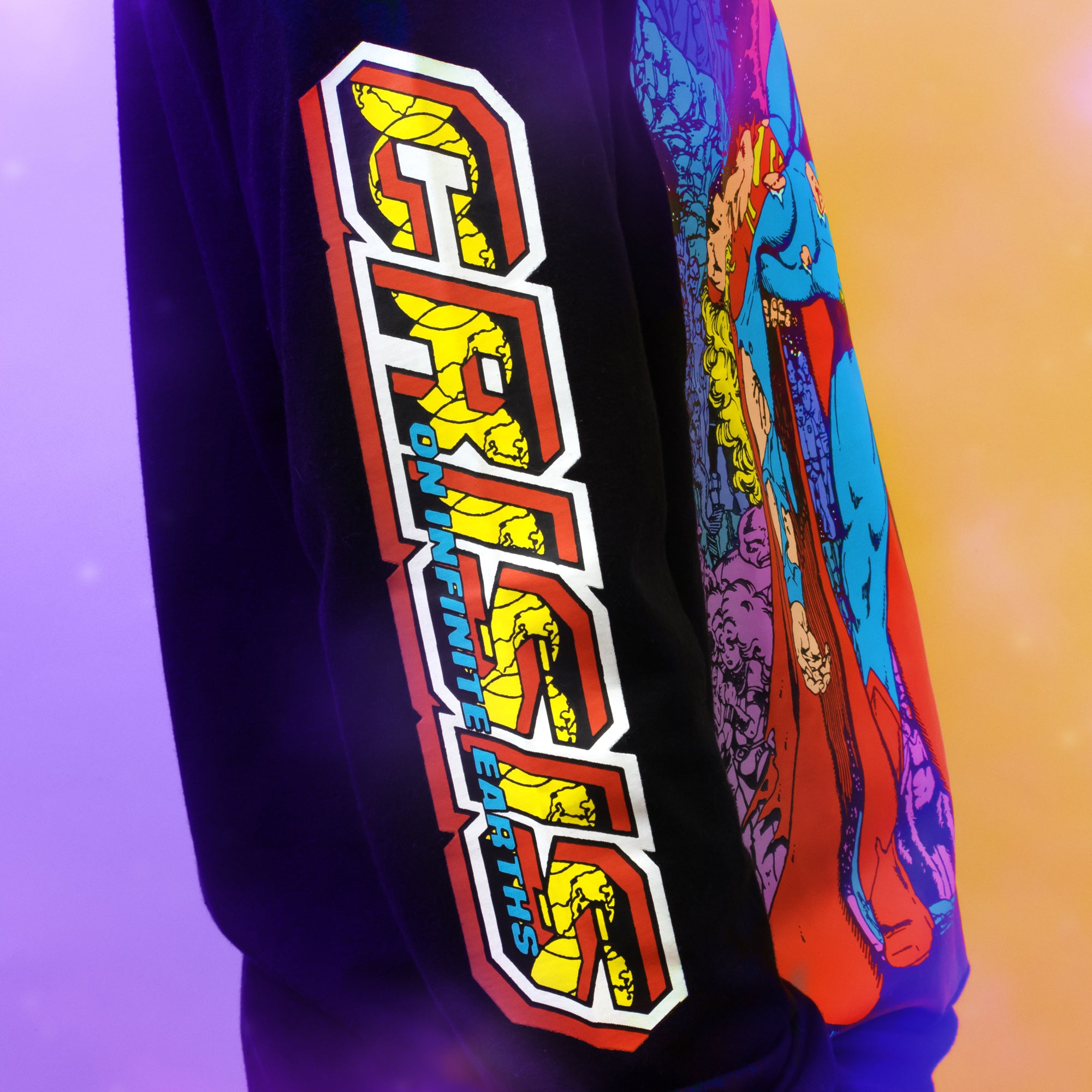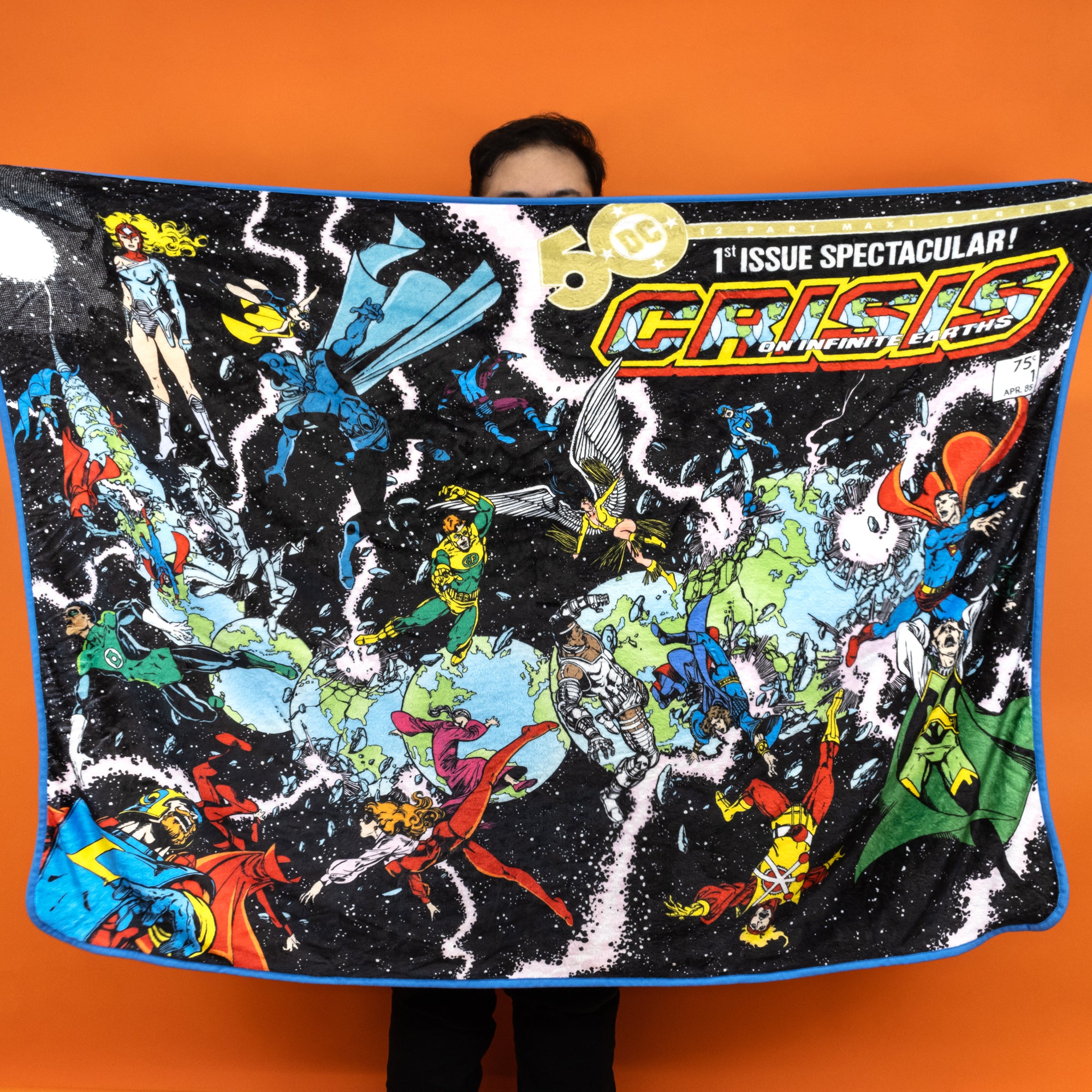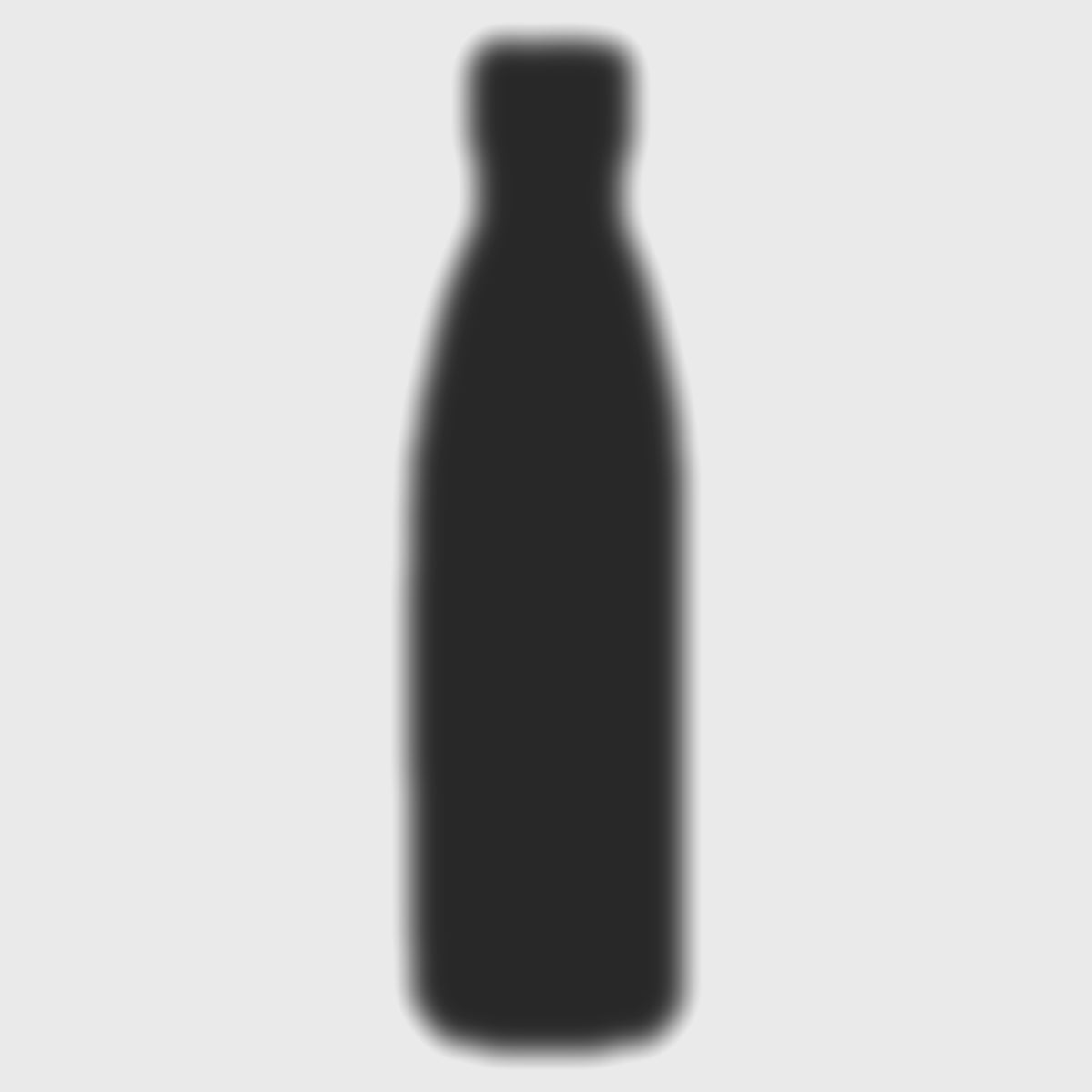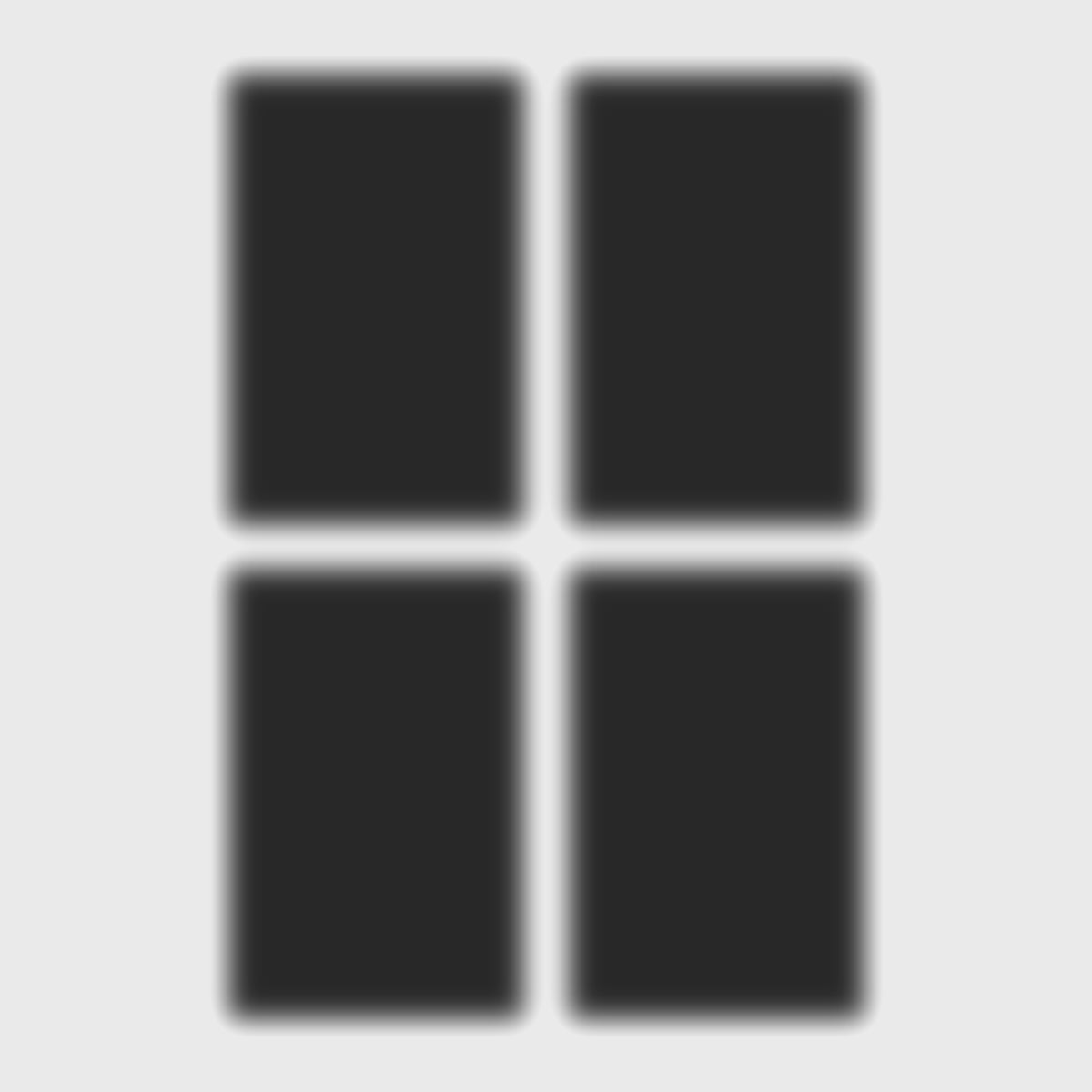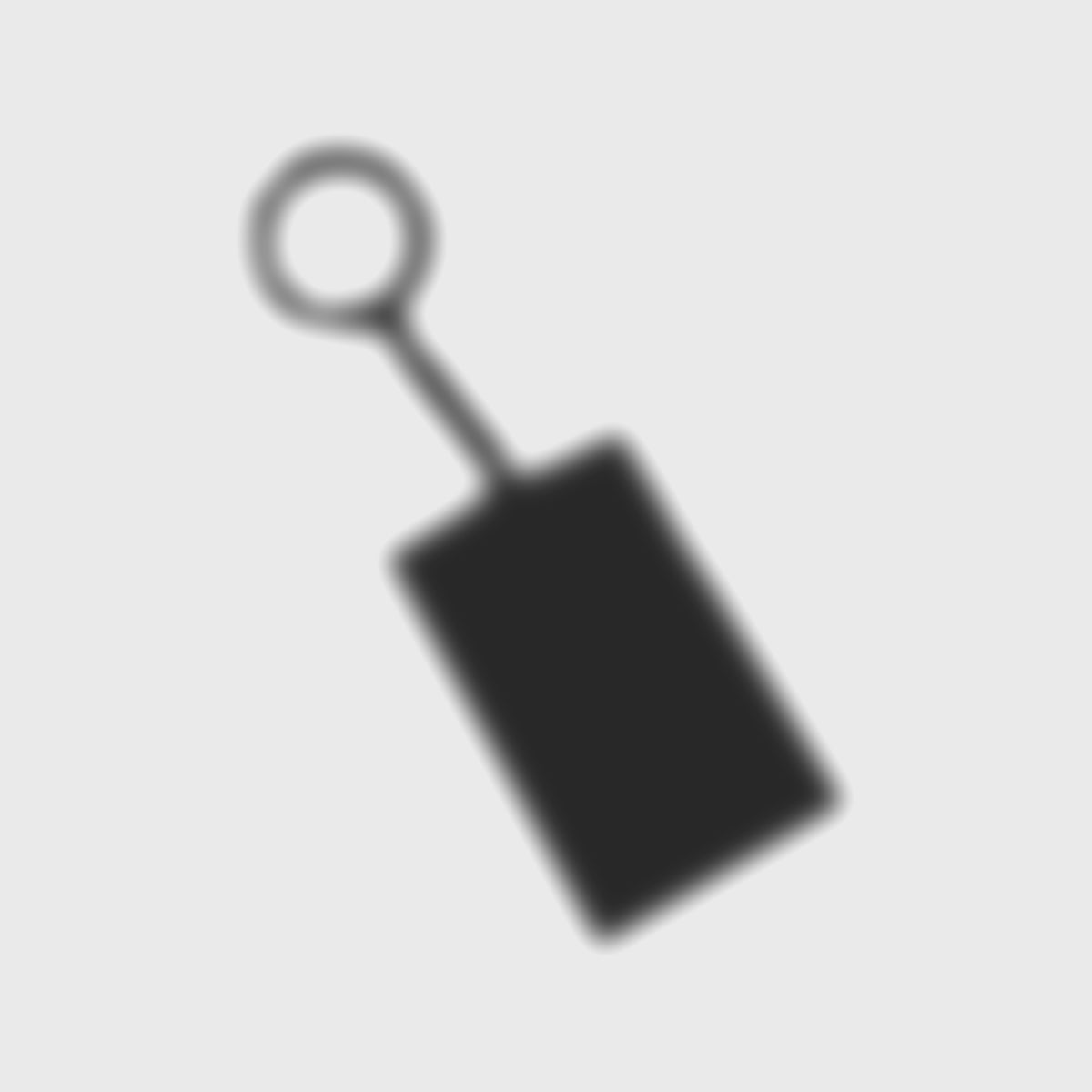 Spring 2023
Crisis on Infinite Earths
This quarter's box is based on Crisis on Infinite Earths.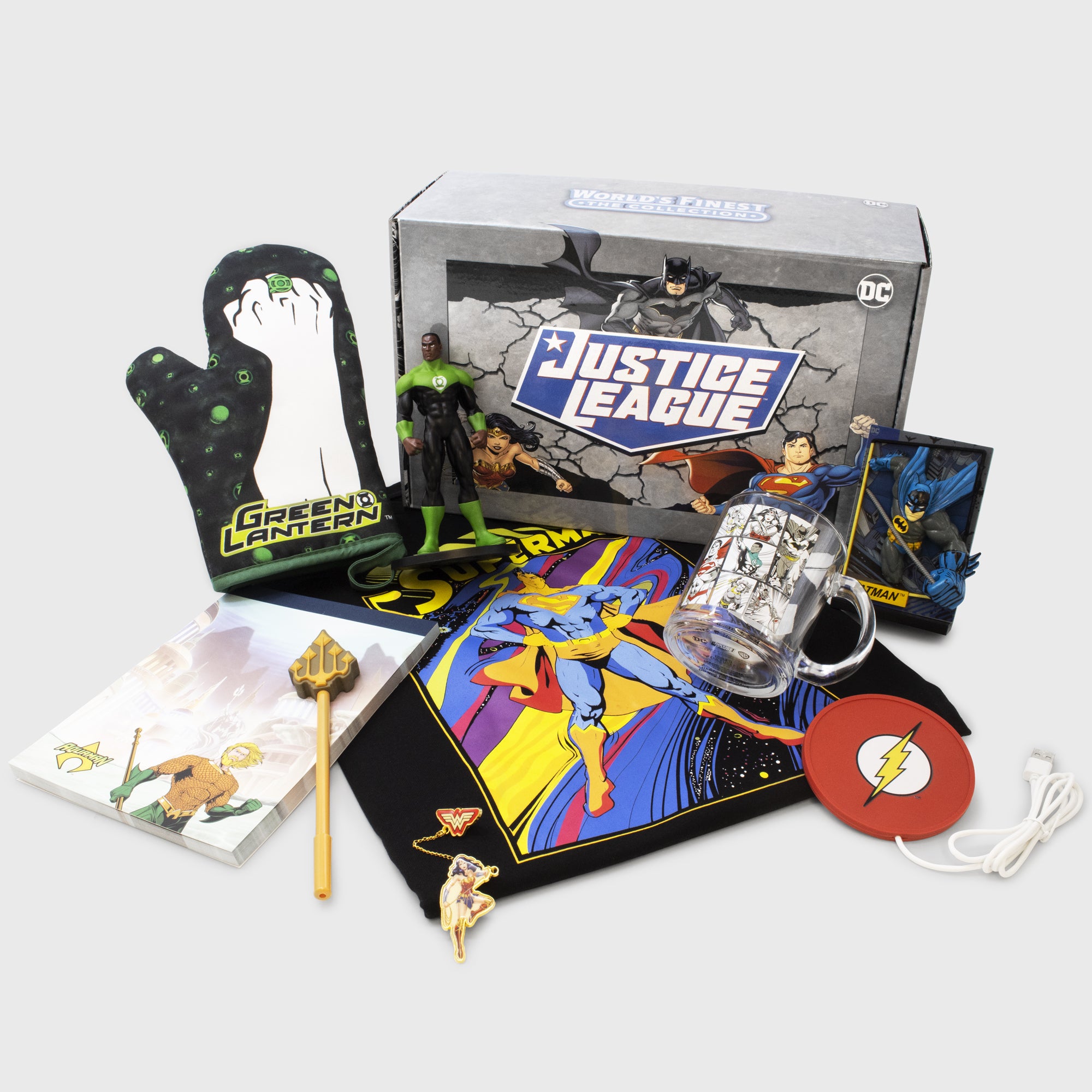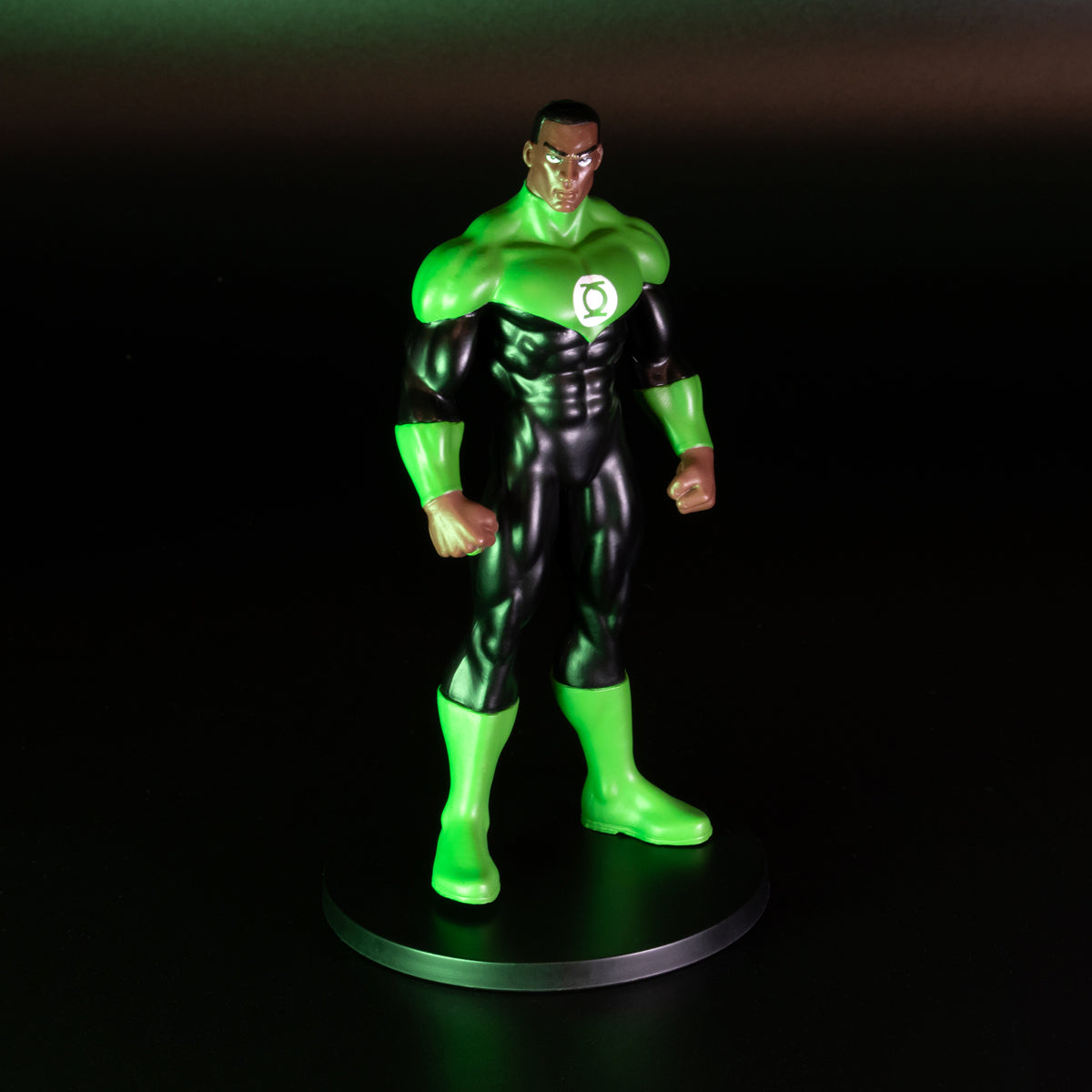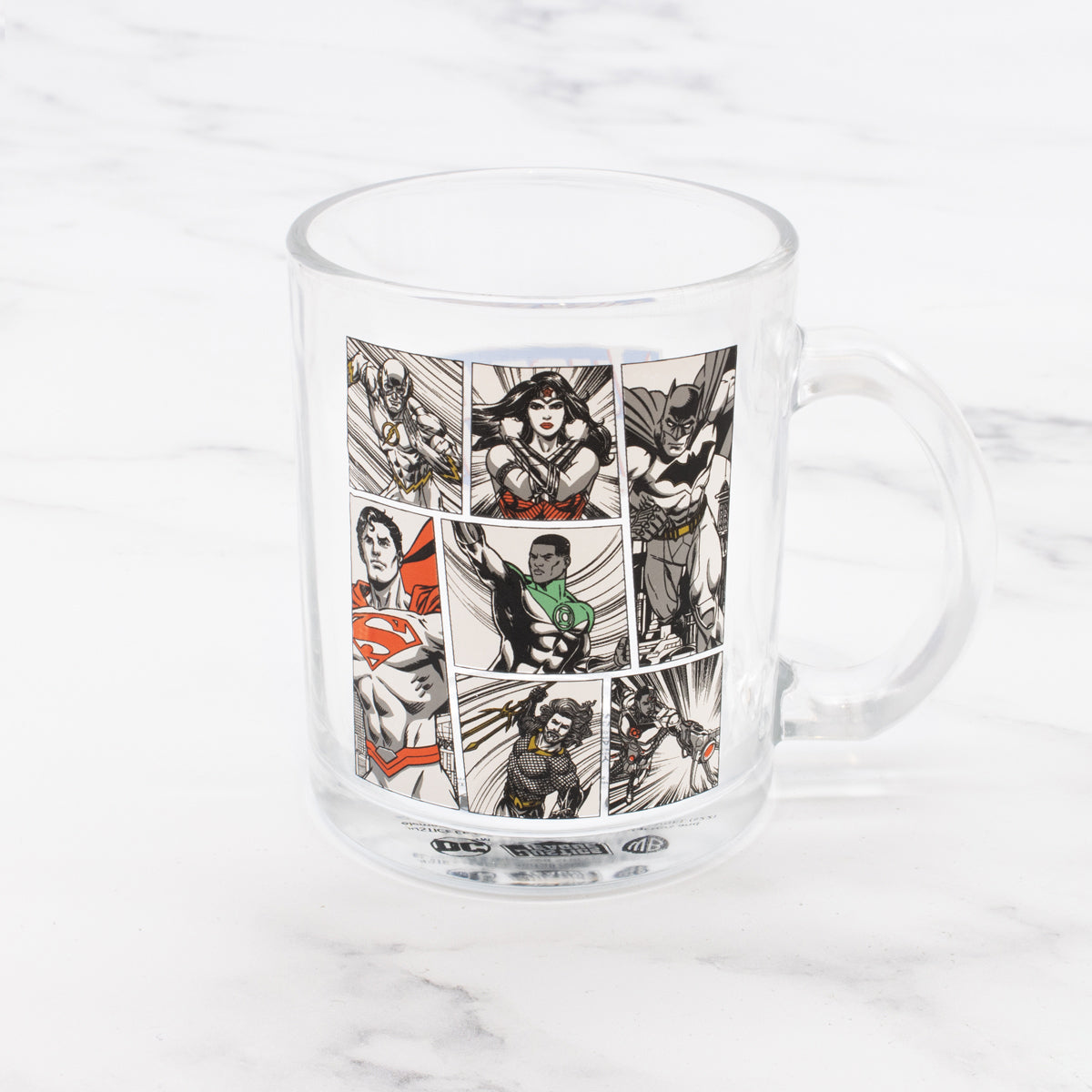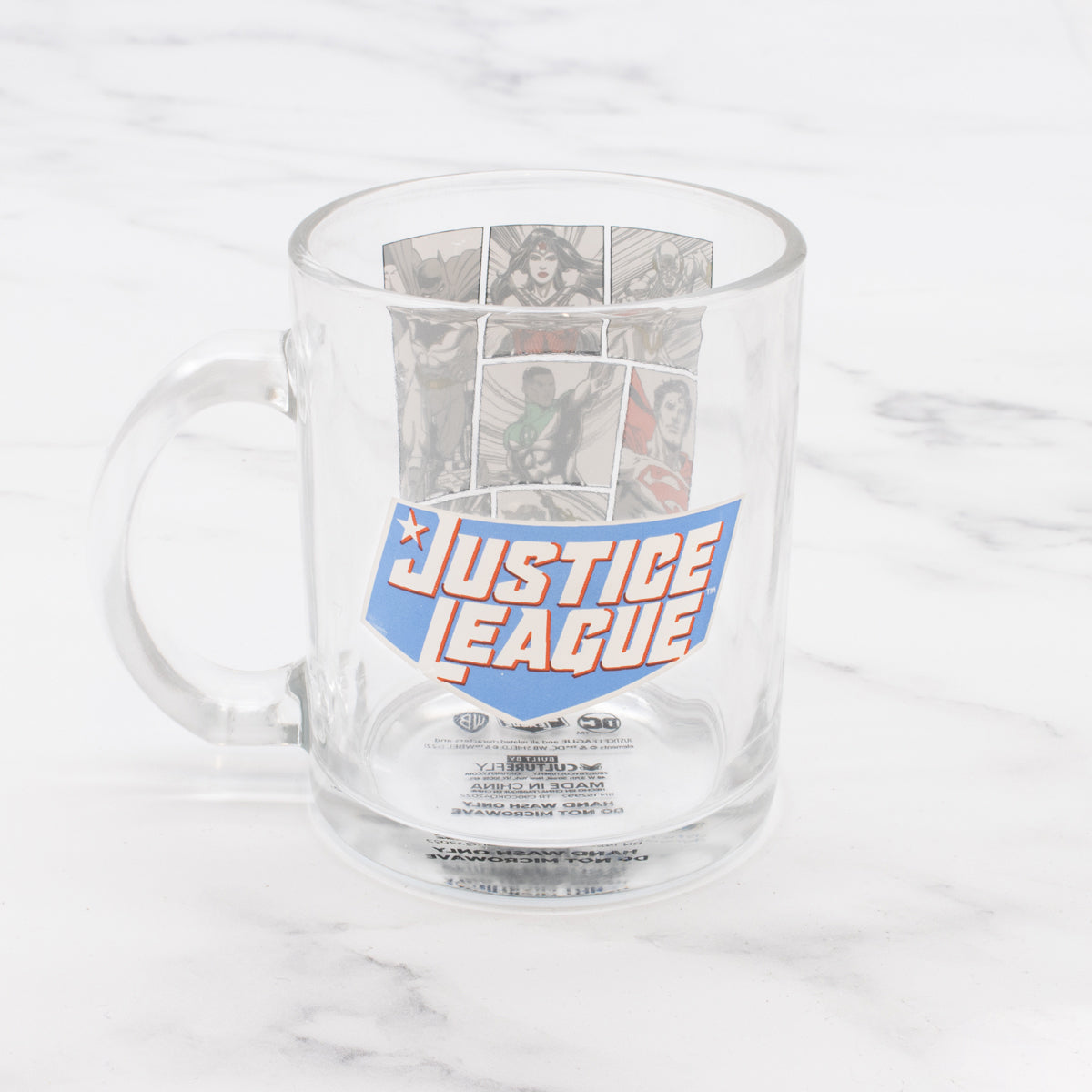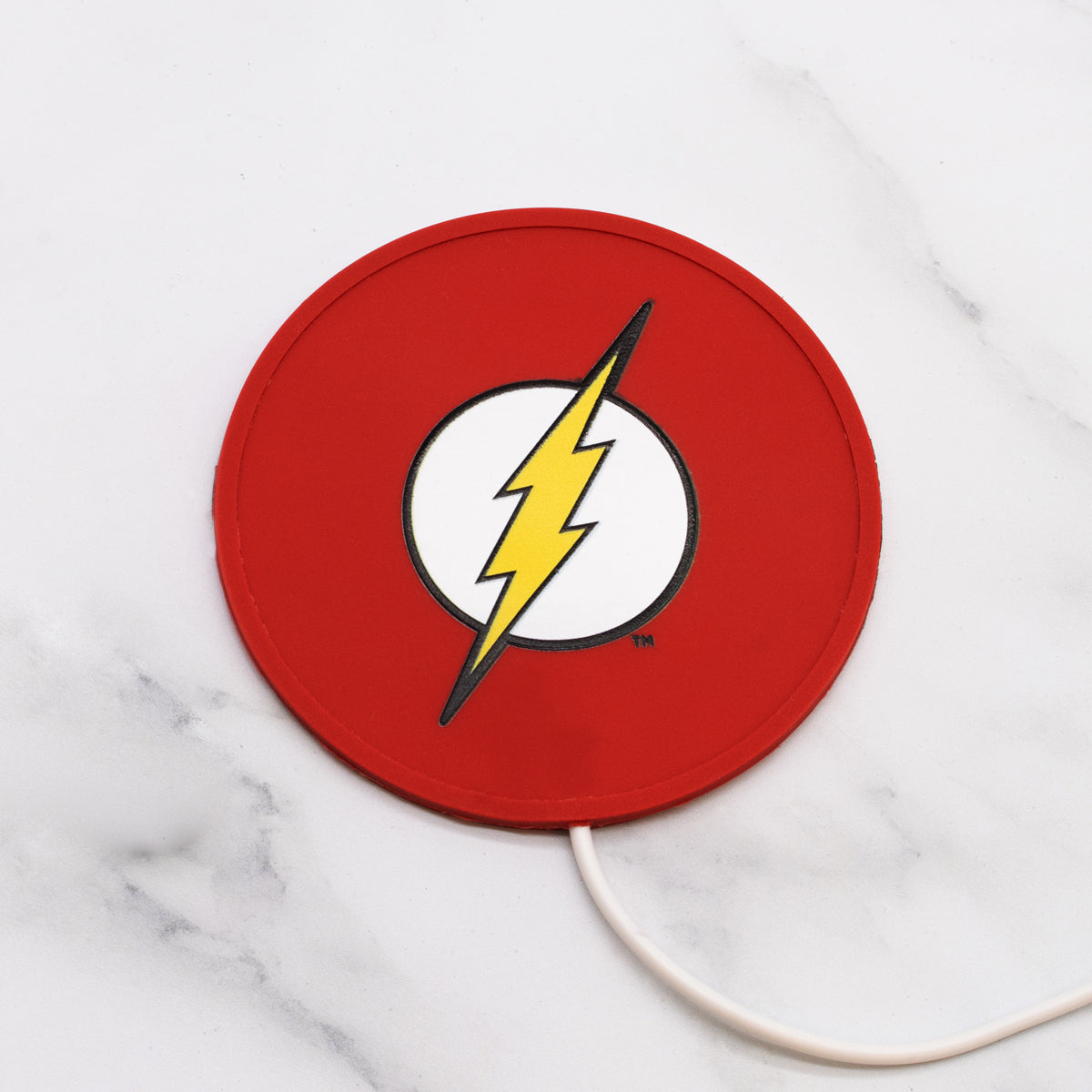 Winter 2022
Heroes at Home
The winter World's Finest: the Collection features the Justice League with a festive theme.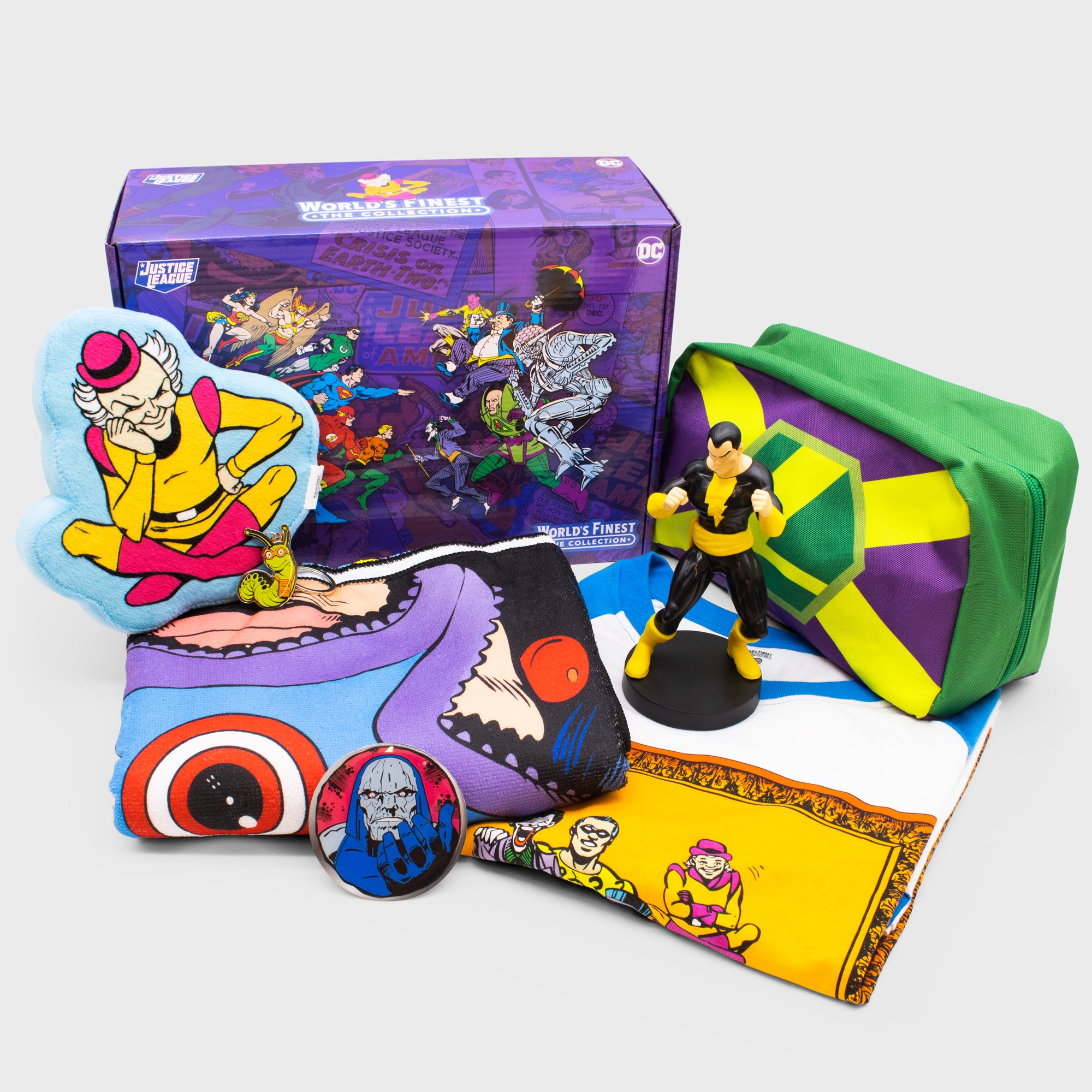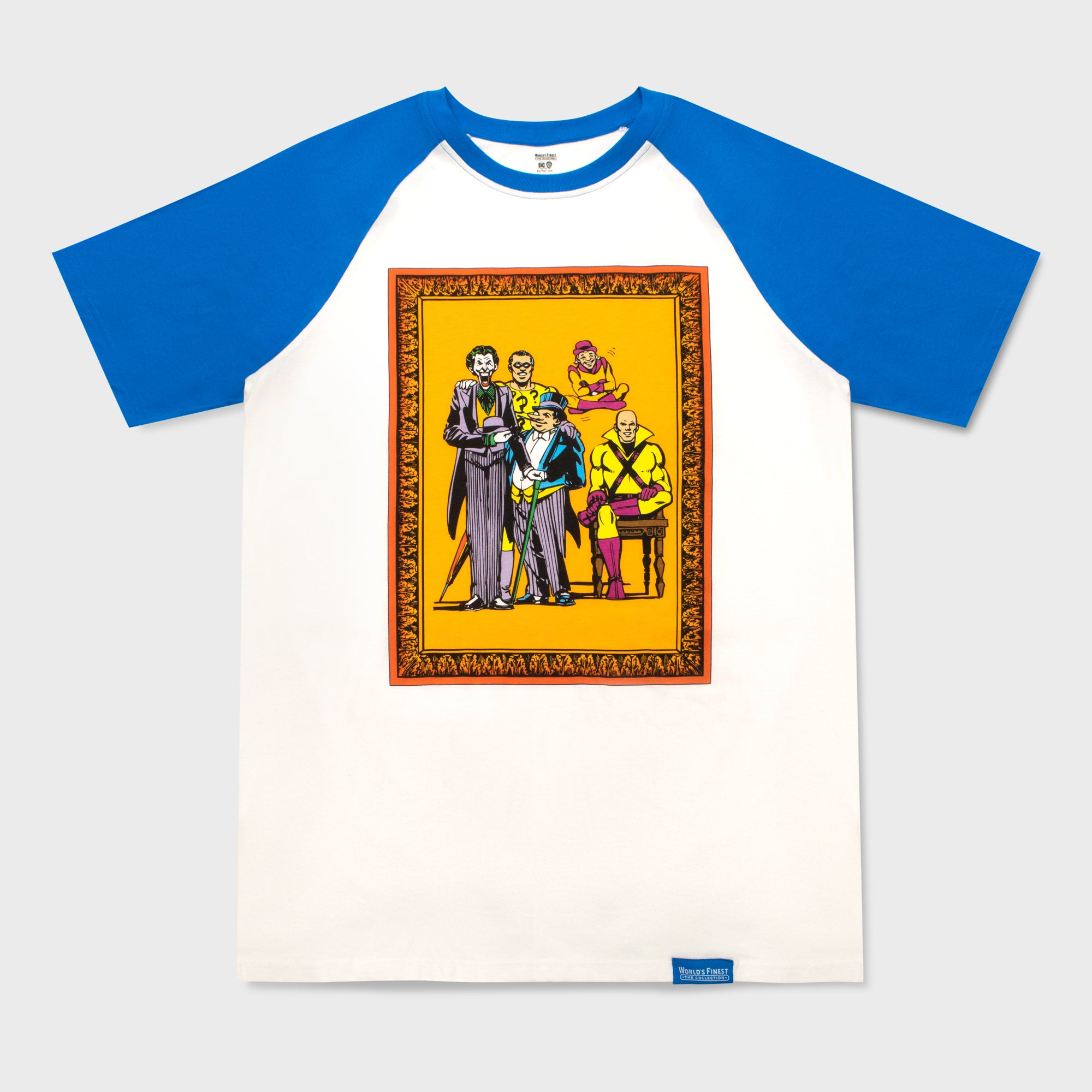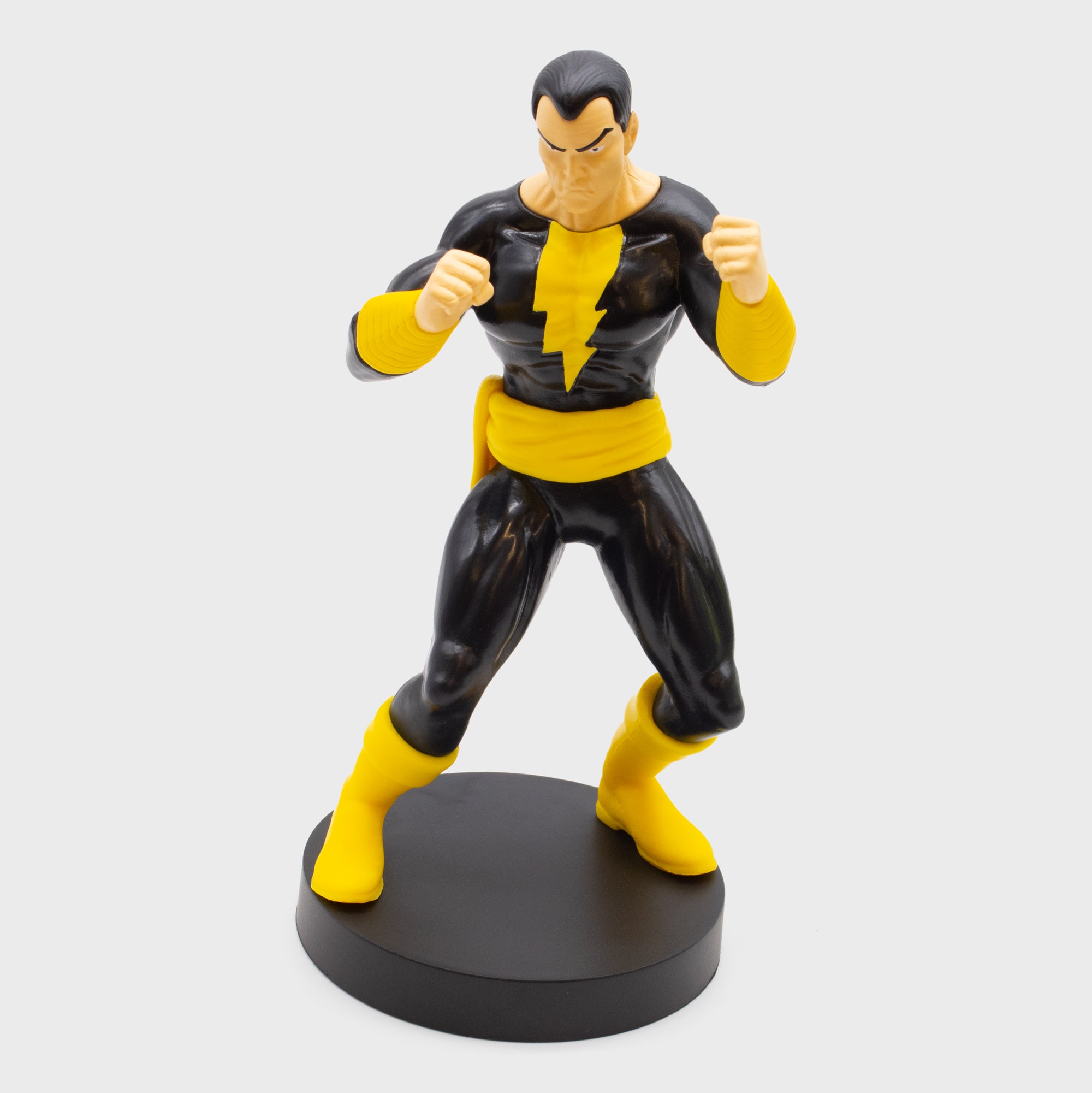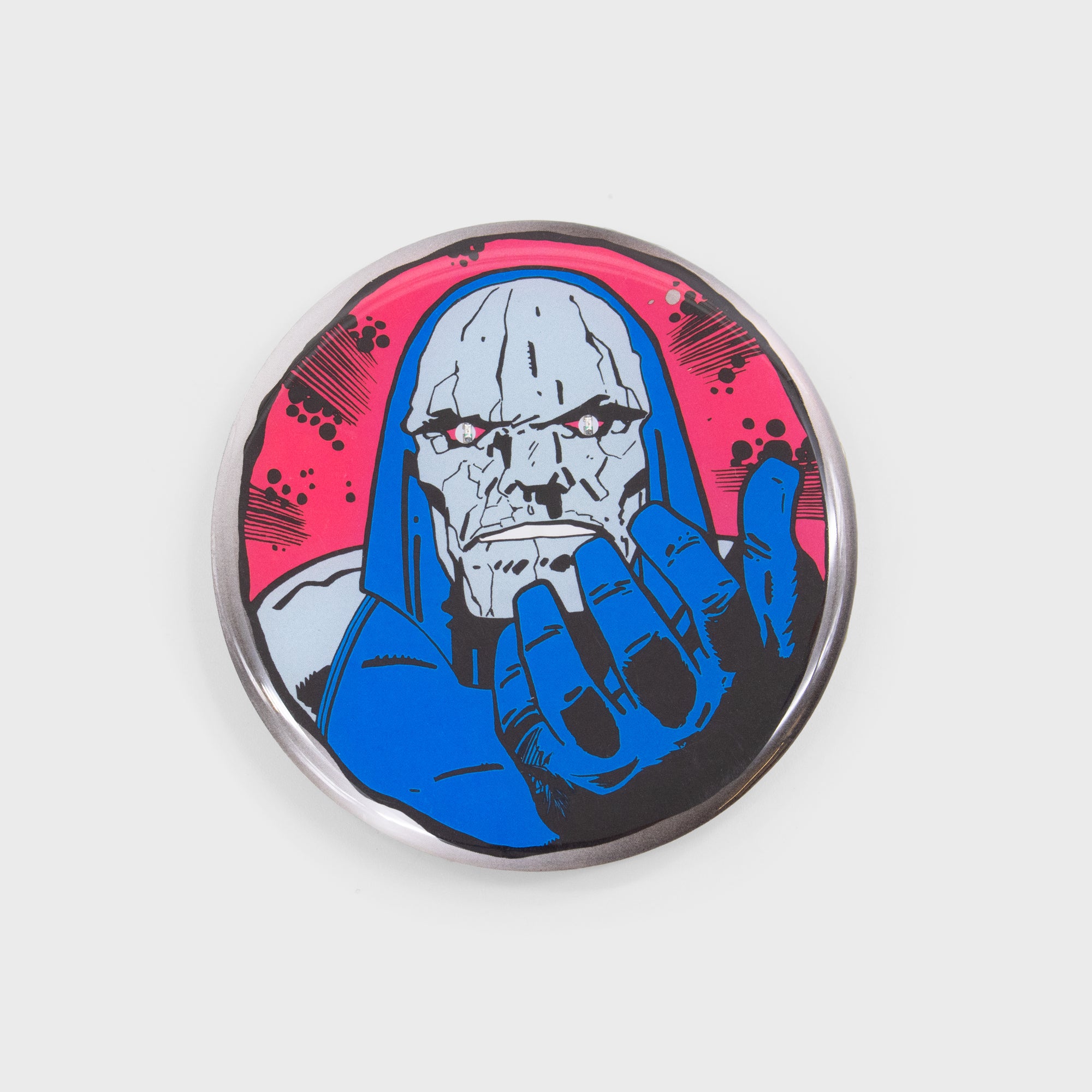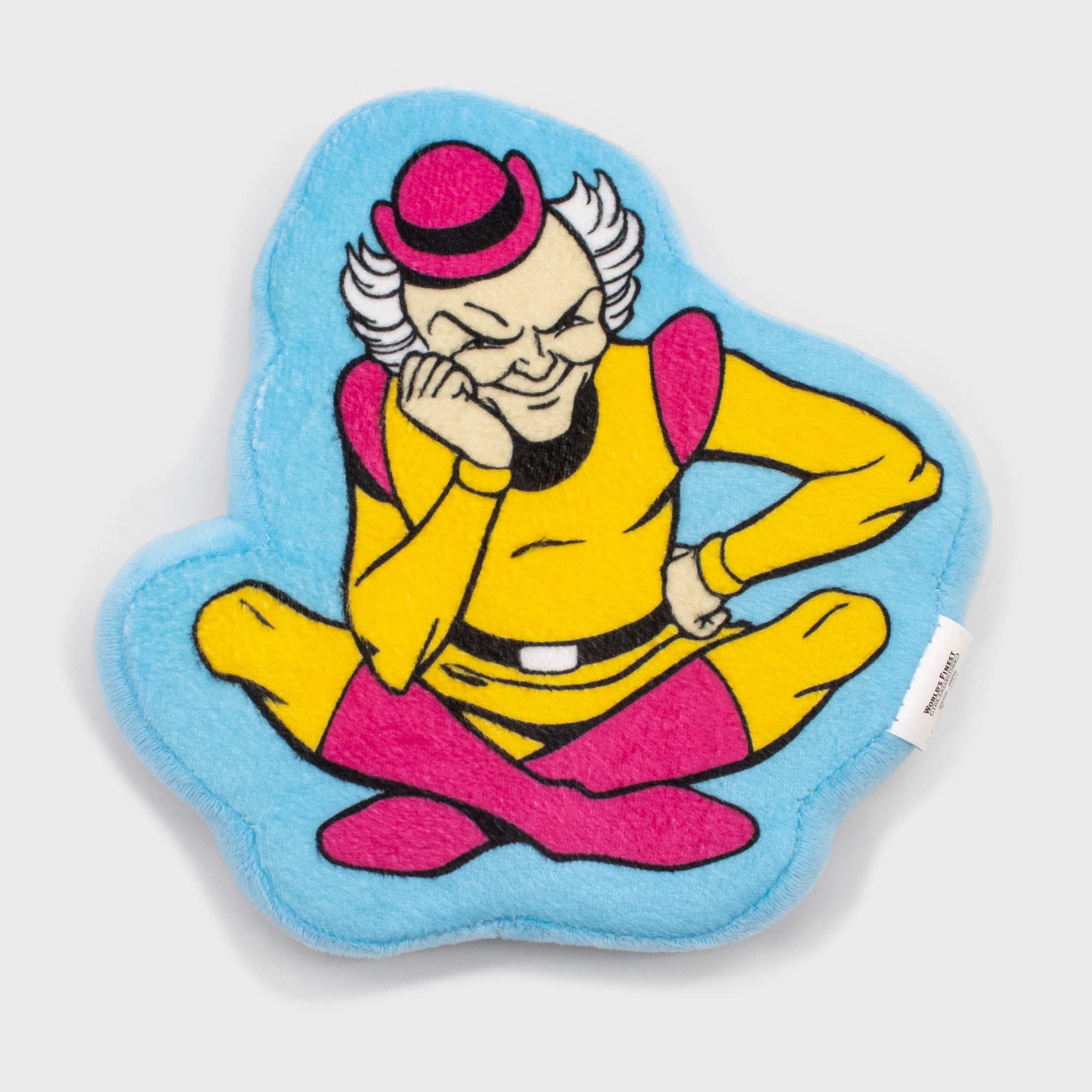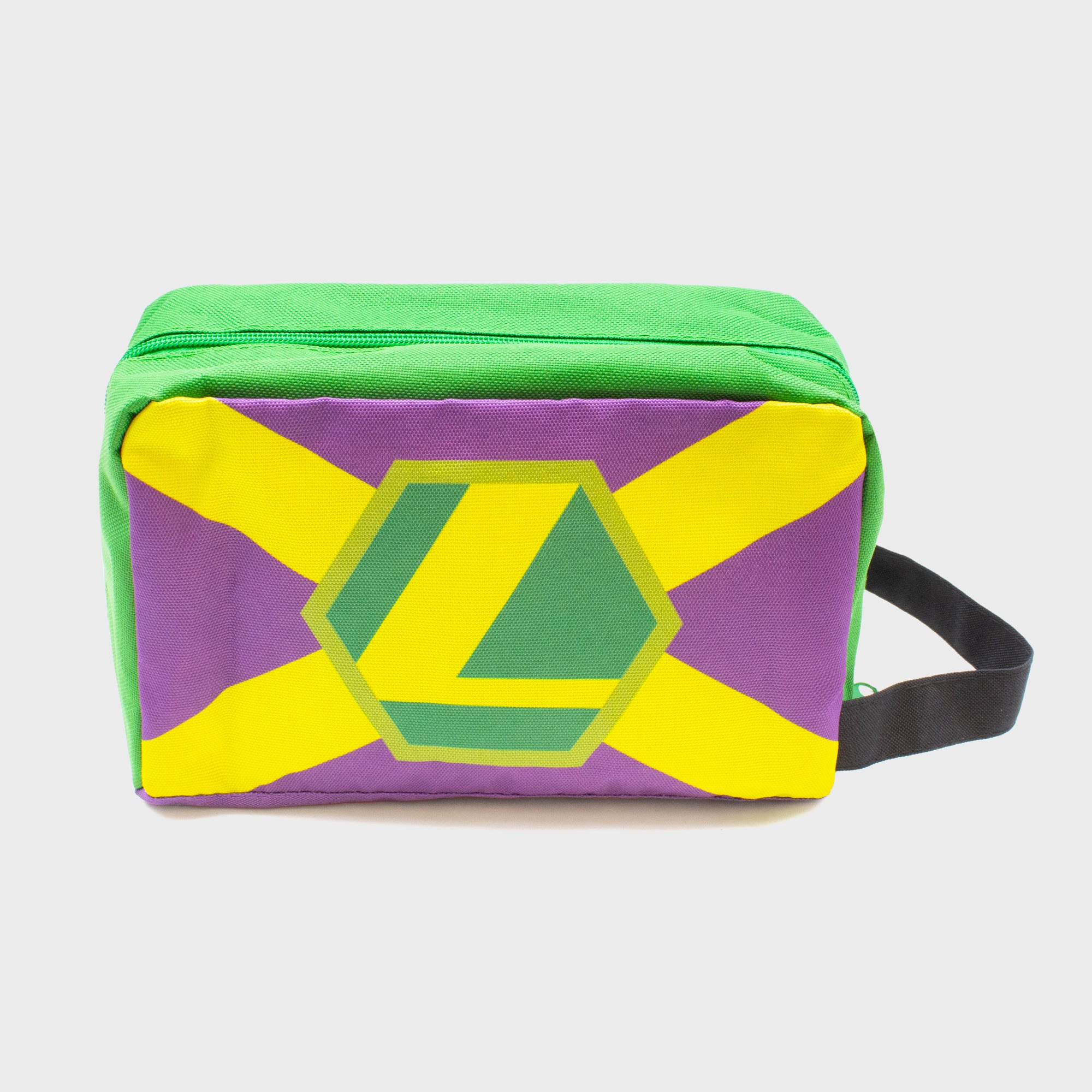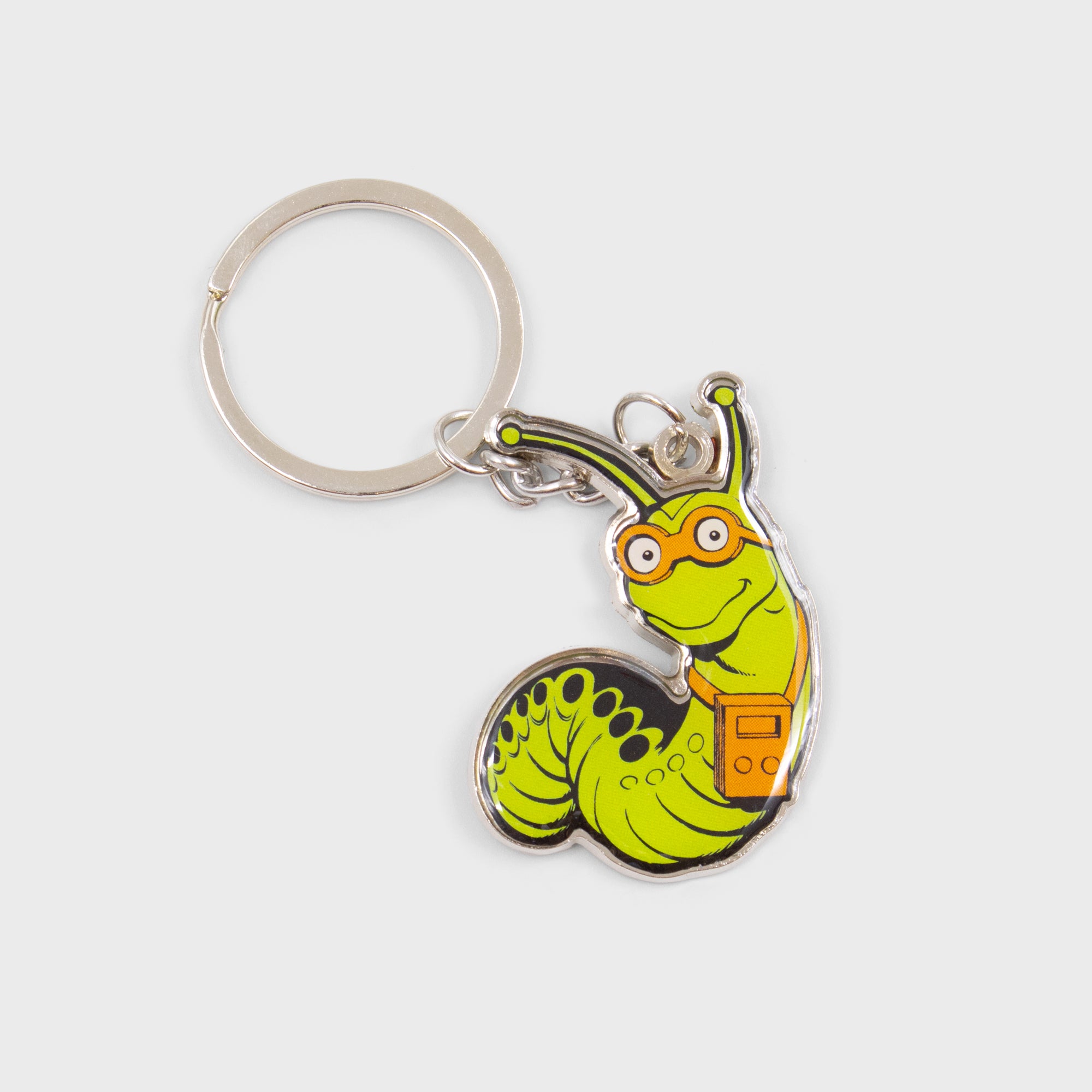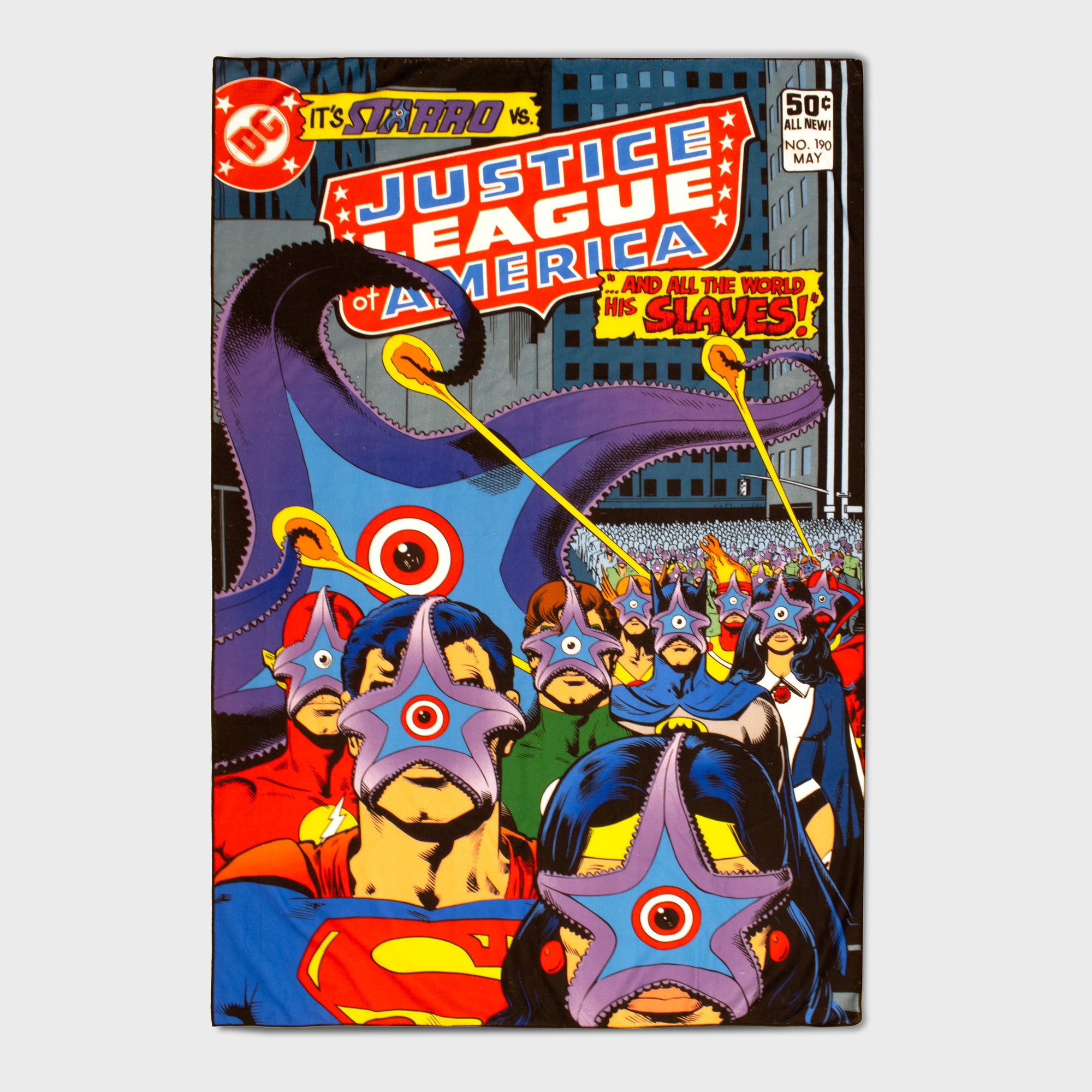 Summer 2022
Retro Summer of Villainy
The Summer 2022 box is based on all of your favorite villains.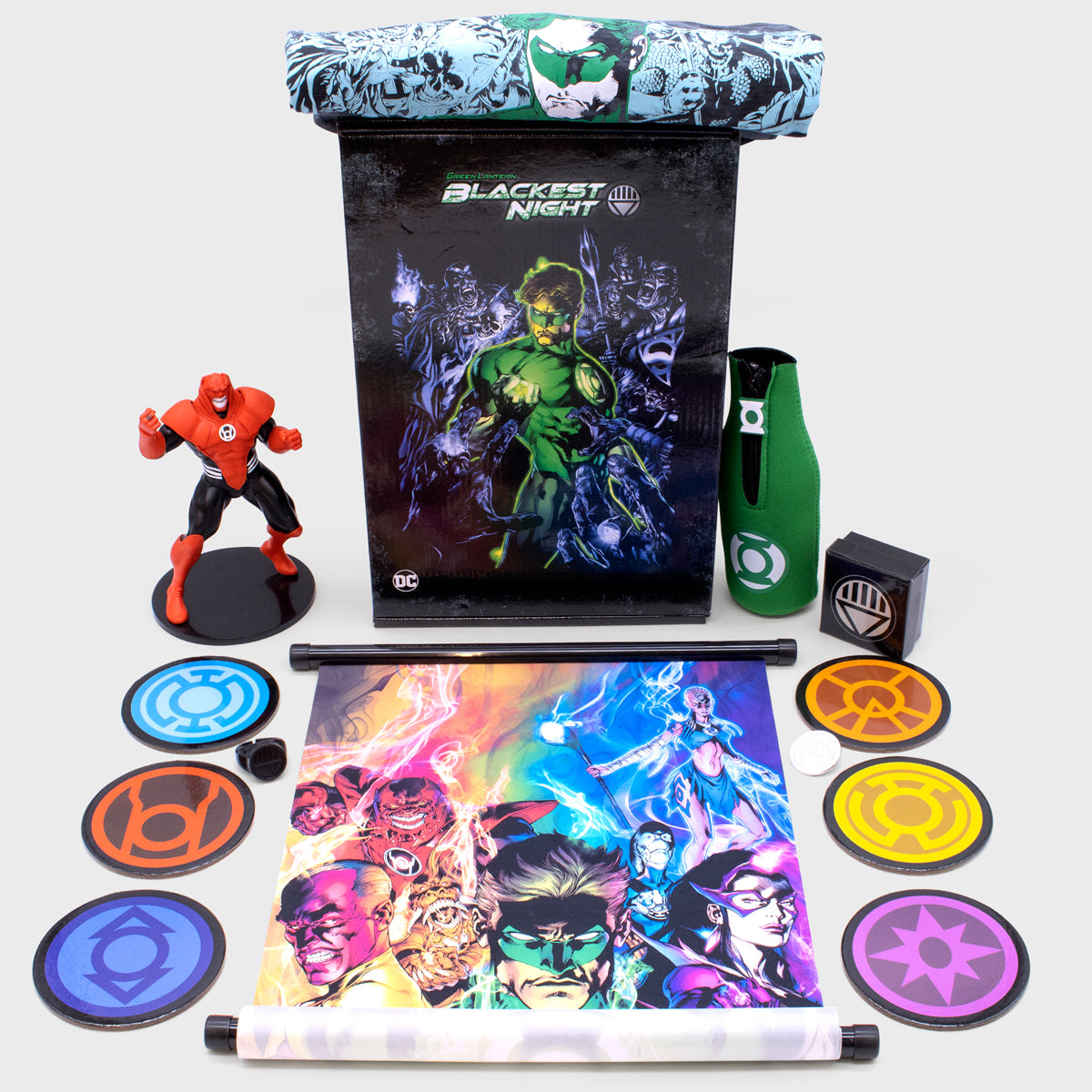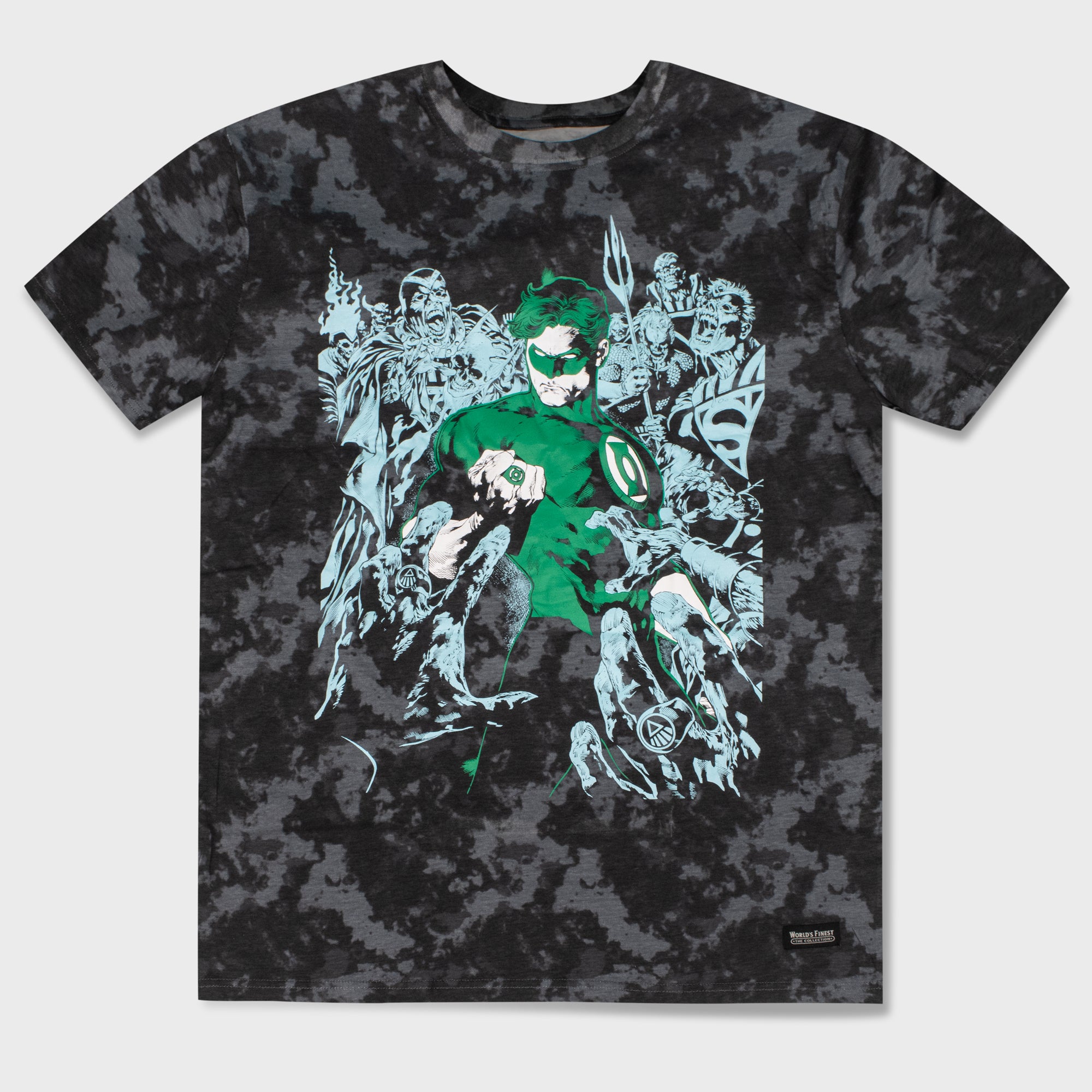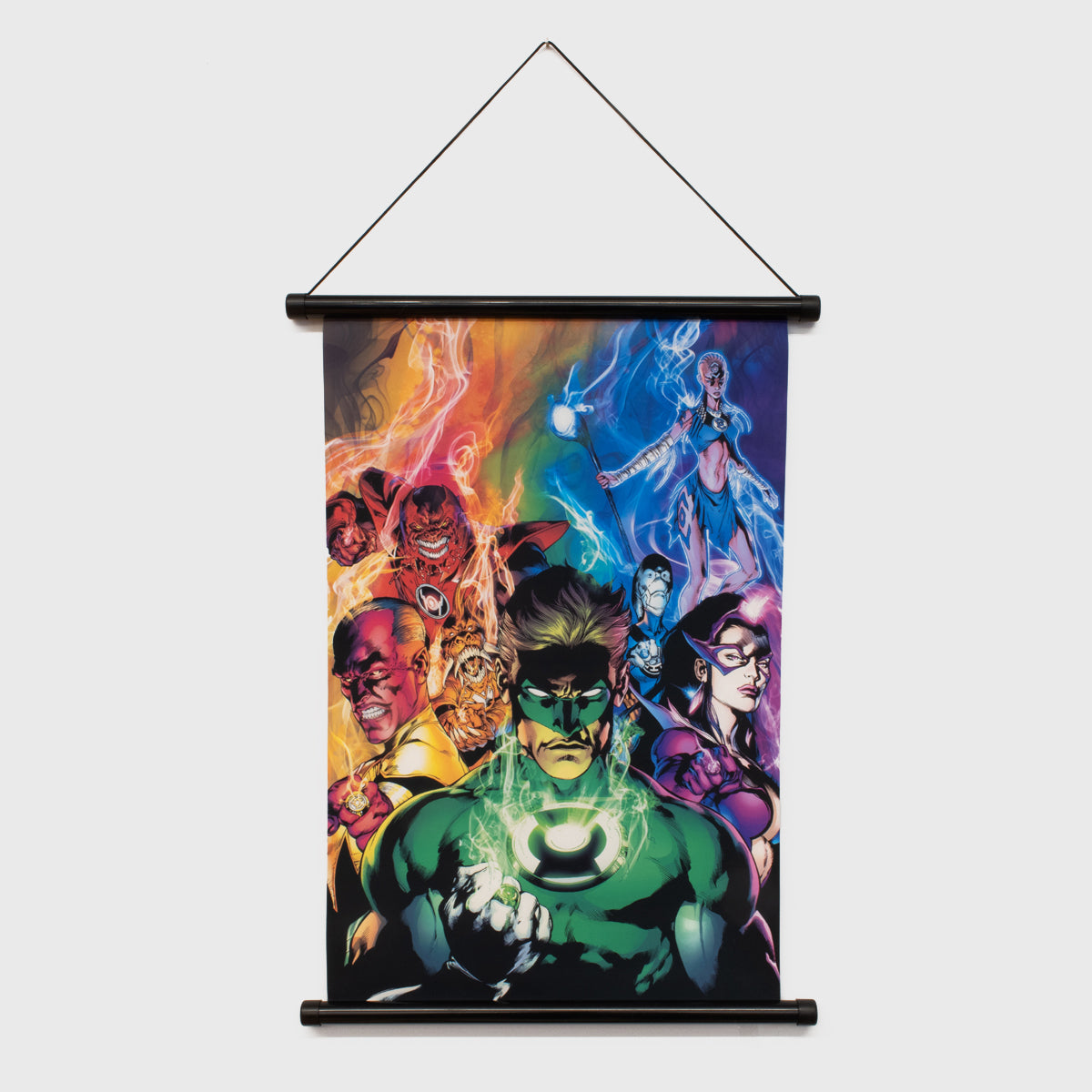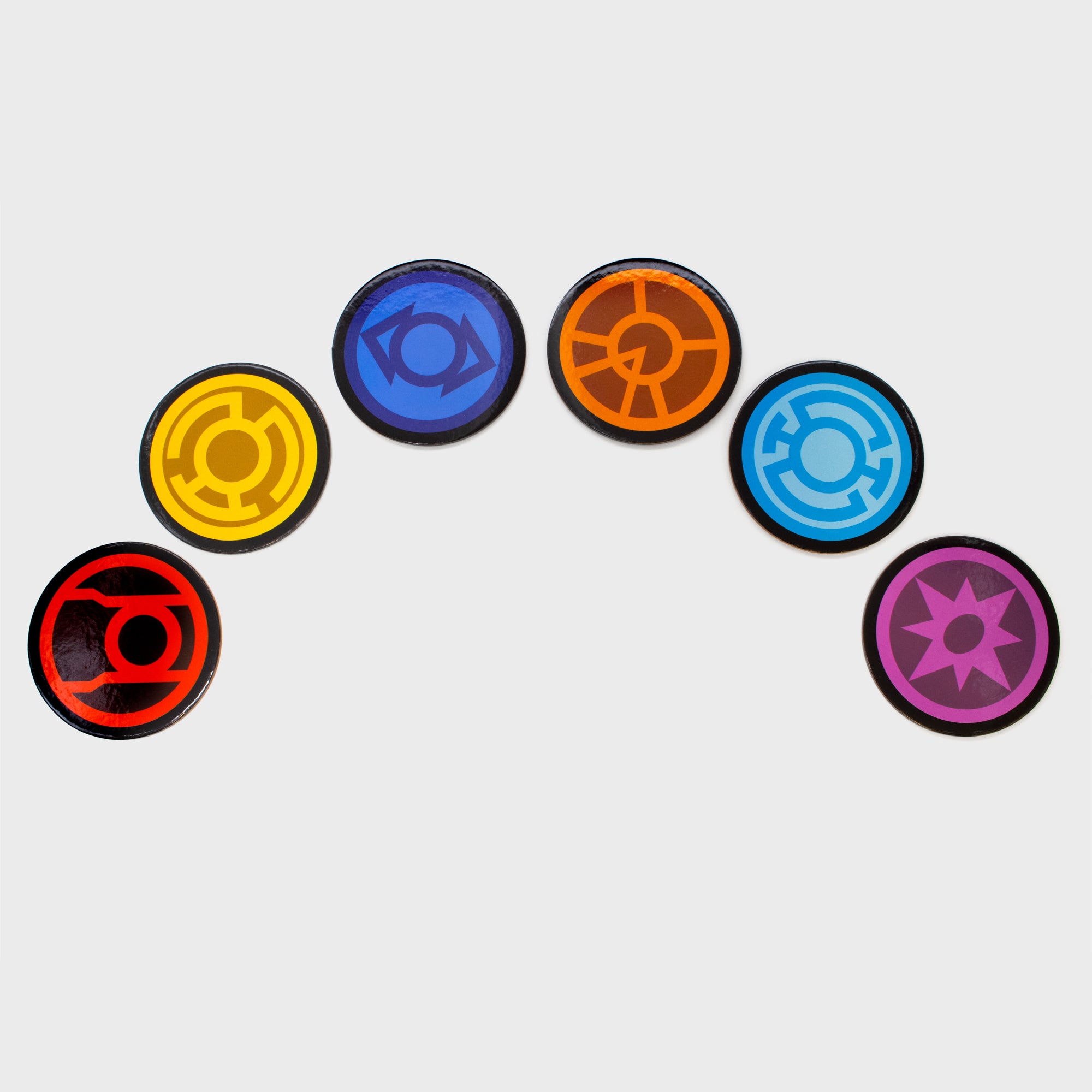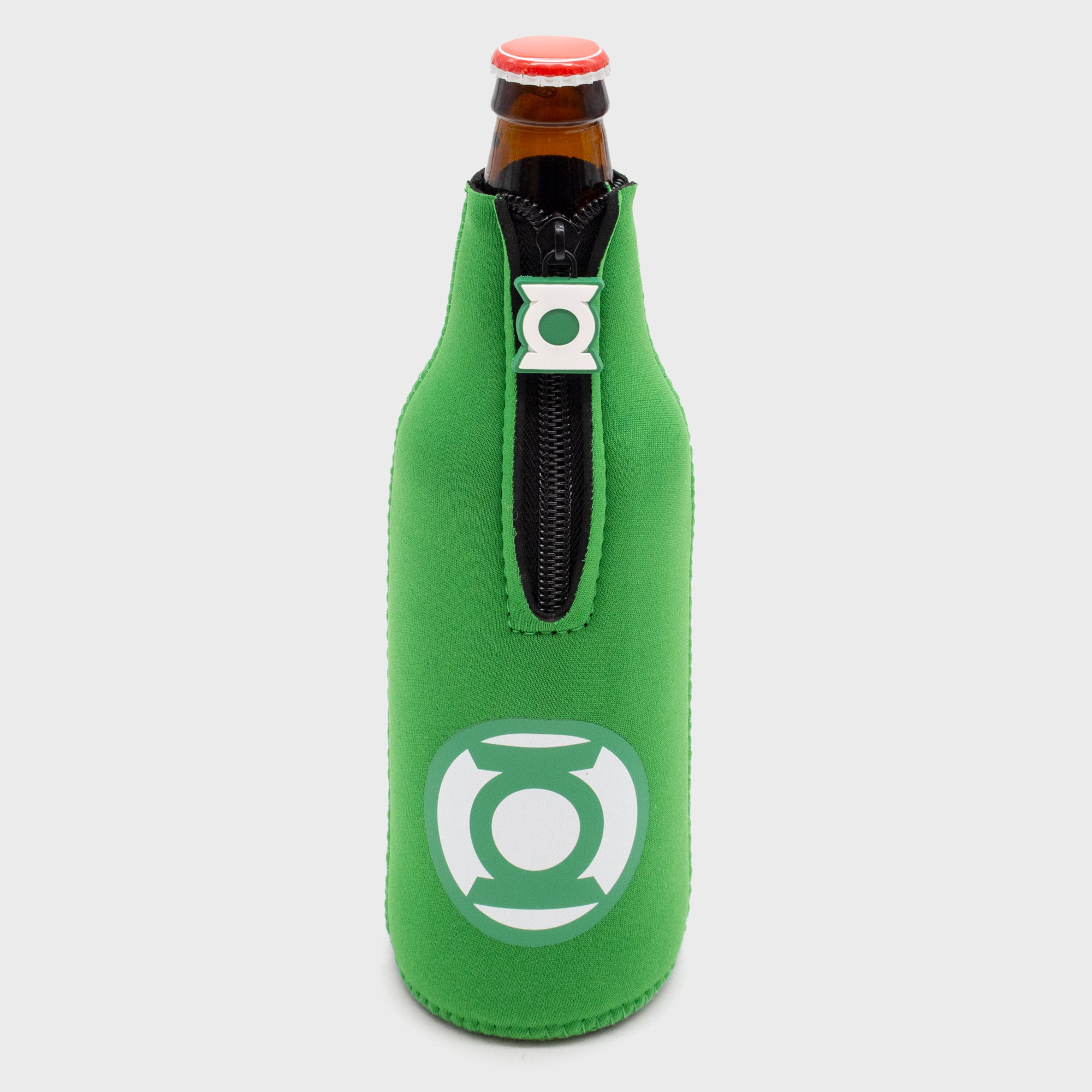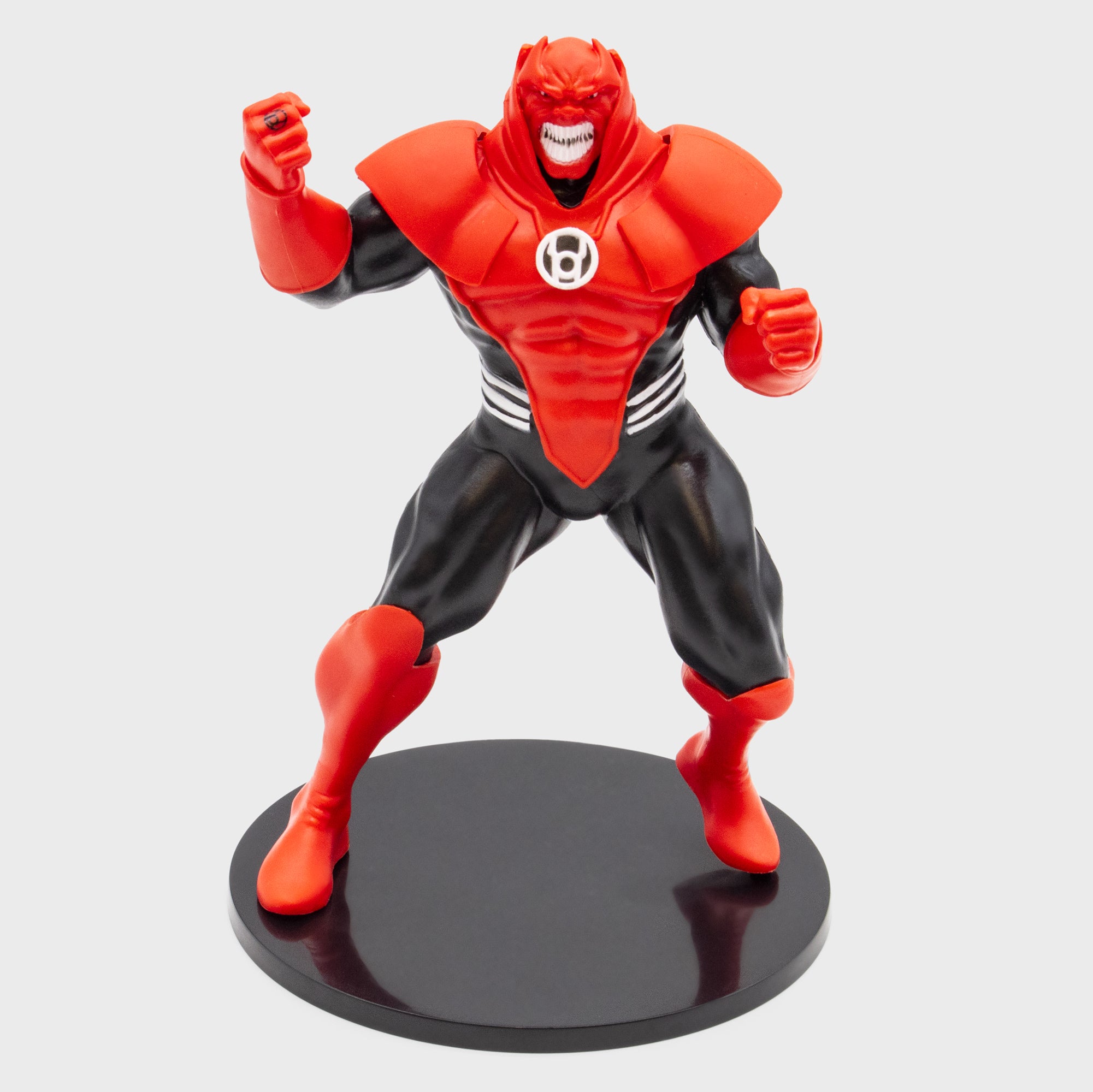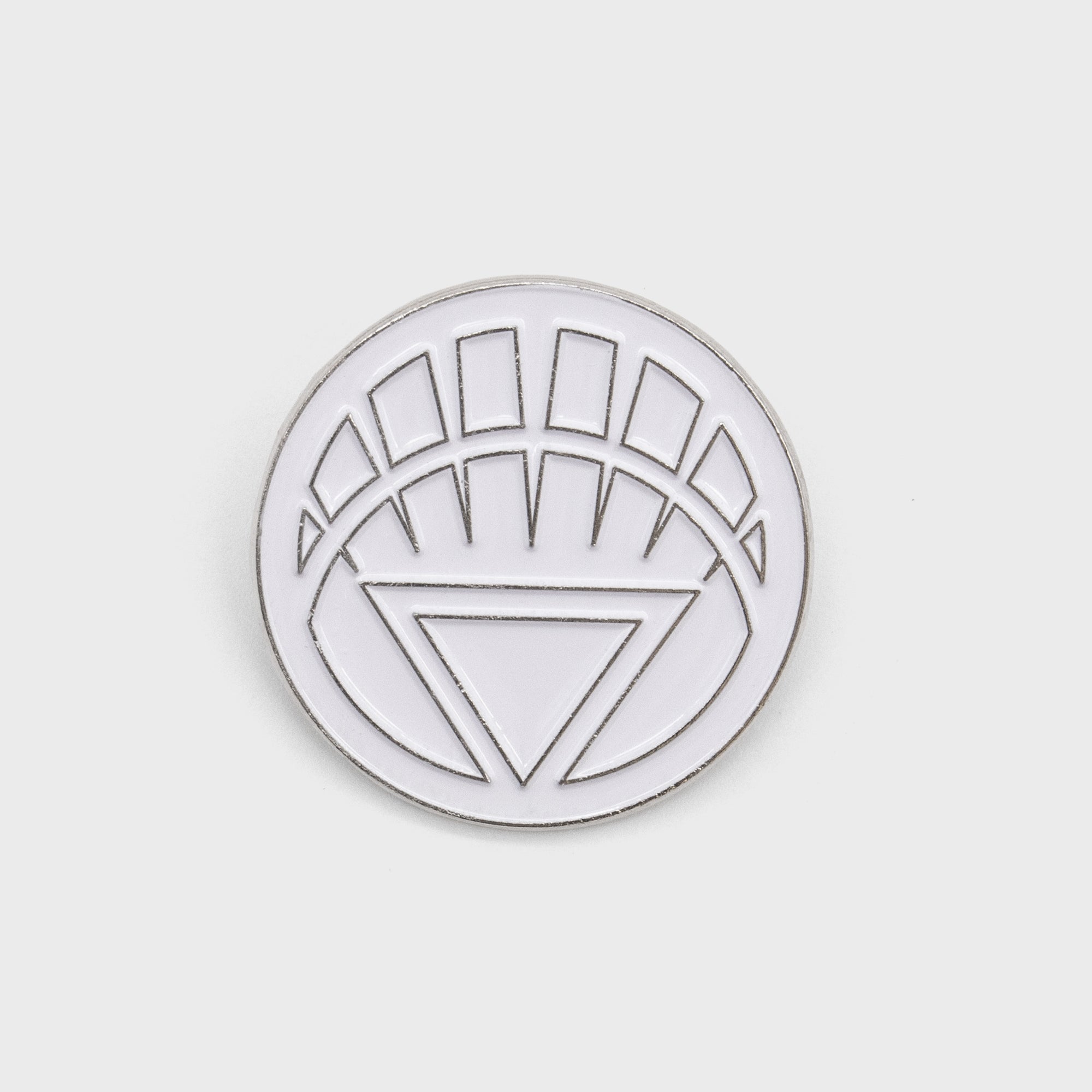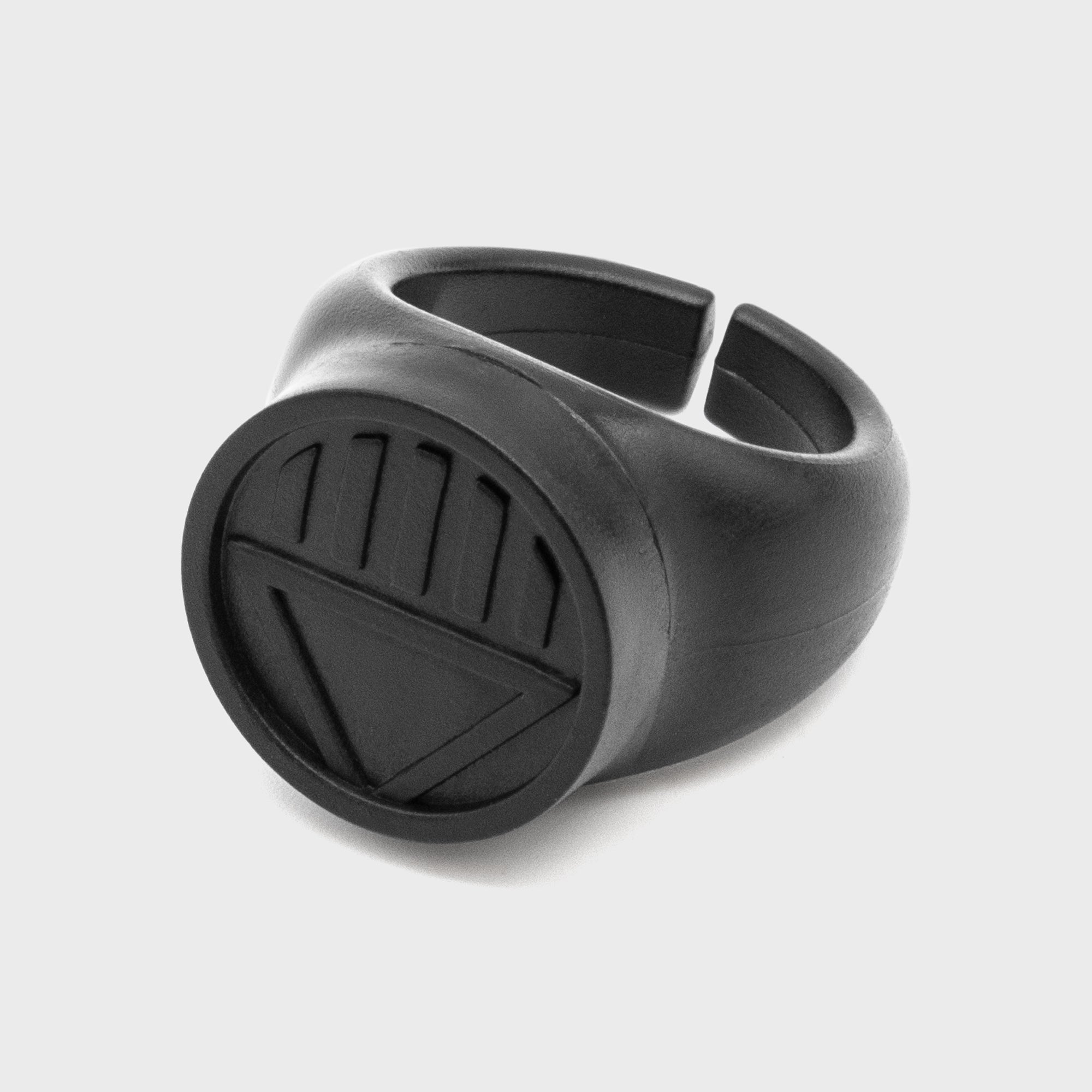 Spring 2022
Blackest Night
The prophecy of the Blacket Night has come true, and the Black Lantern Corp has risen. This box features items inspired by the Blackest Night storyline!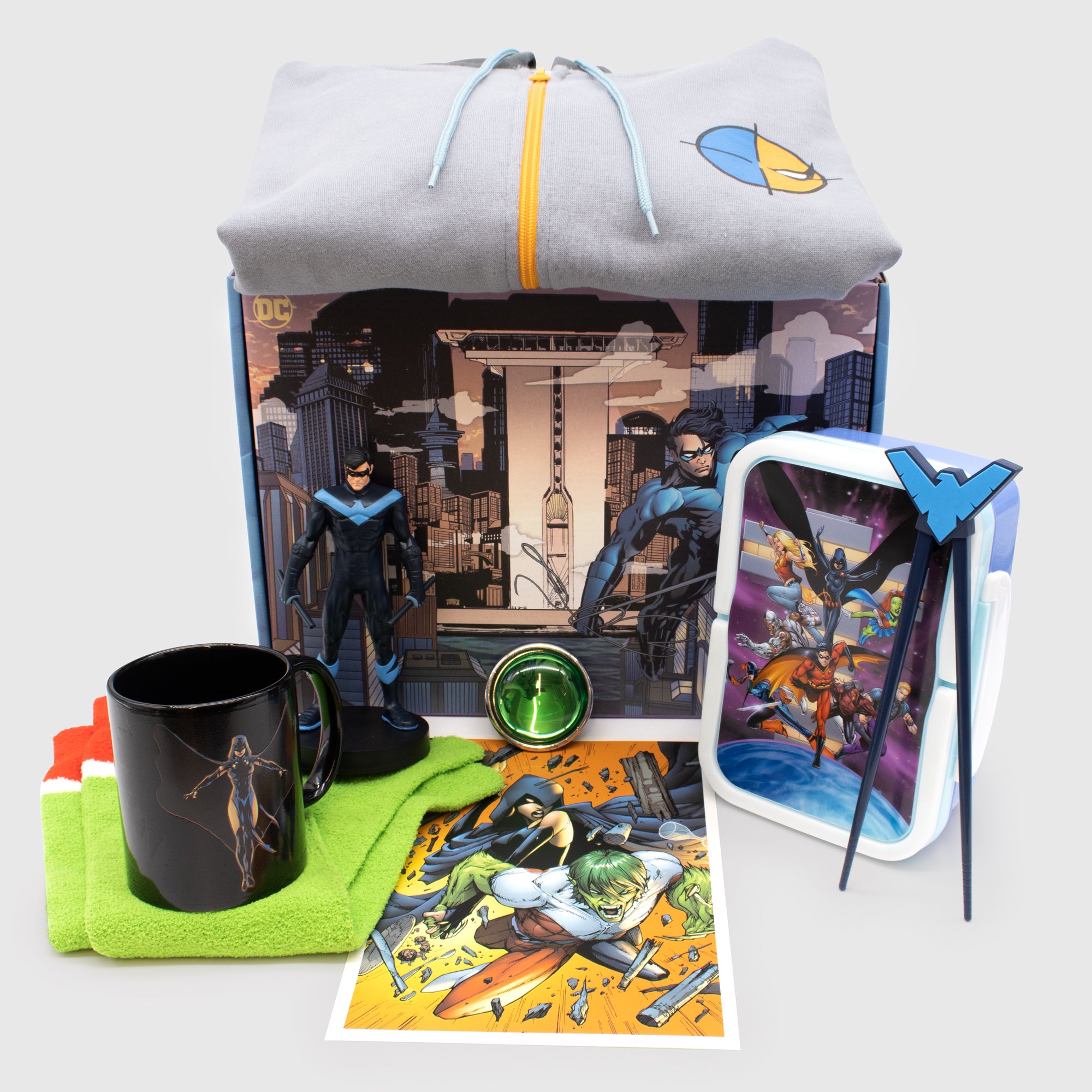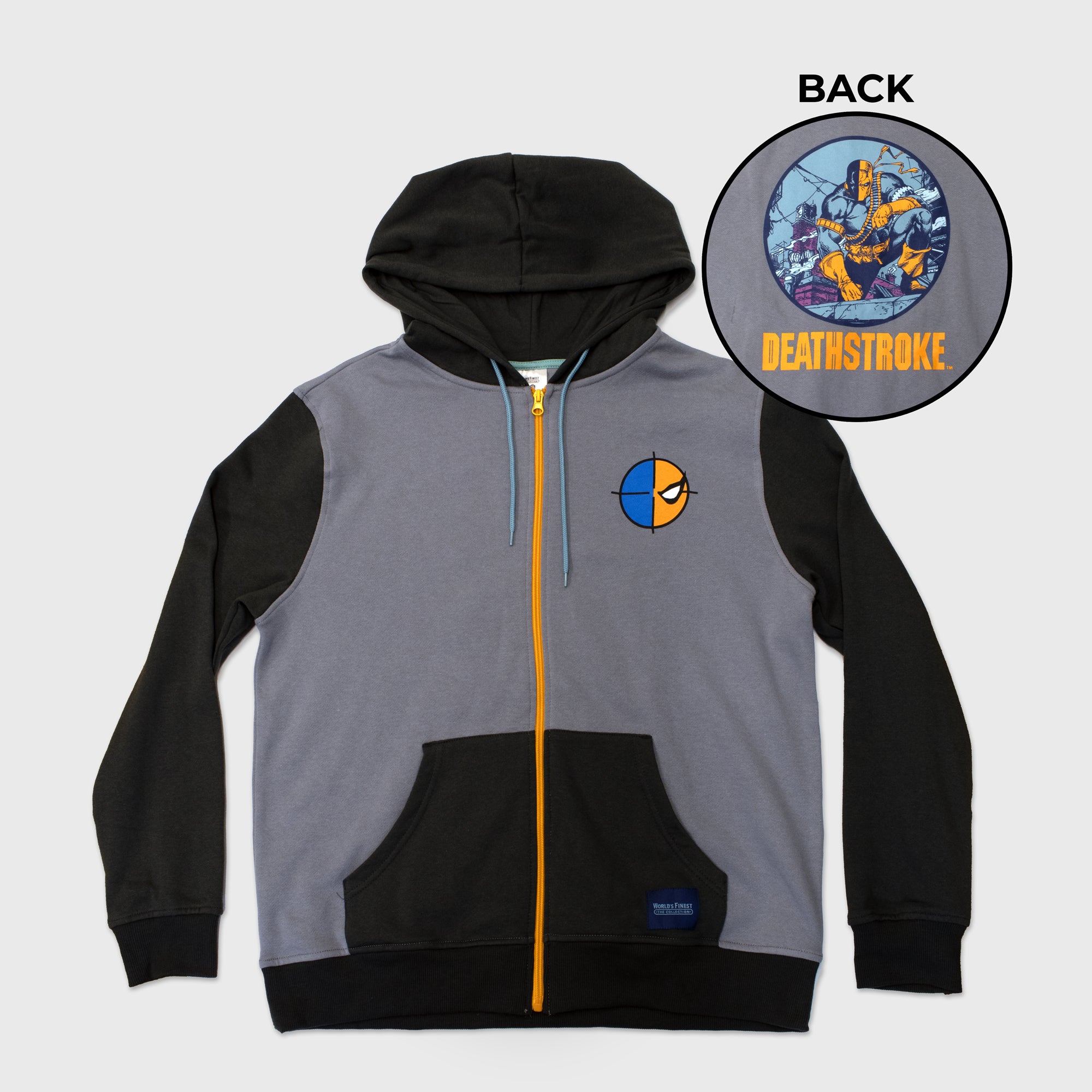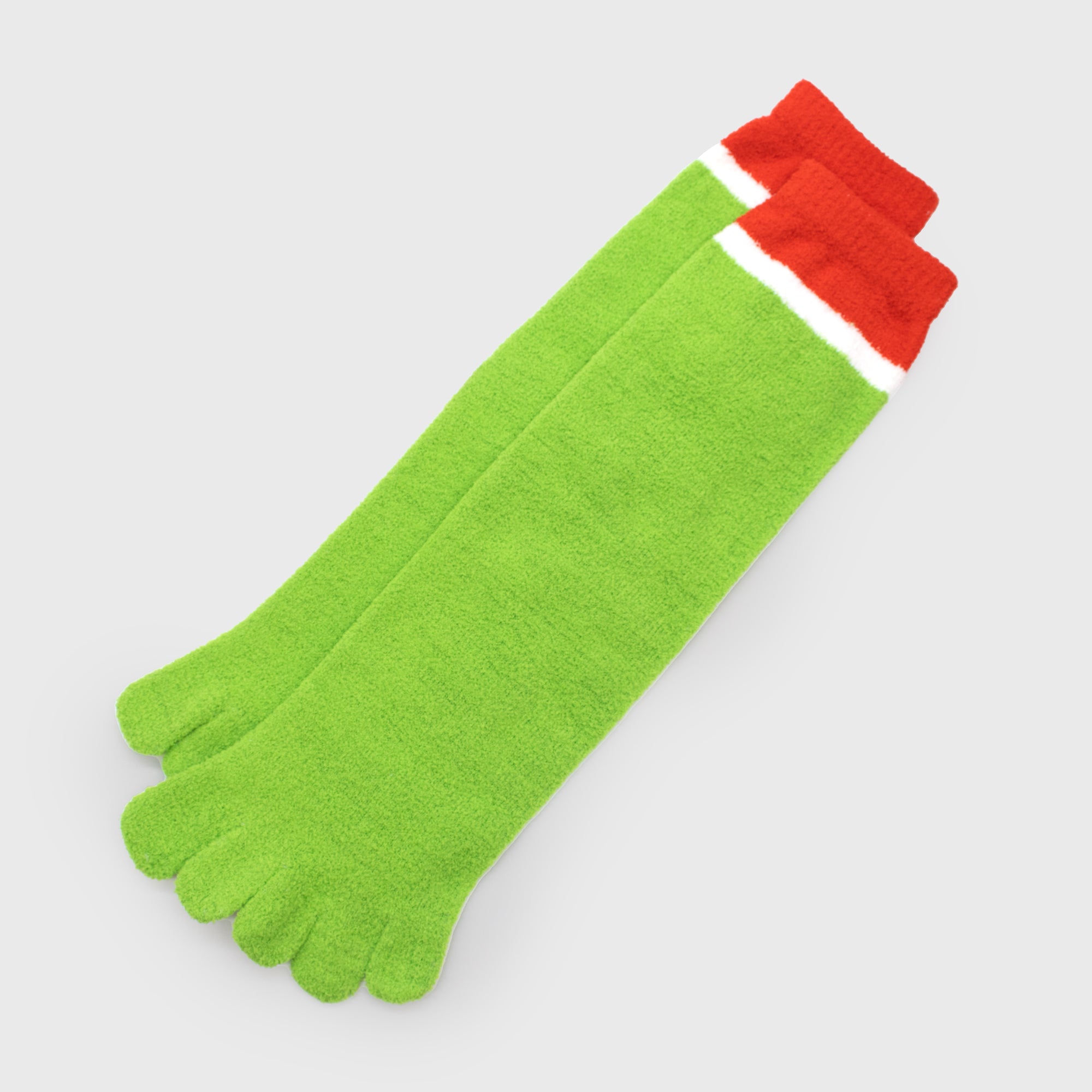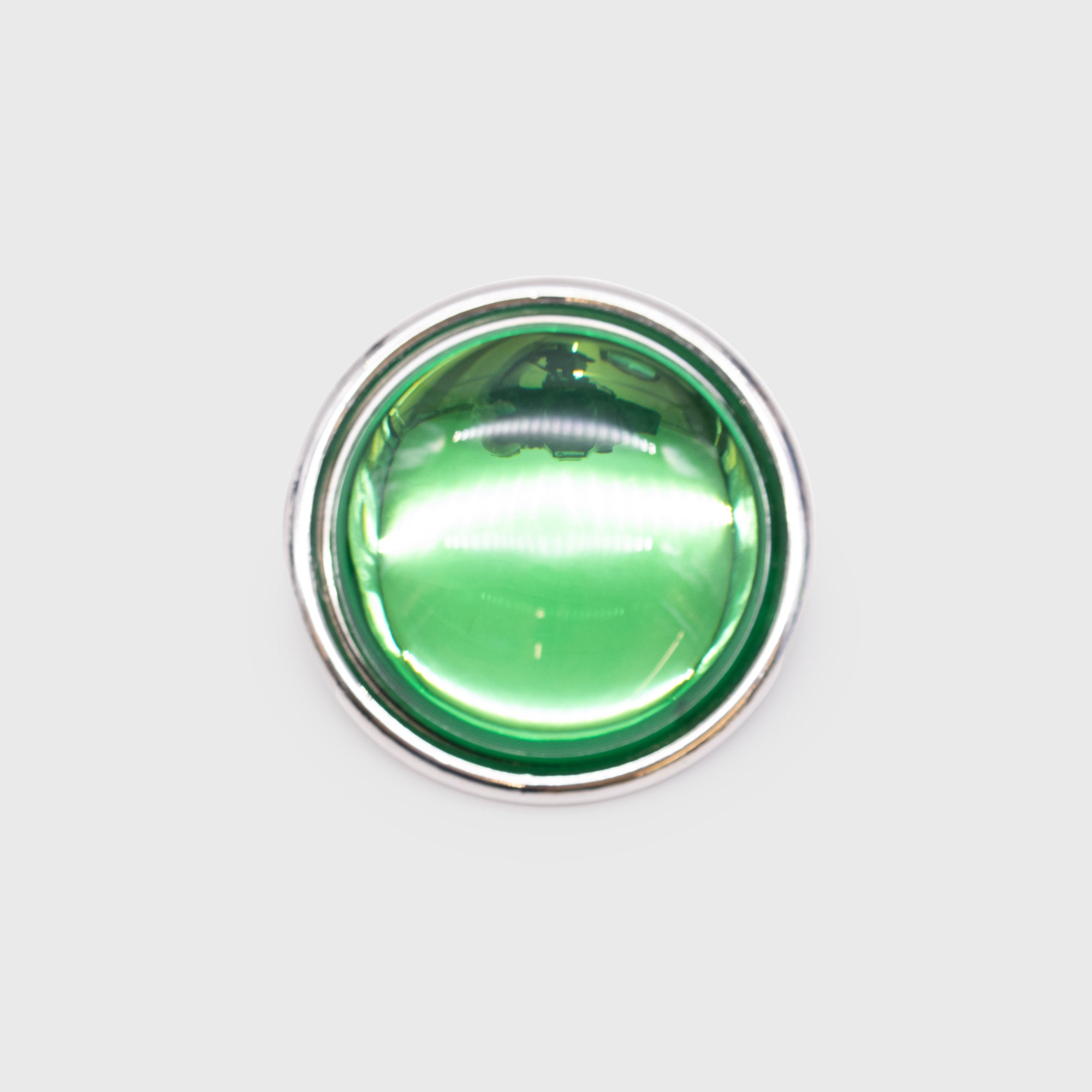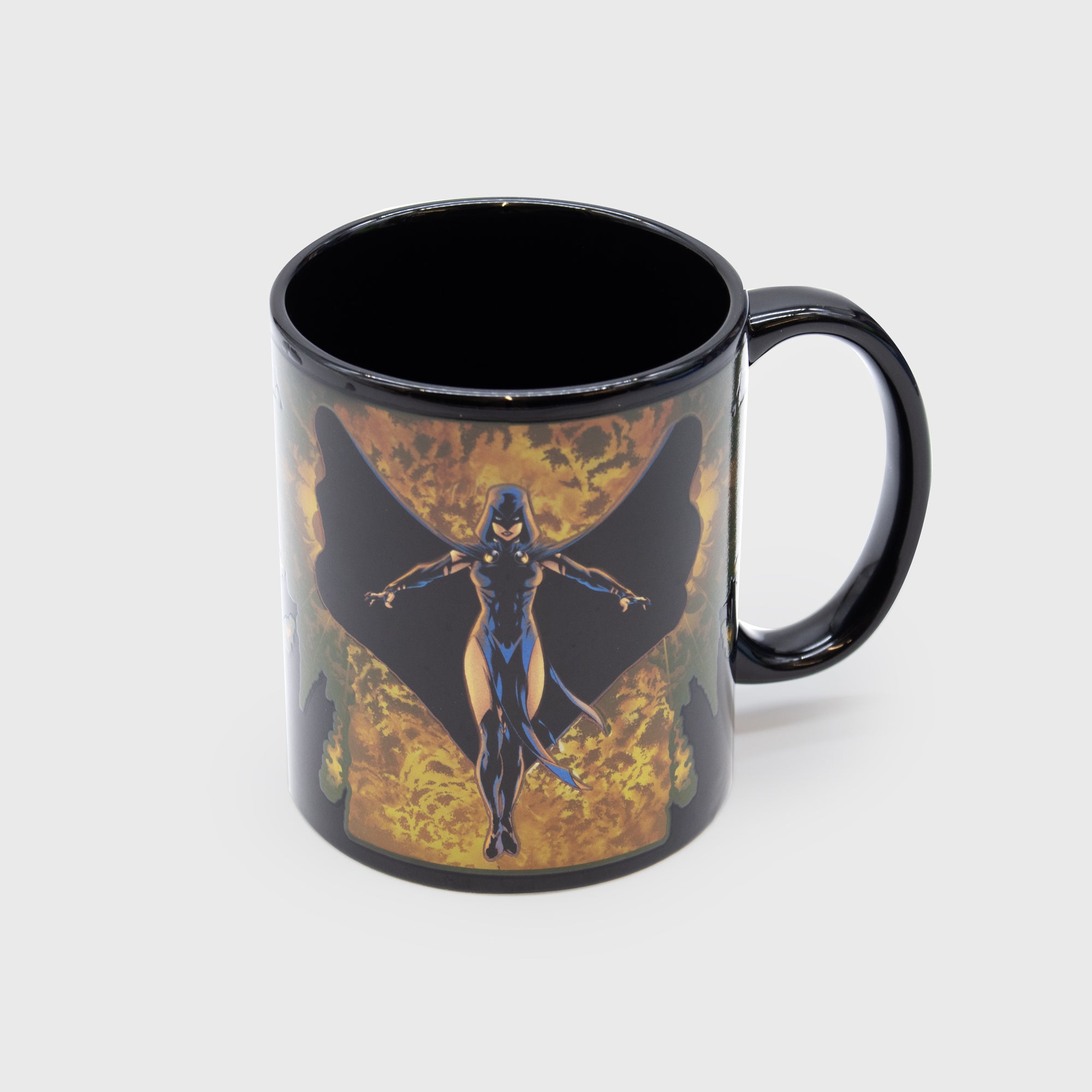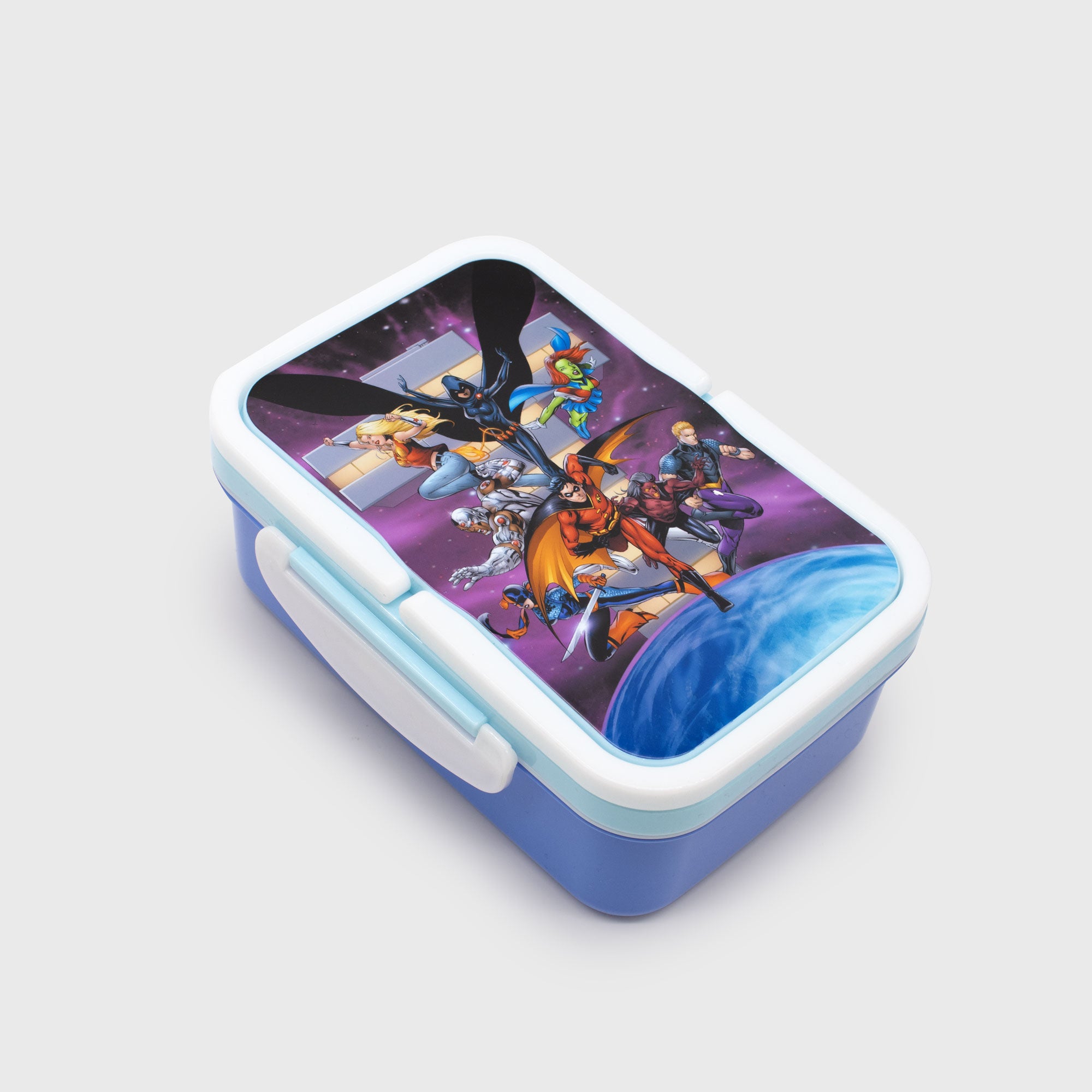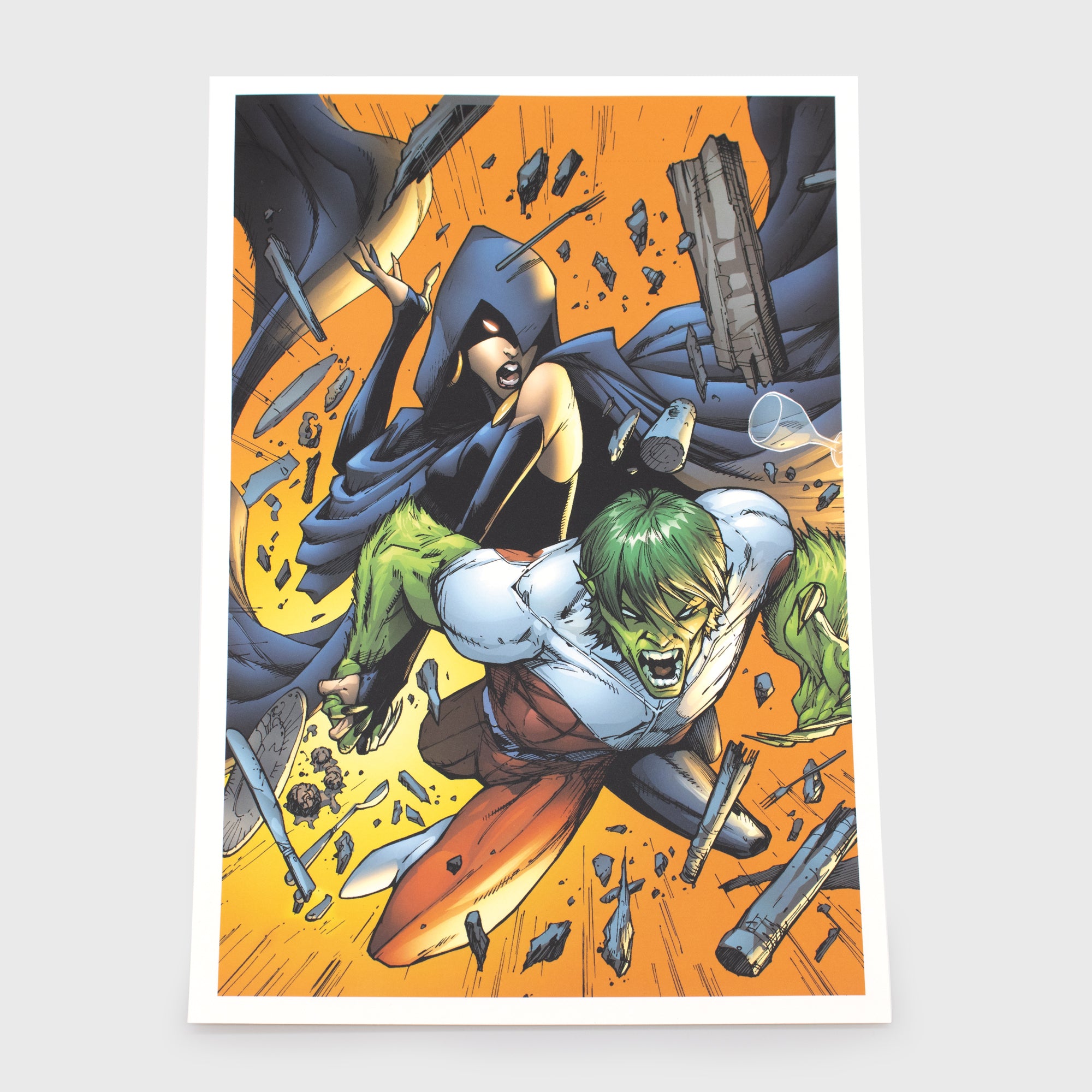 Winter 2021
Teen Titans
TITANS GO! Included in the Winter 2021 box includes a vast array of items based on the Titans!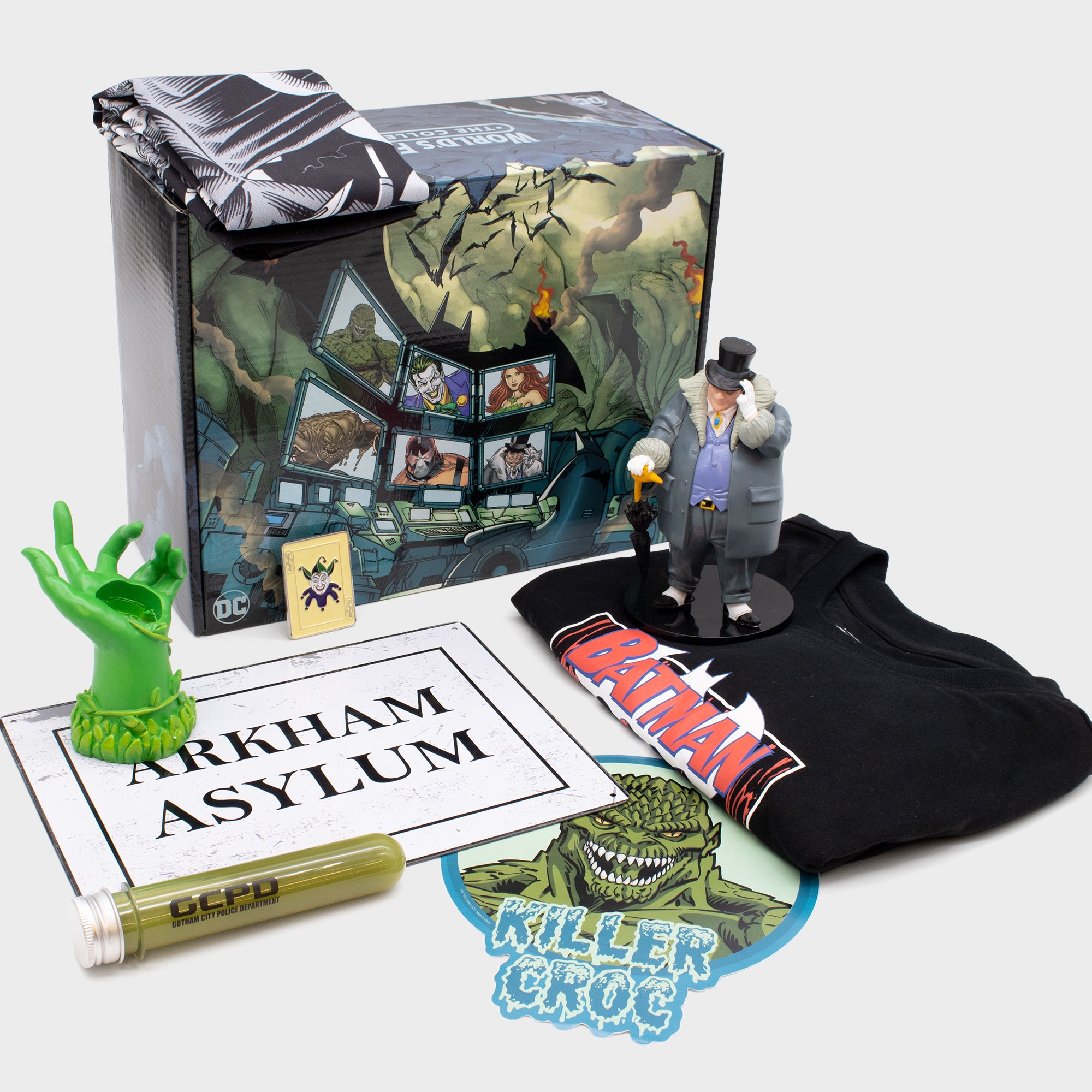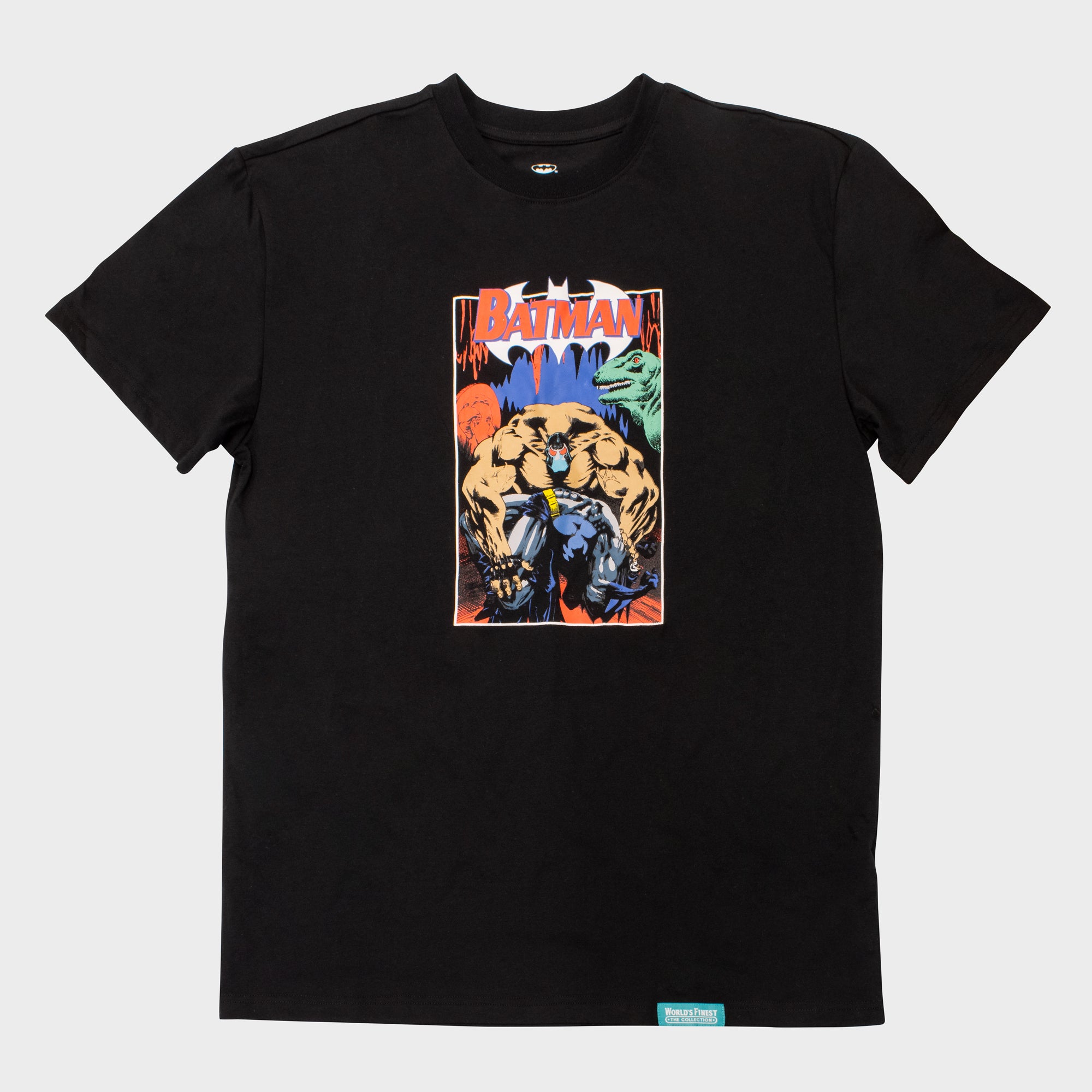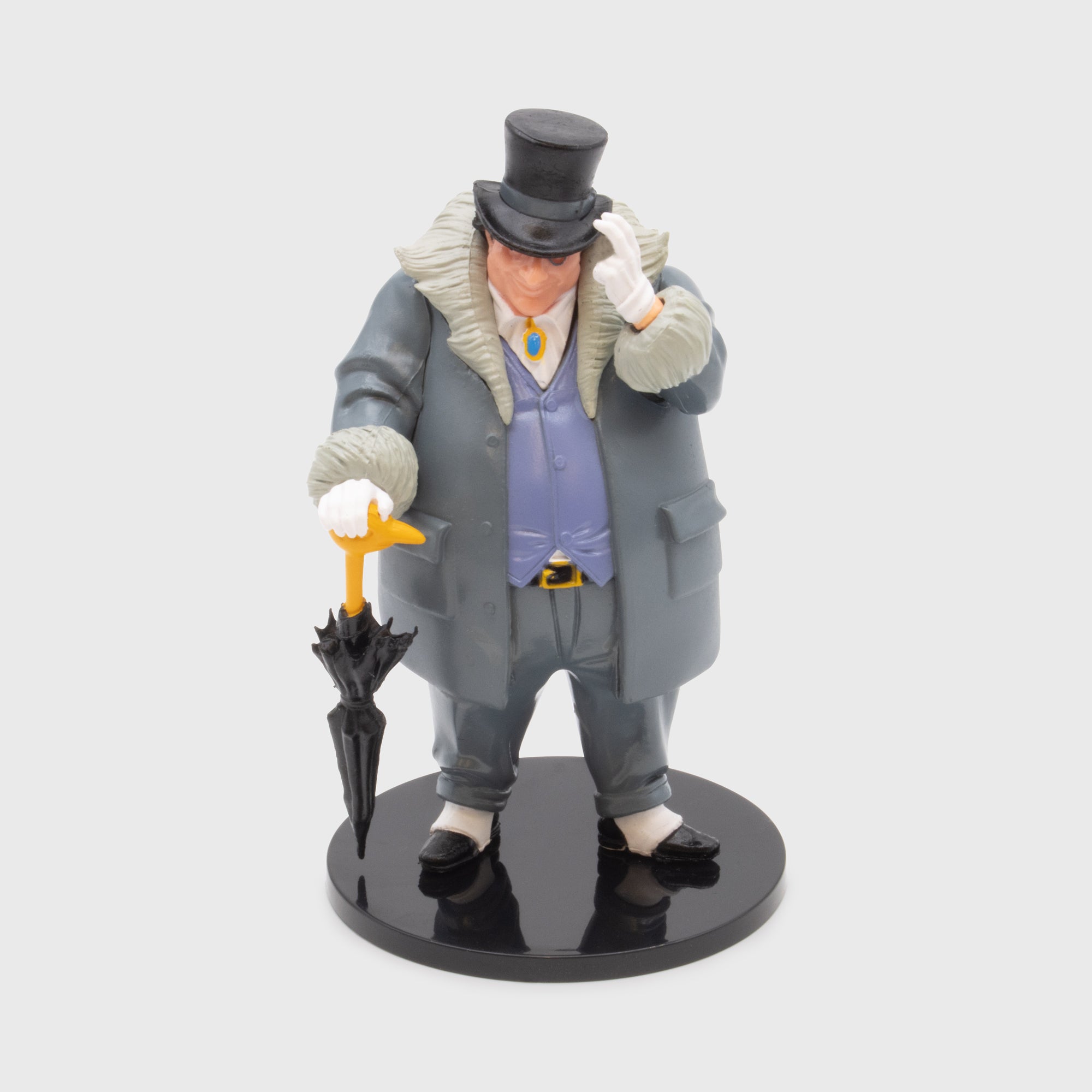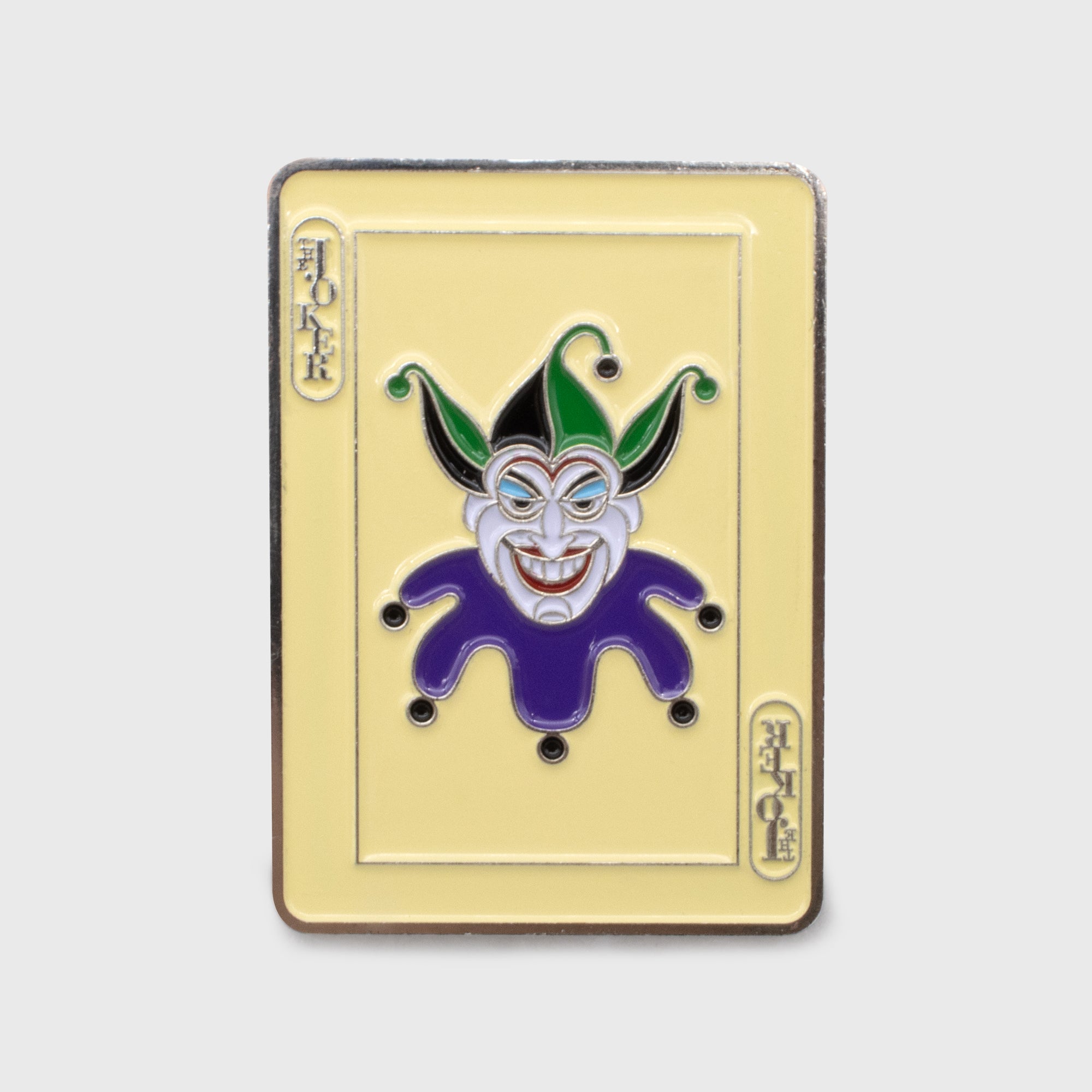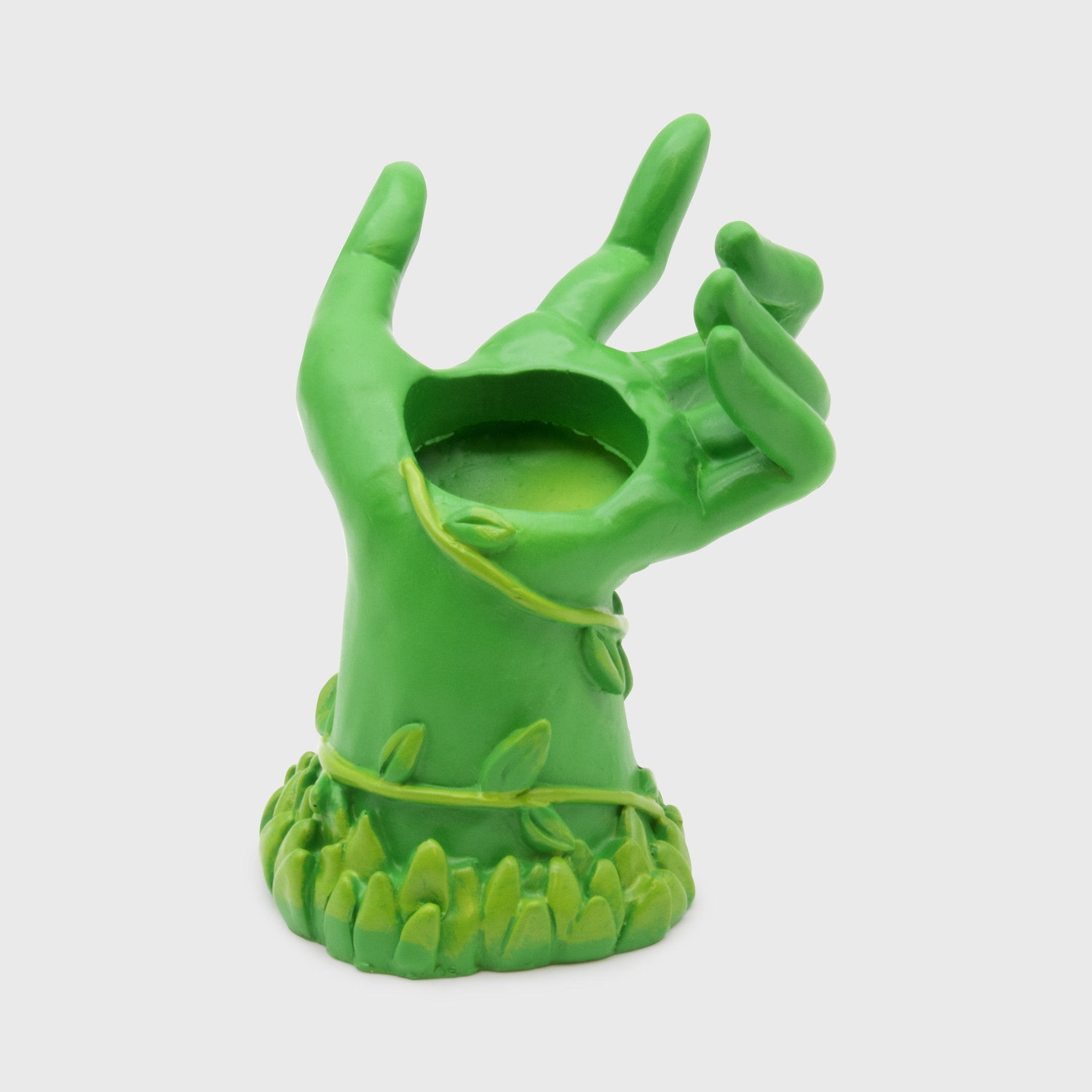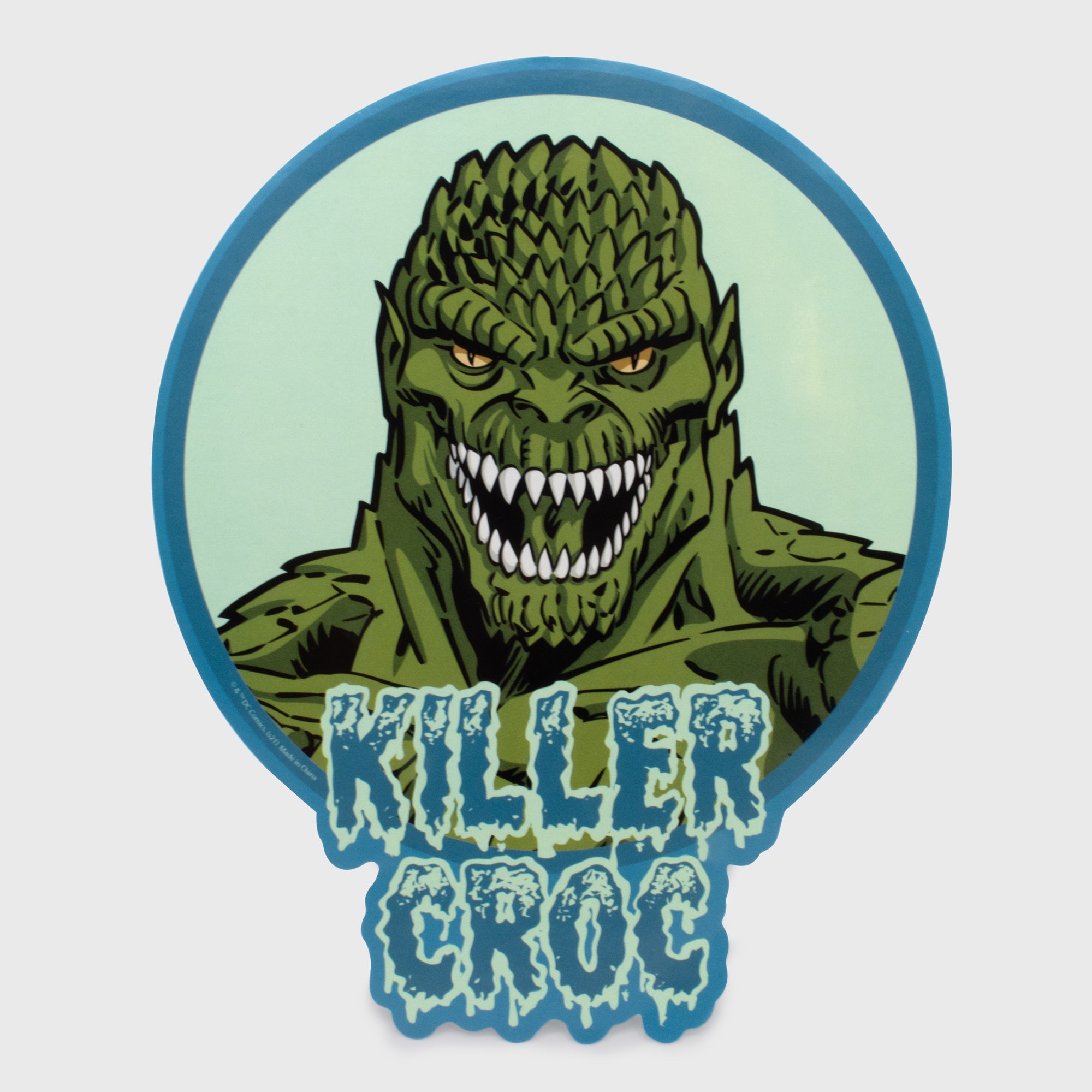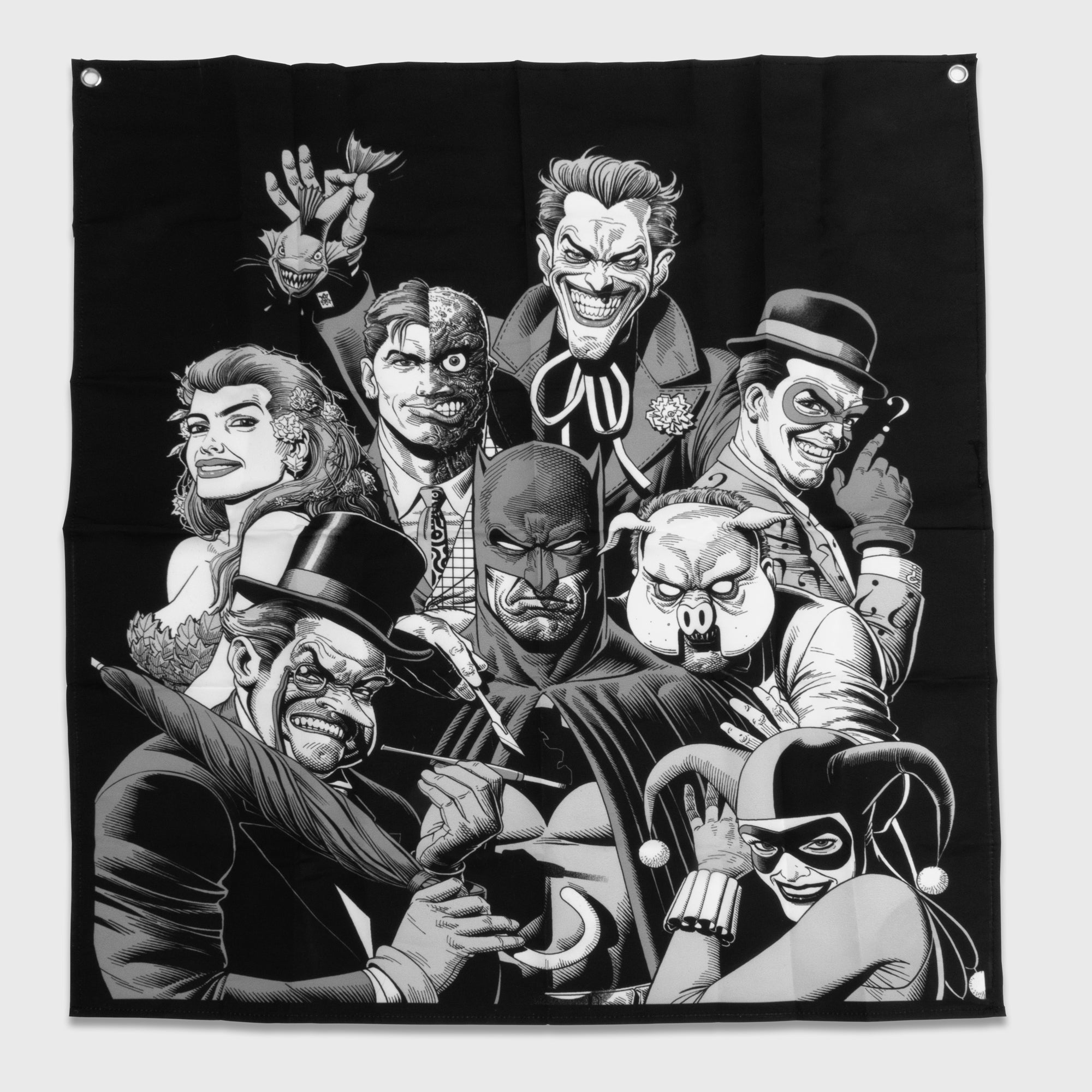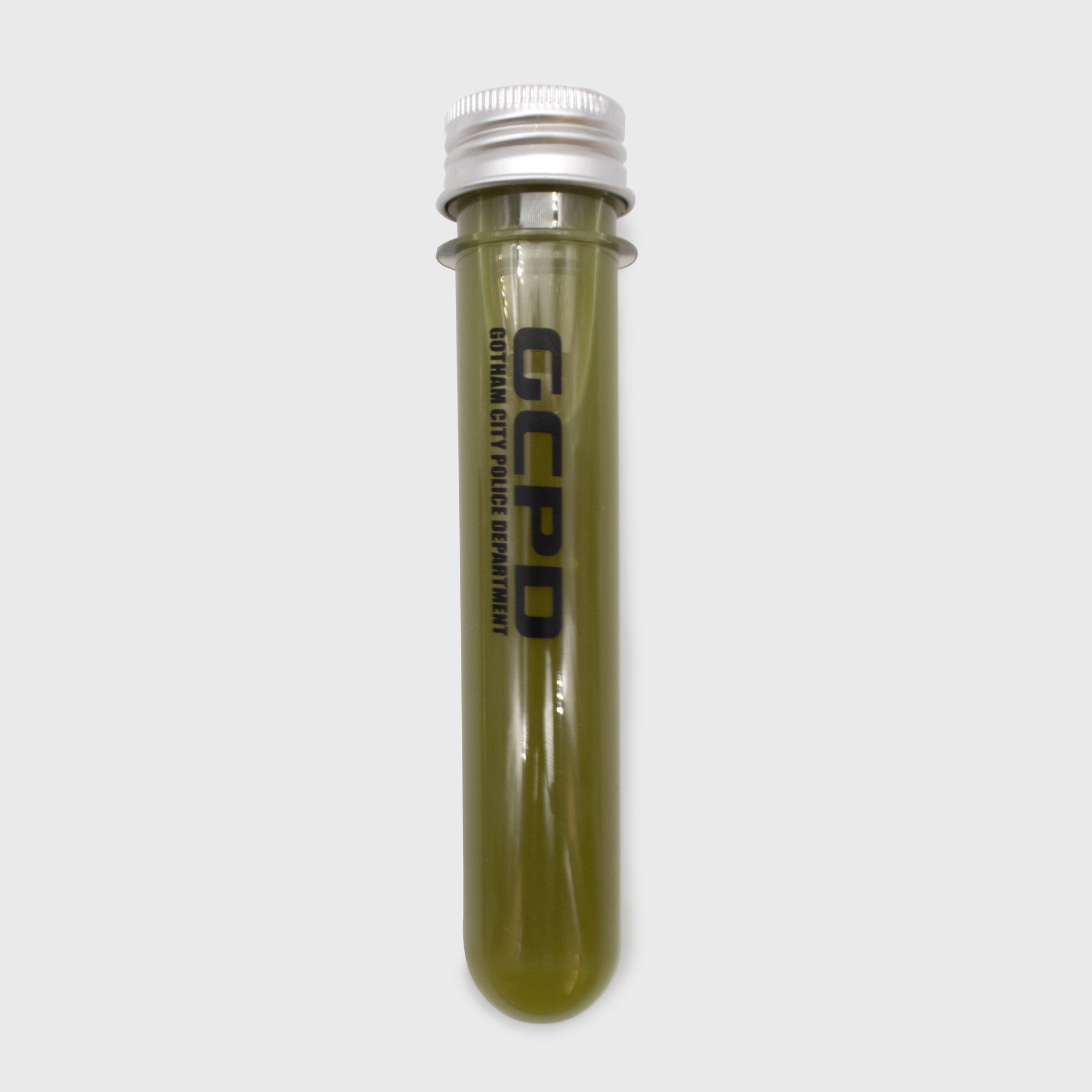 Fall 2021
Batman Villains
Batman's Villain Gallery is here to cause some crimes over in Gotham City! This box is packed full of the Gotham's villains.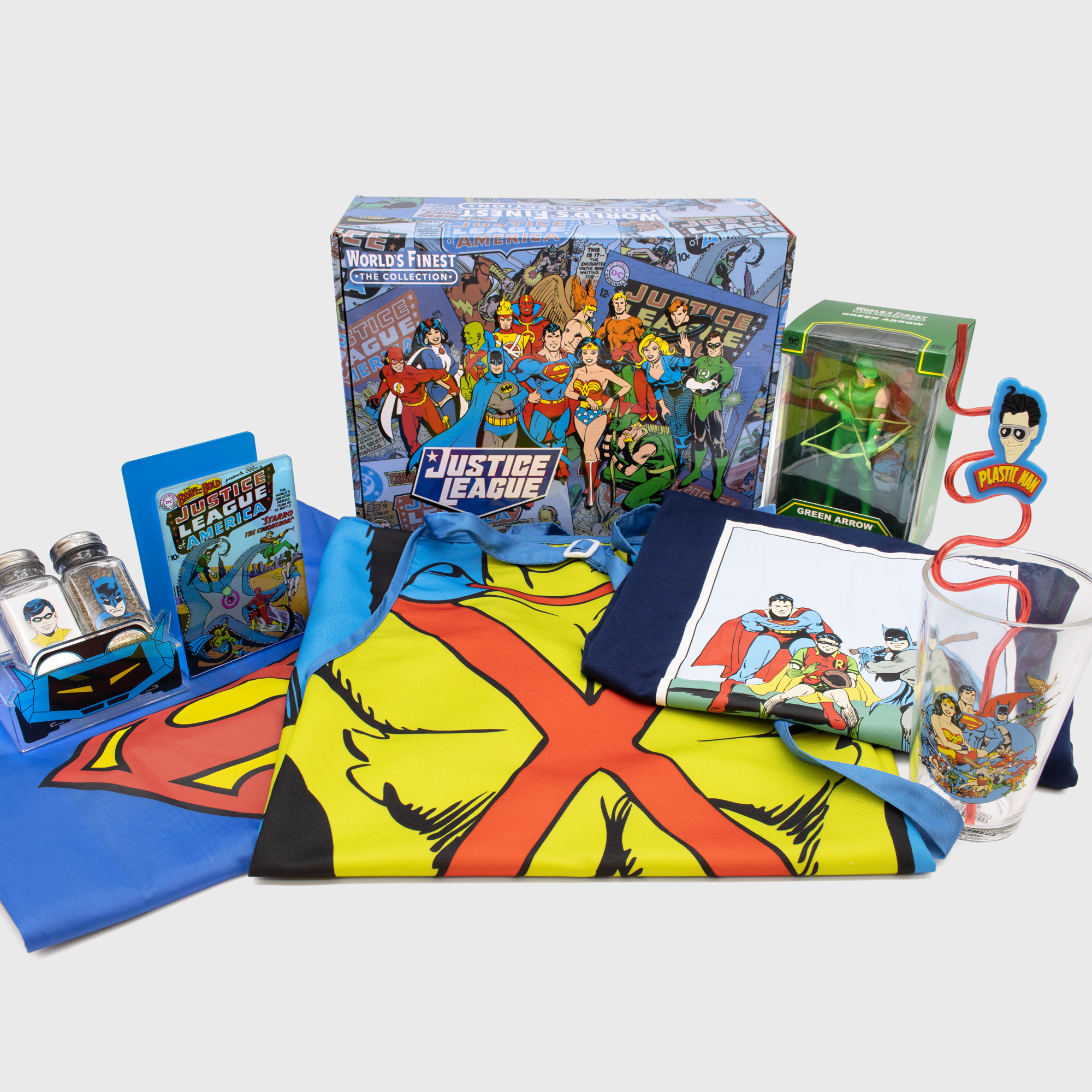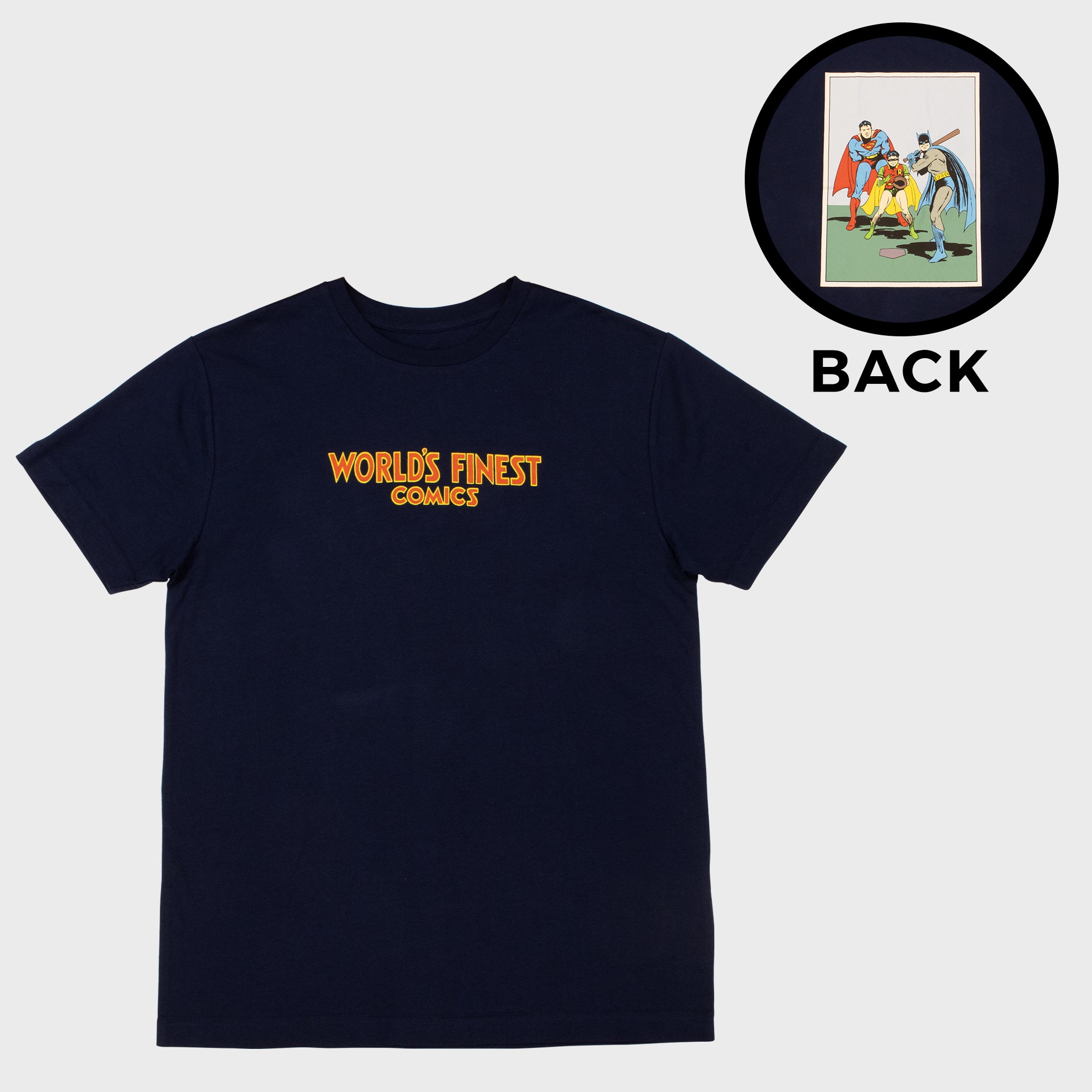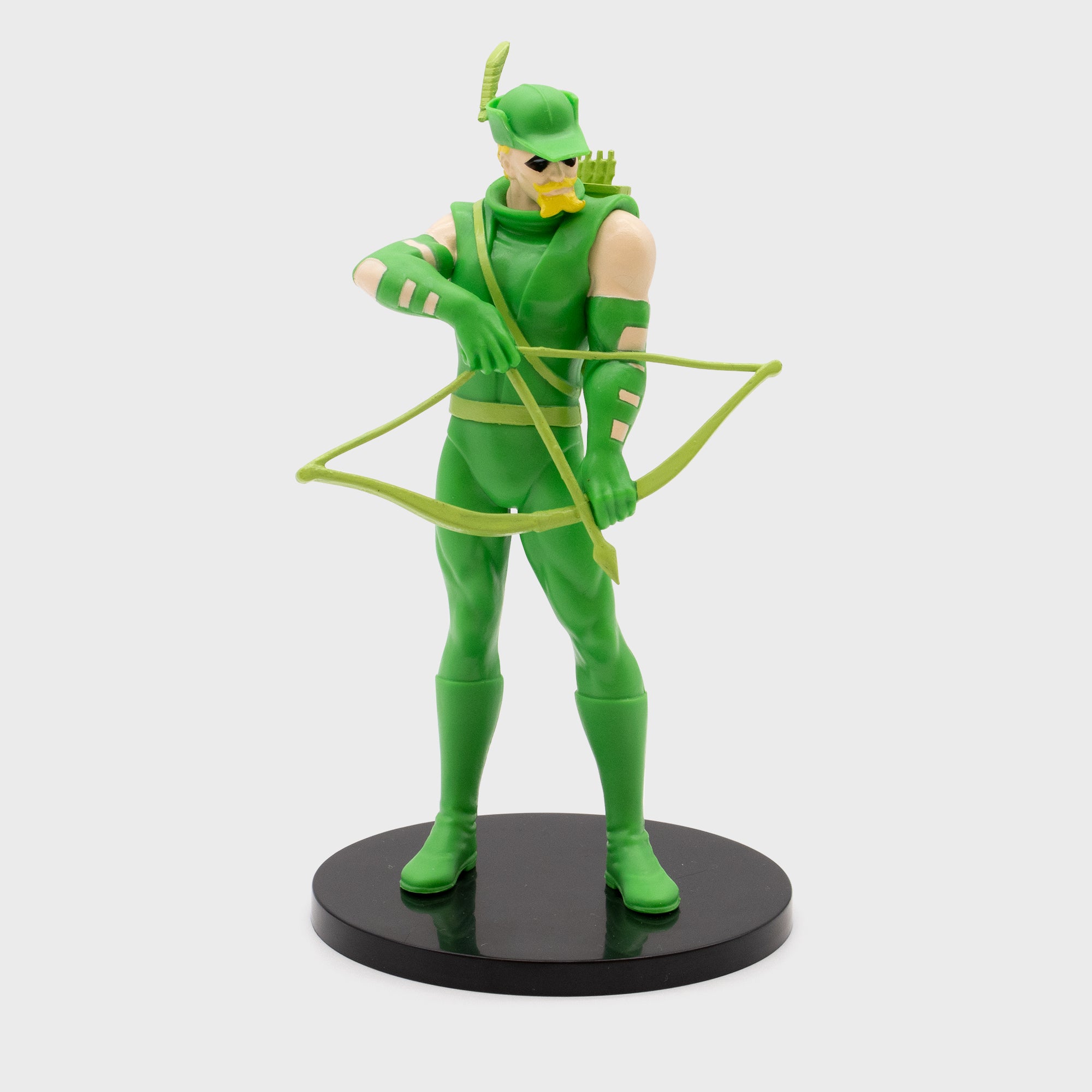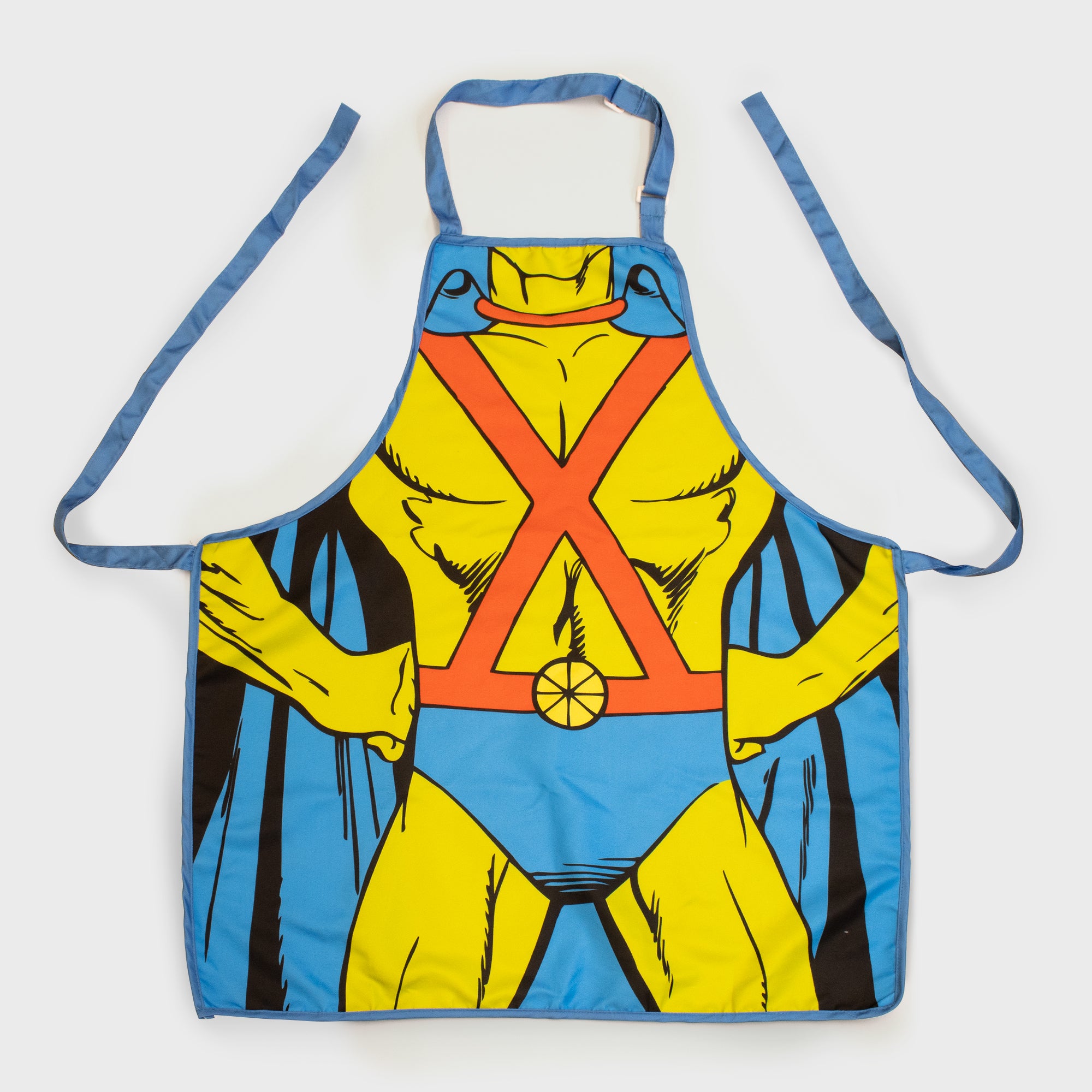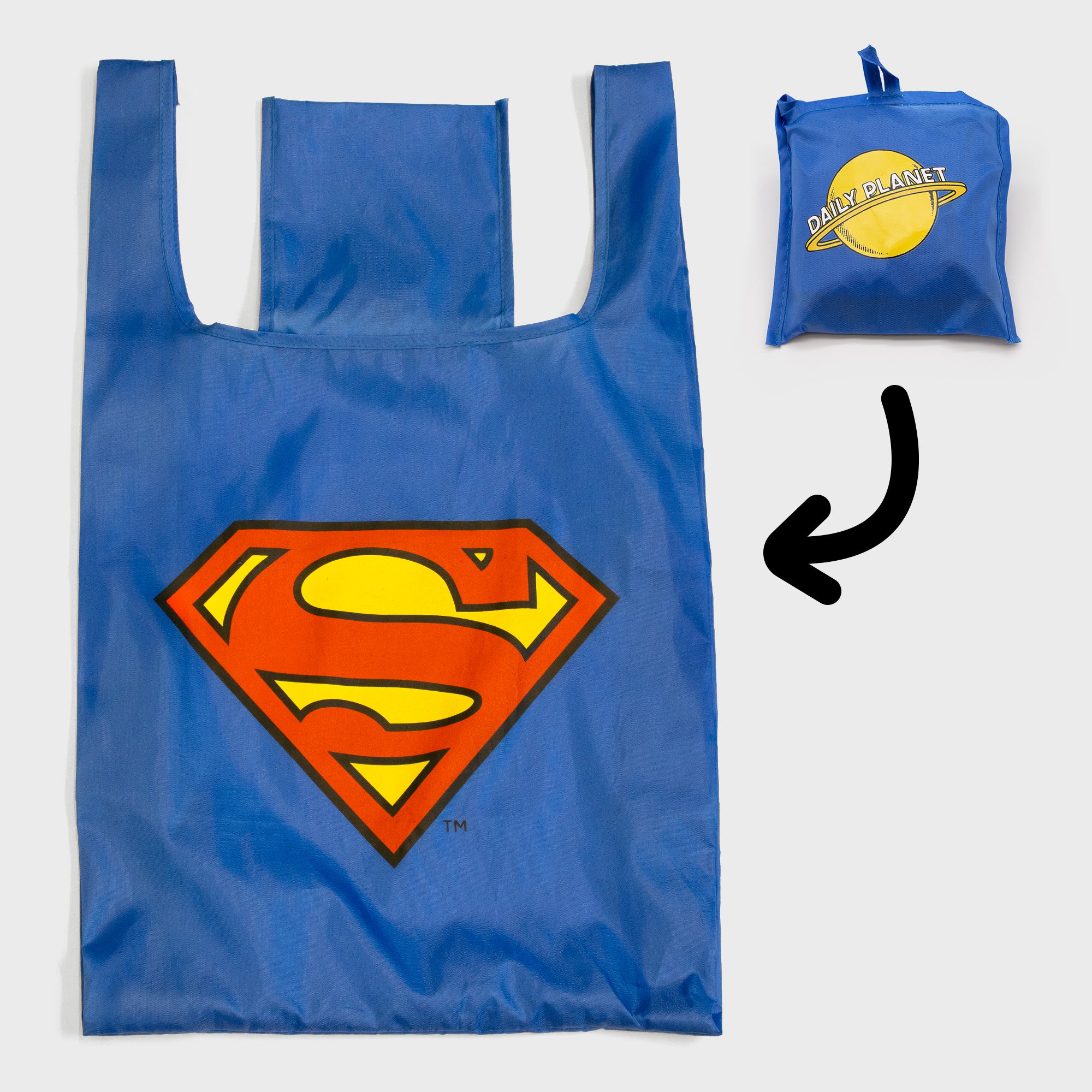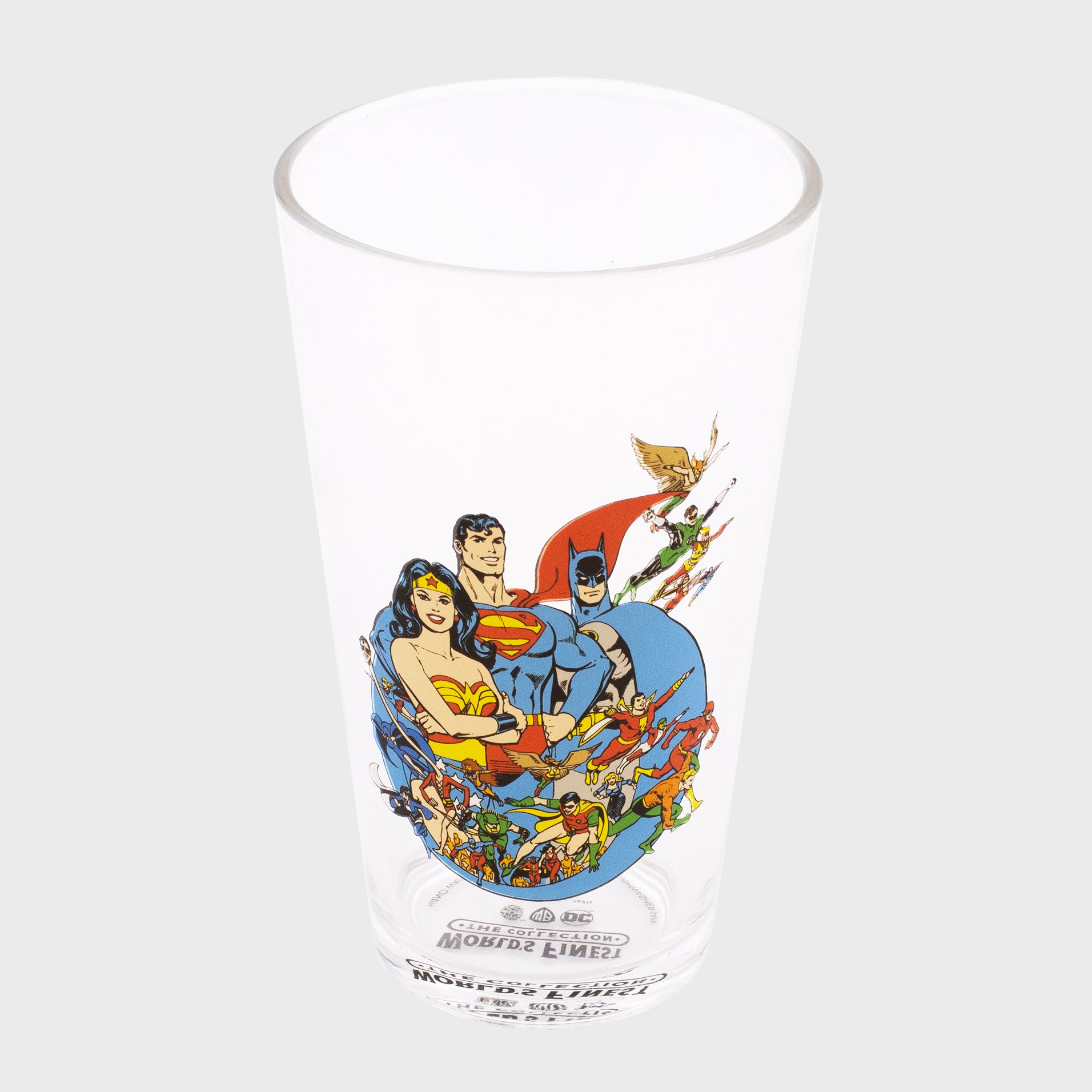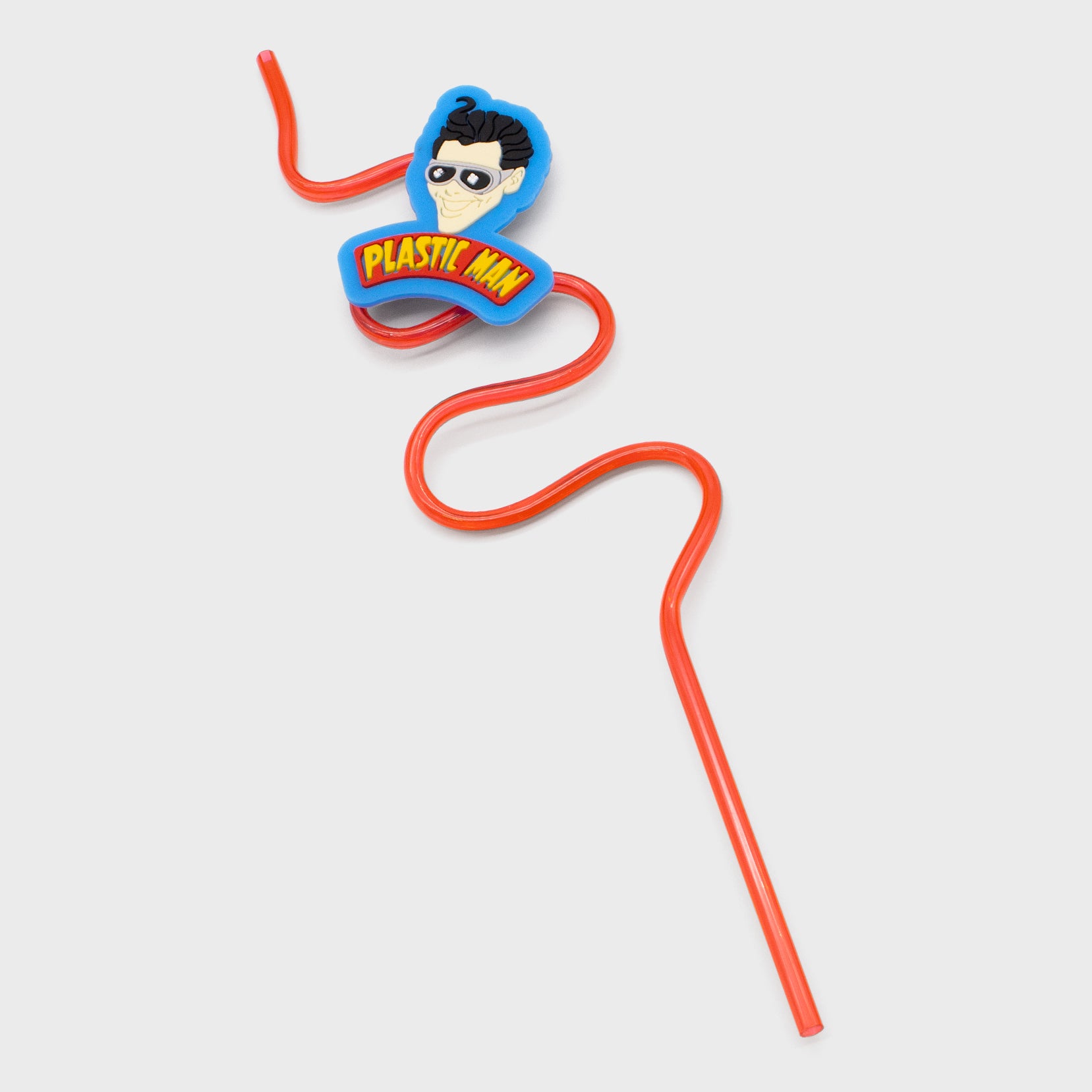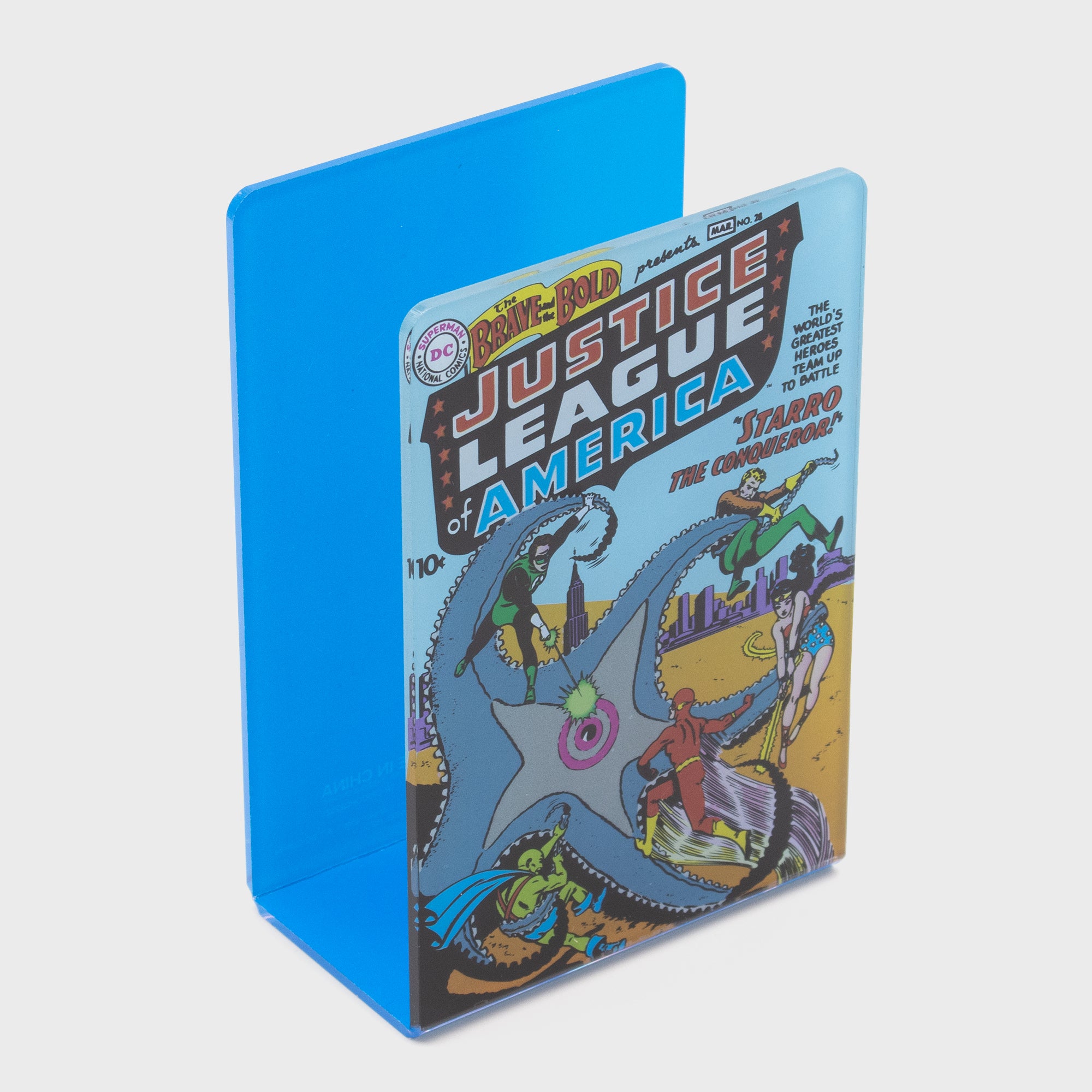 Summer 2021
Justice League Summer
We brought back the Justice League for some summer fun in our Summer 2021 box!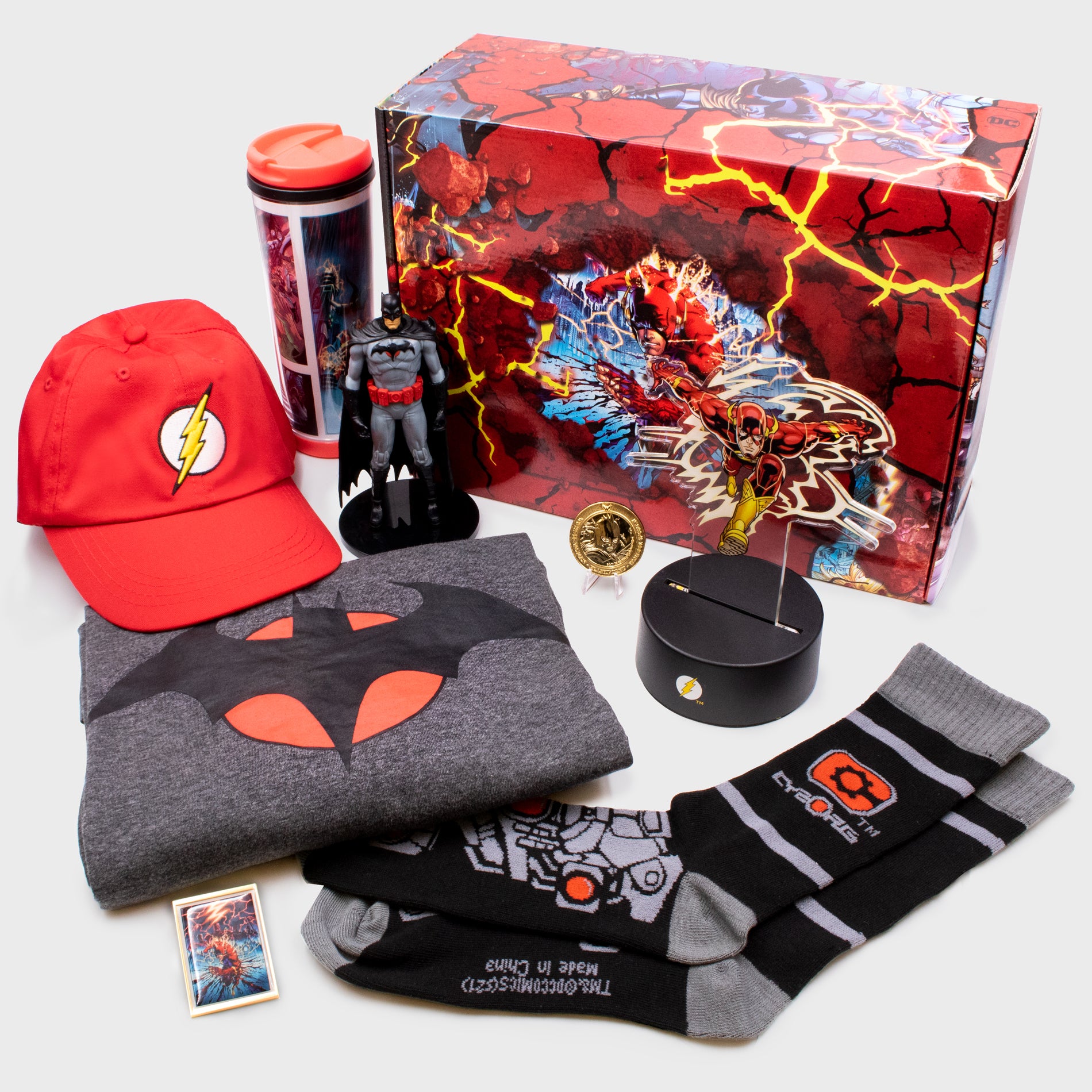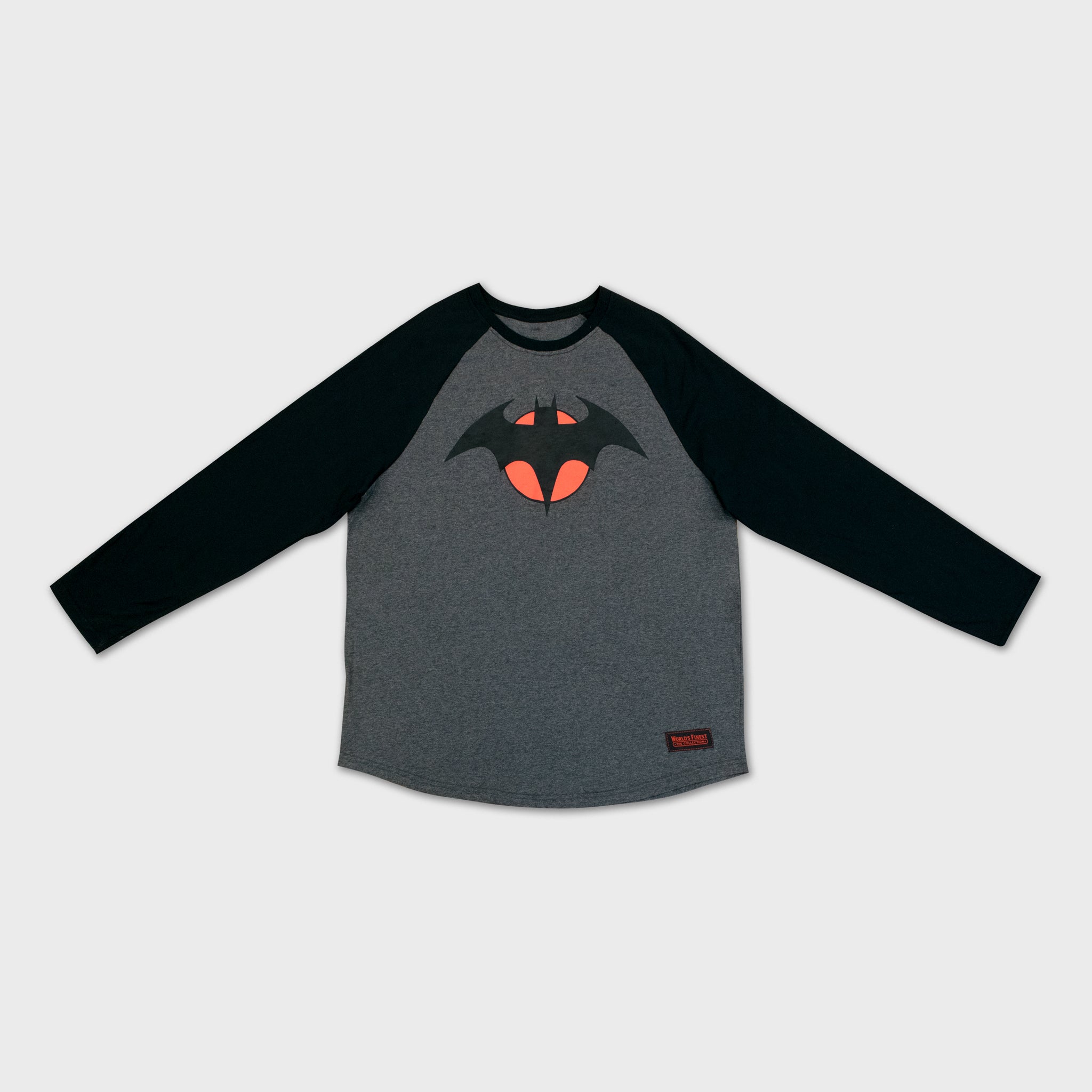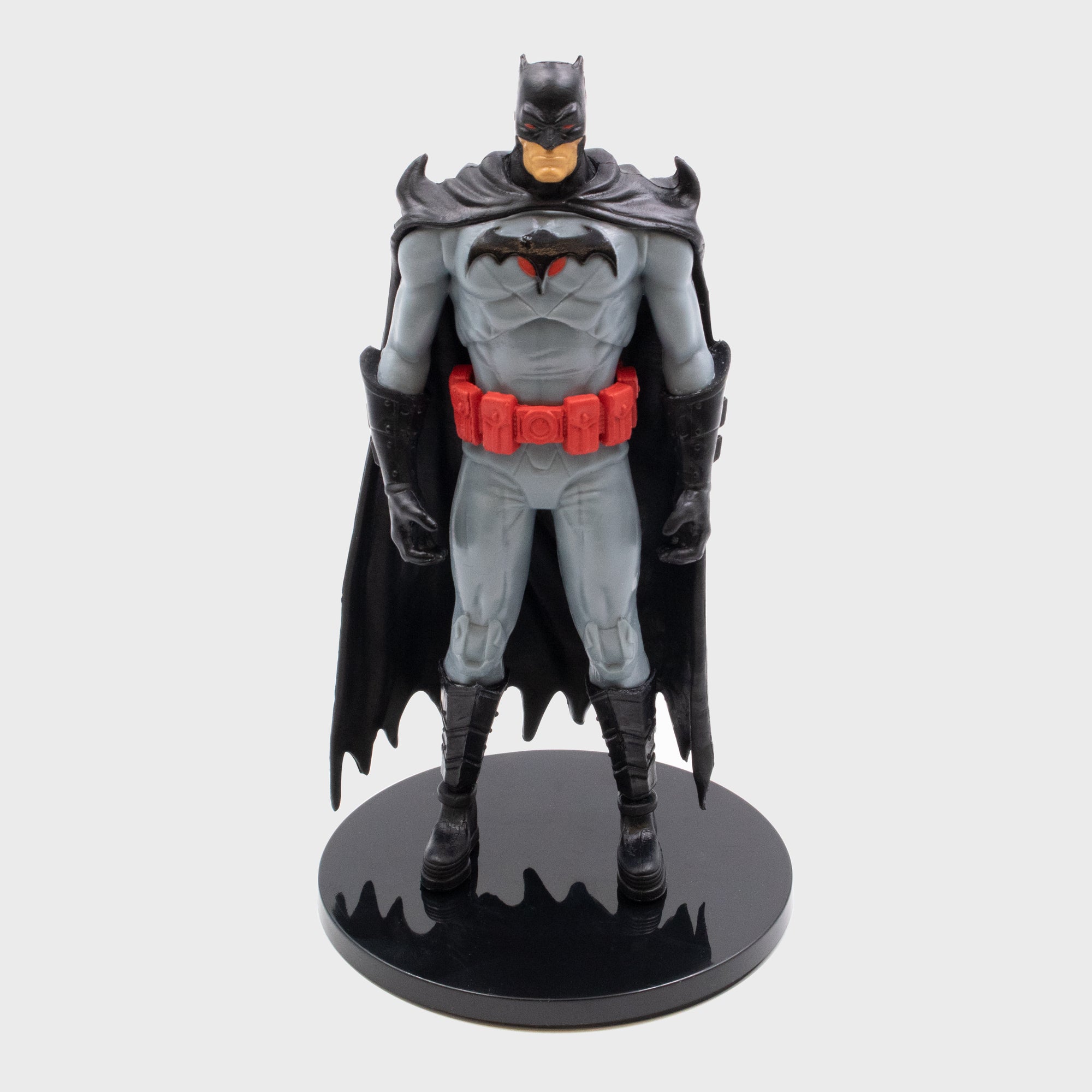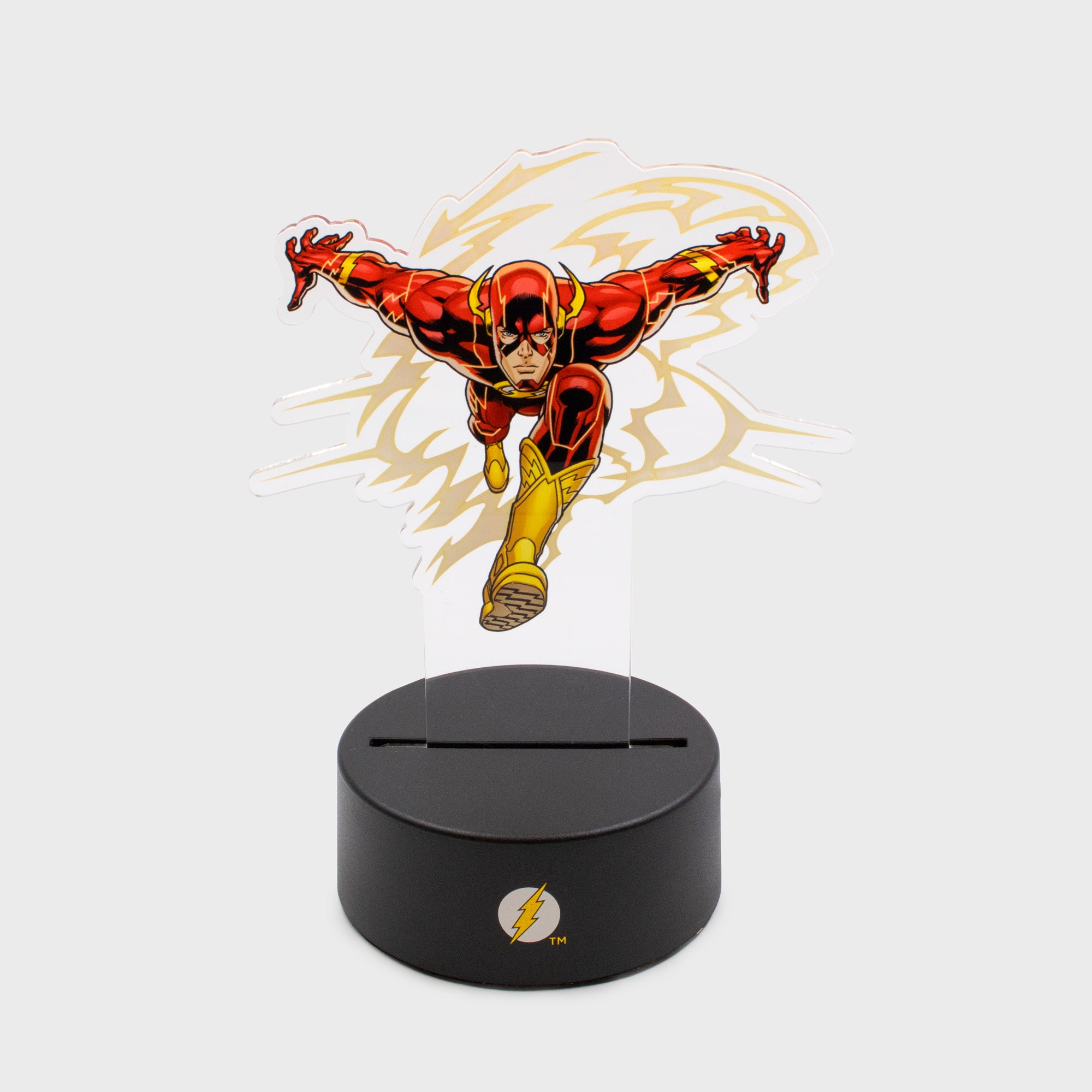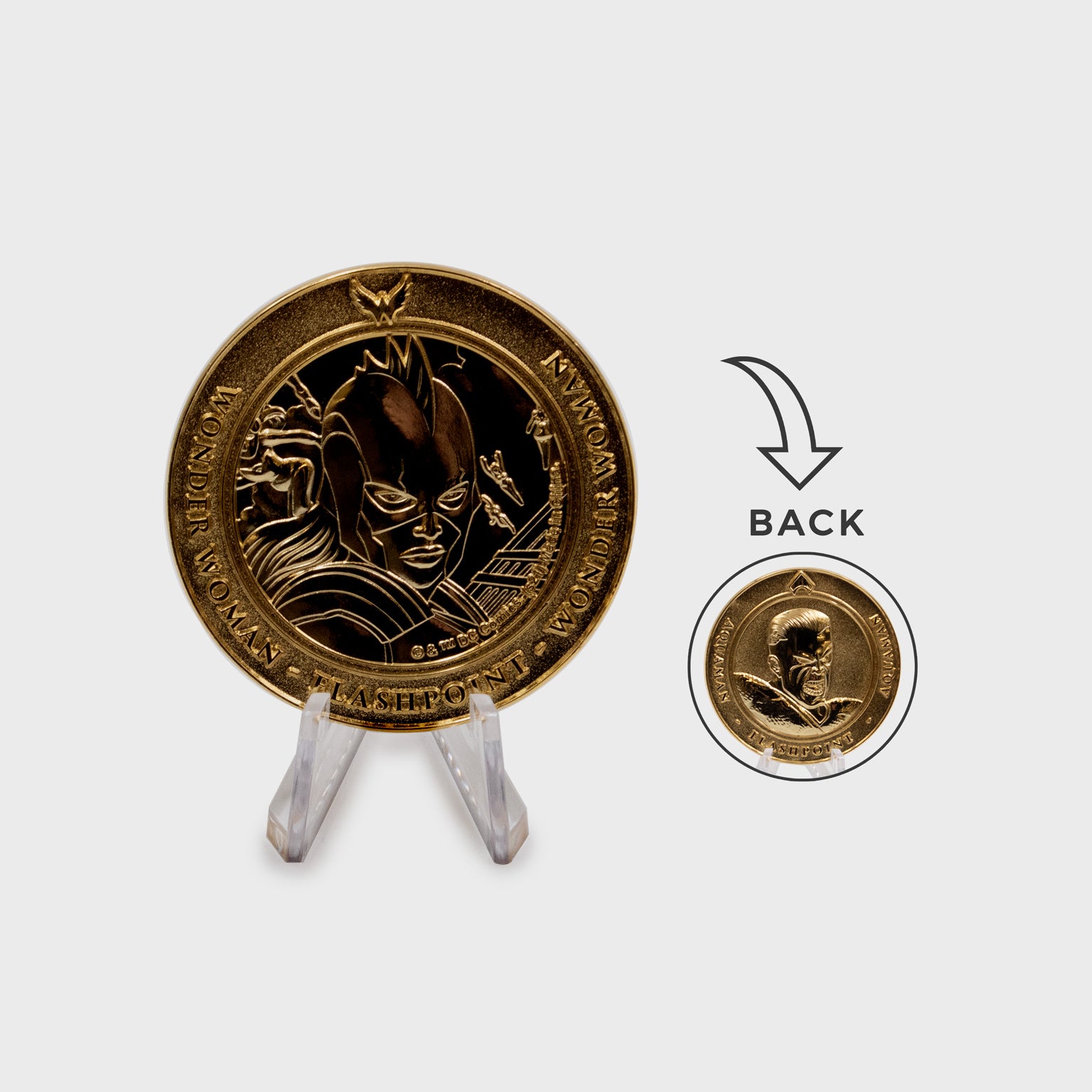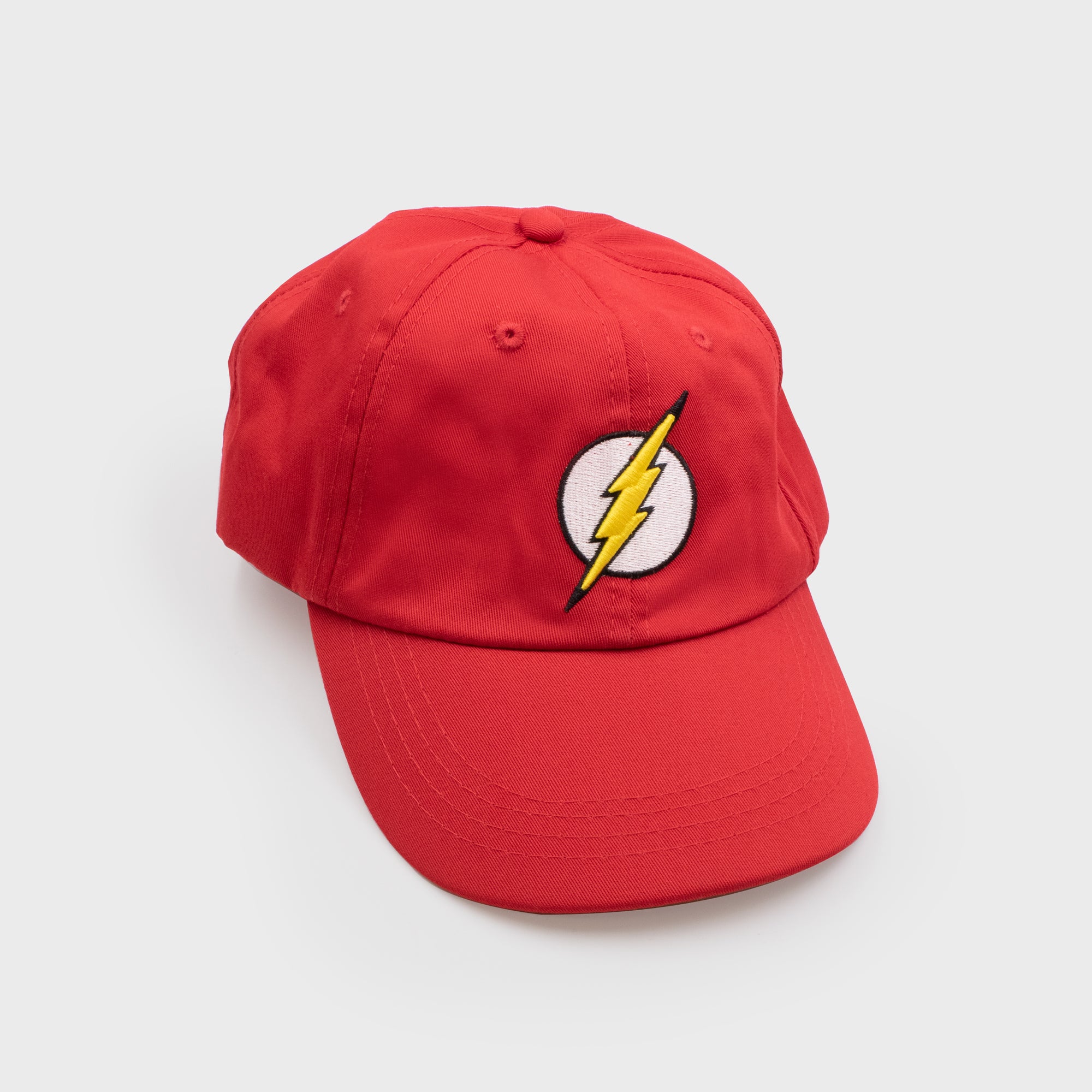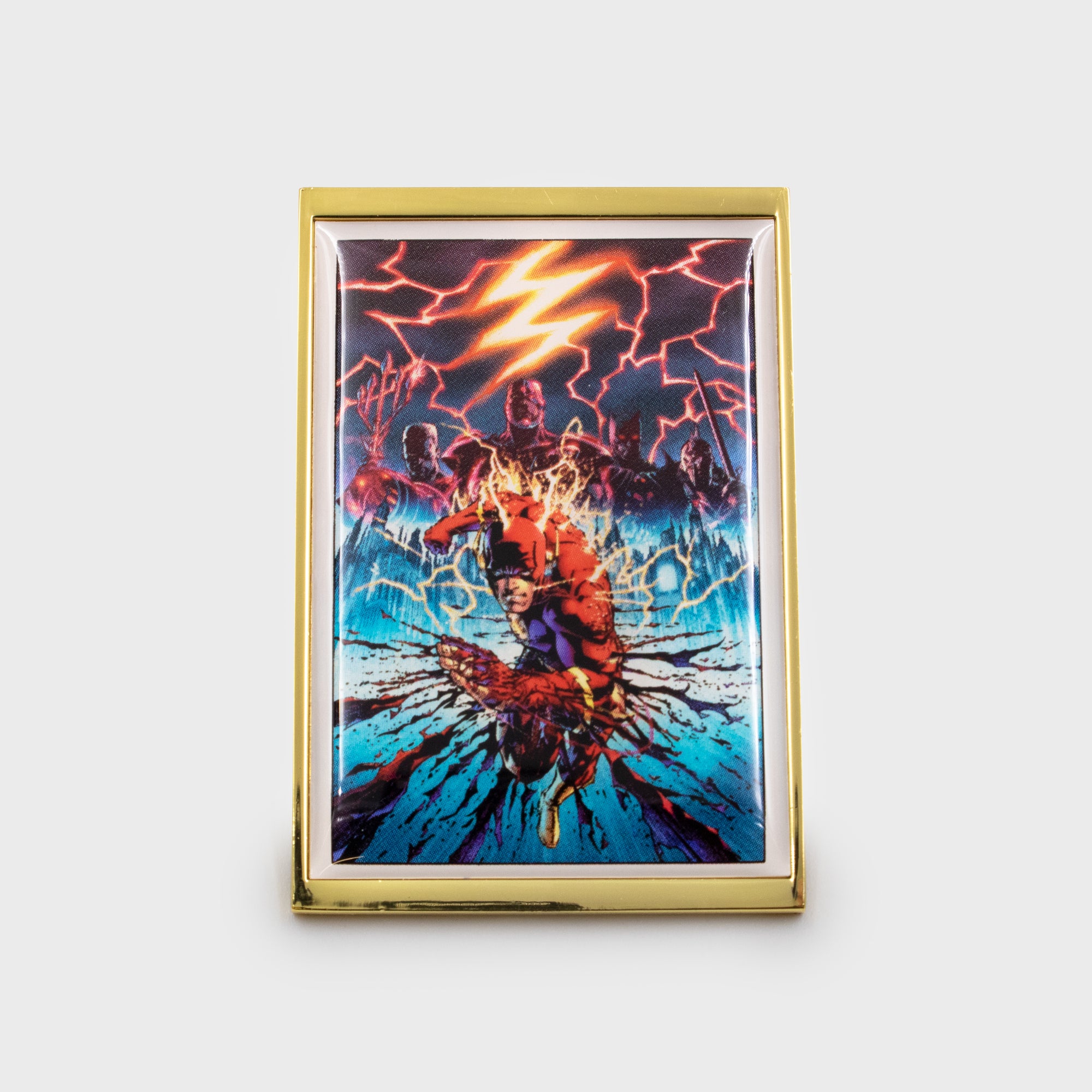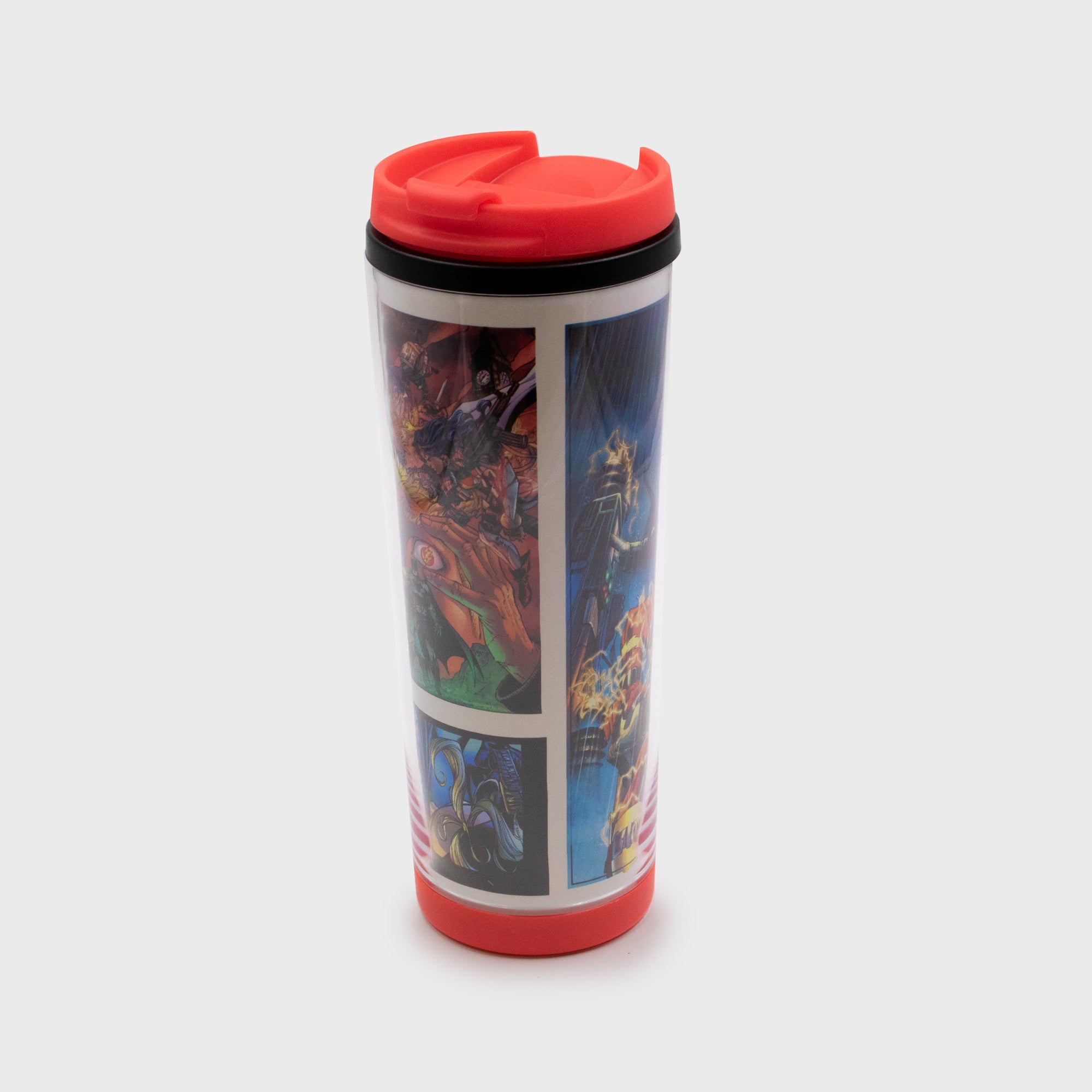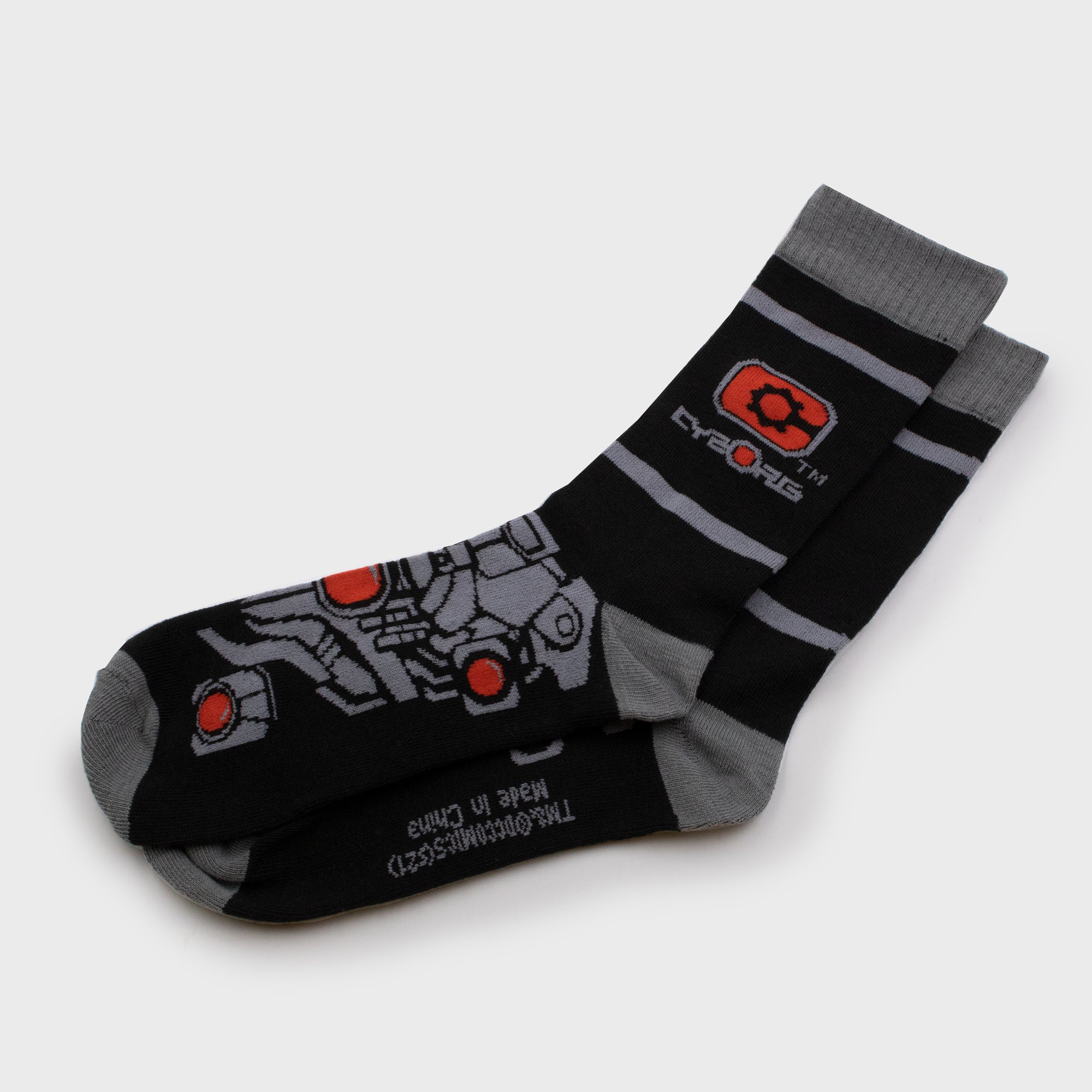 Spring 2021
Flashpoint
Gone in a FLASH! Coming from an altered timeline, the Spring 2021 box focuses entirely on the Flashpoint miniseries.